Posted January 02 by Niranjan Reddy
Jan 02 by Niranjan Reddy
How to Estimate the Cost of Building a Website on HubSpot CMS?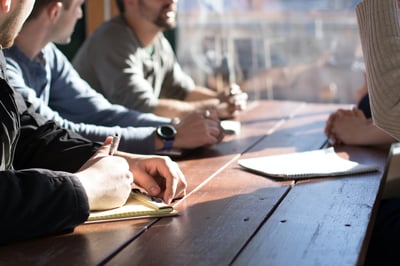 A website is perhaps the most important aspect and the most valuable asset of any business in today's world. This is particularly true for online marketing and sales. Not having a great website could mean a loss of business. Creating an engaging and attractive website that could pull customers should be among your top priorities if you want your business to succeed in the highly competitive market. Your website could be the face of your business and sometimes the only way your customers can know you. So, by building an appealing, personalized, and optimized website, it will be easier for you to attract customers. A bad or poor website can lead to poor customer experience which could directly affect your conversion rate. Therefore, trying to save money on this most important aspect of your business could directly affect the business outcome. Good business sense says that your website has perfect design, functionality, and content so your customers have a positive experience and keep returning to your website.
The HubSpot CMS
The other things to consider while building a website are content engagement, Search Engine Optimization (SEO), marketing, app integration, and analytics. This is where HubSpot becomes the best choice. It is today one of the most cost-effective ways of making all the above things possible through its simple Content Management System (CMS) that includes everything you could possibly need to create a powerful website. HubSpot CMS is a powerful, comprehensive, and fully integrated content management system for managing content online. It has different tools to help you gain control over all your web assets and build an optimized website without much effort. The websites built on HubSpot CMS are highly customizable and provide a pleasing web experience. The best advantage of building a website on an all-inclusive CMS like HubSpot is that you don't have to spend money on hiring different resources for different functions like a web developer, an SEO expert, a graphics designer, etc. All these functions are important but HubSpot CMS packs all these into one cost-effective package. Different major features and tools you get with HubSpot CMS are:
The HubSpot Marketplace offers thousands of creative templates. You can choose from them the one that is most suitable for you. Build your website on this, optimize your content, and publish your website.
If you build a basic website on HubSpot, you can easily maintain and update it. However, for dynamic websites, you may need the help of a HubSpot developer.
You can take benefit of HubSpot's proven marketing strategy with various inbound marketing resources, Customer Relationship Management (CRM). You can do blogging and create lead capture forms.
HubSpot App Marketplace contains various app and Application Programming Interface (API) integration. Choose what you need.
HubSpot will support you in migrating an existing website. For migrating more complex websites, you can hire a HubSpot developer.
The cost of building a website on HubSpot CMS
Now that you know the benefits of using HubSpot CMS for building a website, you would obviously be curious to know the amount of money that you will have to spend on it. It is very difficult to arrive at the exact cost of building a website on HubSpot because of the differing requirements of everyone. Moreover, there are different ways of creating a website on HubSpot. Some of you may like to hire a HubSpot developer to do this work, hire an agency, or you may even want to take the Do It Yourself (DIY) approach. But we can help you to arrive at a tentative estimate of the cost of building a website on HubSpot CMS. Let's get started.
As per WebFx, the average cost of building a website ranges from $12000 to $150000. You will say this is a very wide range. Yes, it is and it is because of so many variables involved in building a website. Factors like the website hosting service chosen, who is building the website, what extensions you have chosen, and the type of website you want to build, all contribute to arriving at the cost of building a website that meets all your requirements. In addition to this, it is estimated that you will need to spend anything from $400 to $6000 per year on the maintenance and updating of the website annually, again depending on the type of website you have built.
But the good news is that if you choose to build your website in HubSpot then you don't have to spend extra on add-ons. So, let us move on to estimating the cost of creating a website on HubSpot with the major expenses involved in it.
Software cost - This is the first major expense that you incur when you create a website. Here, there are options available to you. You can either go for an open-source platform like WordPress or proprietary software like HubSpot CMS. The difference between the two is that while WordPress is free to use, it has extra costs associated with it such as availing hosting services from a third-party provider the cost of which may vary from $3 to $300 per month. Moreover, for enhancing the speed of your website, you may have to take an extra plan at an additional cost which may be around $3 per month. Add to this the cost of any additional tools that you will buy for the maintenance and updating of your website.
On the other hand, HubSpot will provide you with fully managed service whose cost may vary from $300 to $900 per month. You won't need to pay extra for hosting, security, maintenance, updation, and management of your website. Incredible, isn't it? And it is easy too.
Cost of website design - This is one of the most important parts of building a website. A good and attractive website is essential to attract customers' attention. A boring or drab design would put the customers off at the outset. It is true that most platforms and website builders provide free templates and themes to enable you to customize them as per your requirements. But then, the number of templates offered by them is quite limited. Moreover, premium templates offered by these platforms come at a price and this price is not very low. And compare that to HubSpot Marketplace. It is unique in that it offers hundreds of free templates to choose from. You can choose any one of these and design your website as you want. Moreover, you can add custom CSS and HTML to the template you download and create your pages on HubSpot CMS. Further, the paid templates are very reasonably priced and budget-friendly. In case you are not comfortable designing your website yourself, you can hire a HubSpot partner agency that will design a customized and attractive website for you. So, you will have to spend zero to $200 on designing your website on HubSpot CMS. Again, quite affordable for you. Right?
Cost of registering the domain and renewing it - A domain is something you can't do without if you want to have a website. You can't host your website without a domain. So, it is a necessary expense. And choosing the right domain is of utmost importance if you want to build a strong identity for your brand and pull visitors to your website. There are several hosting platforms that offer free web hosting for one year and subsequently charge renewal fees. These renewal fees are really hefty. So, whatever you save initially on hosting is spent on additional renewal fees. But when we talk of HubSpot CMS, it is a hosted platform and needs a third-party registrar of domains. But the registration and renewal fees charged by the third-party domain registrar is quite affordable. It may come to something between $10 and $15 annually. When compared to the overall budget of building a website, it is quite nominal.
Cost of Secure Socket Layer (SSL) certificate - You will and should keep the security of your website at the top of your priority list. Besides, the visitors to your website would also like to be assured that your website is secure. And for this, you would need an SSL certificate. It is a digital certificate that validates your website's identity and enables an encrypted connection between a web server and a web browser. It is essential for your website to have an SSL certificate to ensure the safety of online transactions and to keep customer information private. In normal circumstances, you will have to pay extra to get this certificate. There are many types of SSL certificates depending on the security requirements of the website. These include Single domain SSL certificate, Multi-domain SSL certificate, Wildcard SSL certificate, Domain Validation, Organization validation, and Extended validation. The cost of each is different. To give you an idea, the cost of an SSL certificate can be anywhere between $5 and $1000 per year. But when it comes to HubSpot CMS, you don't have to spend anything extra because the cost of an SSL certificate is included in your plan. So, you can see the difference. You take a plan and you are assured of providing a safe and secure website to your customers.
Cost of extensions and plug-ins - Expanding the website and adding new features is an ongoing process for every website. And yours may not be an exception. On normal websites, you have to spend extra money downloading plug-ins or adding extensions. This may cost you a whopping sum. To illustrate, let us take the example of SEO. You may have to sign in for a high-end keyword research tool. It can cost you up to $100 per month. Further, you may have to spend extra money for scheduling your social media posts. This may again cost you something around $30 per month. But HubSpot CMS is a winner here too. It provides easy integration with third-party apps and tools with its HubSpot Tools. You can perform multiple functions from one centralized place. You can publish social media posts and leads forms, can send emails, analyze the performance of your website, get reports, and have live chat. All this you can do in one plan.
So, we have given you a fair idea of the different costs involved in building a website on HubSpot CMS and its advantages viz-a-viz cost over other platforms. We hope this must have got you excited. You can now easily estimate the cost of building a website on HubSpot CMS as per your requirements. In conclusion, we can say that you will not only save time and money with HubSpot CMS but you will also be able to create a personalized, attractive, safe and secure website that will not just be visually appealing to your customers but will also give them a great user experience.

Niranjan Reddy leads Hermitcrabs, Inc, an B2B Tech Inbound Marketing agency and eCommerce Agency, Google Certified & HubSpot partner. Who specialize in helping some of the world's largest B2B enterprise tech, tech Start-ups, professional service, and pharmaceutical companies increase and nurture their sales and marketing pipelines. Hermitcrabs, core services include inbound marketing, sales enablement, account-based marketing, modern lead generation digital strategies and web development in HubSpot COS, Wordpress, Magento, and Shopify.