Posted March 17 by Niranjan Reddy
Mar 17 by Niranjan Reddy
HubSpot Pricing and Plans: Know Which Plan is Best to Support Your Growth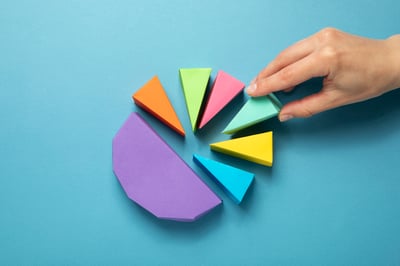 Over the years, HubSpot has established itself as a powerful sales and marketing tool that is helping organizations worldwide in nurturing leads and growing their businesses. With a presence in over 100 countries, HubSpot has become a primary choice for marketers and salespeople. It aims to make life easier for sales and marketing people by providing robust total sales, marketing, and service solutions. HubSpot offers many tools and features in a single program to achieve this aim. And it keeps adding more tools and packages to suit most sales and marketing needs.
If you are planning to move to the HubSpot bandwagon or your business is growing, so you are looking for more tools to manage your sales and marketing activities, you would be interested in knowing the HubSpot pricing and plans to choose the one meeting your business needs. HubSpot offers multiple plans with different pricing. The tools you choose, your team size, and your business will determine your choice of HubSpot plan. But to make an informed choice, you need to understand what HubSpot is and its different pricing plans to know the costs involved and which is best for your business.
Why HubSpot?
Being a Customer Relationship Management (CRM) platform, HubSpot offers a whole gamut of software tools and services. These tools have been designed to suit inbound marketing, sales, and customer service more, so you can align your sales and marketing activities with increasing your leads and growing your business. The biggest benefit of HubSpot is that you don't have to depend on different platforms for your different needs, like website management, emails, workflows, social media post scheduling, and blog hosting. HubSpot is a complete sales and marketing automation tool that streamlines your routine sales and marketing activities and makes analytics reporting easy. You get all your sales, marketing, and service tools in one place. All these features have made HubSpot a preferred choice of various businesses across the globe. As said earlier, HubSpot offers multiple plans with different pricing. It has got a whole bouquet of plans to suit different business needs. We will now describe various HubSpot plans and their prices, so you can choose the one that matches your business requirements.
HubSpot pricing plans
HubSpot CRM
HubSpot CRM comes with a free plan but you may not get to use all the features that come with other plans. The features available with the free HubSpot CRM are:
For sales: Team email, Live chat, Customizable quotes, basic bots, email scheduling
For marketing: Email marketing, landing pages, shared inbox, forms, and ad management
For service: Email scheduling, live chat, ticketing, basic bots, and shared inbox
For Content Management System (CMS): Drag-and-drop editor, blog, mobile optimization, standard SSL certification, and website pages
For operations: Data sync, default field mappings, historical sync, app marketplace integrations, and contact management
HubSpot CRM is best suited for a startup, a single entrepreneur, or a small business. The benefits you get from HubSpot free CRM are:
No limit on the number of users and contact records up to one million
You will have one dashboard for every contact so that you can see all the interactions in one place
Easy scheduling and booking of your meetings
Integration with programs such as Gmail and Outlook is free
You can monitor your complete communication with every lead
You get a Live chat facility to have real-time communication with your prospects
Your sales team can build deals as well as track them
Email templates can be created and used
Up to 50 minutes per month of phone calls can be made from within the CRM
To streamline customer service, you can create support tickets and track them
HubSpot Marketing Hub plans and pricing:
HubSpot marketing hub is an ideal tool for those organizations that work through inbound marketing to increase their leads. HubSpot marketing hub's focus areas are blogging, social media and email campaigns, Search Engine Optimization (SEO), and market automation. HubSpot provides a few free tools with every marketing hub plan. They are:
Email marketing
Landing pages
Forms
Shared inbox
Ad management
Contact management and
Live chat
HubSpot Marketing starter: This plan is for those looking for slightly more than what is available for free. This plan includes additional features besides the free features and tools offered in the marketing hub. These additional features are-
Marketing automation
Ad retargeting
Customized pop-up forms
Reporting on landing pages
Enhanced email send limit
Removal of HubSpot's branding from forms/li>
The price for the starter plan varies according to your contact list. The plan starts at $50 per month and includes 1000 contacts. If your marketing contact list has more than 1000 contacts, there is an additional monthly cost depending on the number of contacts exceeding 1000. This additional cost is $50 per month for contacts from 1001 to 3000, $45 per month for contacts from 3001 to 5000, and if you have more than 5000 contacts in your marketing contact list, you have to pay $40 per month.
HubSpot Marketing Professional: If your business has grown and the marketing started plan is not fulfilling your needs, then it's high time you opted for the Marketing Professional plan. You get all the features and tools available to you in the free CRM and Marketing Starter plans and beyond that, it offers additional features and benefits like:
Mobile optimization so that you can get more leads with mobile users
Omni-channel marketing automation
You can use HubSpot's Content Management System (CMS) to create blog posts in your portal
You can attract more visitors through its SEO optimization and content strategy.
Building landing pages
Marketing activities automation and workflows creation
You can build custom Call To Action (CTAs) on your web pages
Website traffic analysis
Lead and contact storing
Social media posts creation and scheduling
Exclusive customer service manager
Enhanced reporting
If you own a small business or yours is a mid-sized company with contacts numbering up to 2000, this is the most suitable plan for you. This plan includes 2000 marketing contacts. For any additional contacts exceeding 2000, you have to pay extra. The starting price for the Marketing Professional plan is $890 per month. For 2001 to 22000 contacts you pay $250, for 22001 to 42000 contacts you pay $225, for 42001 to 62000 contacts it is $200, for 62001 to 82000 contacts it is $175, and for more than 82000 contacts it is $150.
HubSpot Marketing Enterprise: To enable you to manage your activities about marketing and customer acquisition activities smoothly in one place, HubSpot has come out with the HubSpot enterprise plan. It is suitable for you if you have more than 3000 employees distributed over multiple locations and your marketing activities spread to more than one location. It has all the features described in the Hibspot professional plan and many additional features.
Increased reporting and dashboards
You can protect your content with a password
More and better management of social media
It allows you to split and analyze your marketing activities based on country or domain
You are provided with a dedicated service manager to resolve issues
Emails, content, and CTAs can be tested and optimized with Machine Learning functionality
Round-the-clock phone and email support
The HubSpot enterprise plan starts at $3200 per month, including 10000 contacts. For additional marketing contacts, the plans are as under:
10000 to 50000 contacts: $100
50000 to 100000 contacts: $90
100001 to 200000 contacts: $80
200001 to 500000 contacts: $70
more than 500000 contacts: $60
A one-time onboarding fee of $6000 is there in the enterprise plan.
HubSpot sales hub plans and pricing
If you want your sales team to have a shorter sales cycle, more calls, and more deals, HubSpot sales hub is for you. HubSpot sales hub offers many free tools like basic bots, free emails, live chat, and customizable quotes. Various HubSpot sales hub pricing plans are as under:
HubSpot sales starter: HubSpot sales starter is an excellent plan for you because you need to stay ahead with a growing sales team and ensure that your sales team gets everything. It also helps you to automate specific repetitive tasks. The starter plan costs you $50 per user per month and includes all the features of free CRM along with additional features like:
Simple automation
Extra minutes for phone calling (8 hours)
You can create up to 1000 email sequences
No limit on email tracking and notifications
You can create up to 1000 templates and snippets
Conversation routing
You can build up to 1000 meeting links
Deal in multiple currencies
Assess sales productivity with additional reports
HubSpot sales professional: Continuous growth in your sales team will result in a larger customer base and how you deal with customers. In a small sales team, assigning leads to salespeople and tracking them manually is easier. But with a larger team, this system does not work so efficiently. The HubSpot sales professional plan helps you to adopt workflows. Besides all the features of the HubSpot sales starter plan, it has additional features like:
Extra minutes for calling up to 33 hours
You can automate your deal stages, tasks, and lead rotation
You can customize your reporting
For automation, you can create up to 300 workflows
Basic lead scoring
Smart sending powered by Artificial Intelligence for increasing the email open rate
Multiple integration options like Salesforce, Stripe, etc.
Build sales quotes
Deal in multiple currencies
Phone support
The HubSpot sales professional plan starts at $500 per month, including five users.
HubSpot sales enterprise: This plan suits large companies that want to maintain productivity, transparency, and quality. The best feature of HubSpot sales enterprise is that sales managers can use automated call transcripts and train their sales team. This enables them to give feedback to their sales team members. All the features of the HubSpot sales professional plan are available in the HubSpot enterprise plan. Apart from that, it provides extra features like:
Close deals faster with e-signatures
Predictive scoring of leads and contacts
You can create workflows based on leads and quotes, also
Single sign-on
Reporting and dashboards are customized
For improving sales training and sharing best practices, playbooks are available
The HubSpot sales enterprise plans start at $1200 per month in which 10 users are included.
Stay calm with so many sales and marketing plans from HubSpot. Just choose the right plan that will help you in growing your business. Keep a few factors like your business goals, what you need to accomplish them, how you want to go about it, and your budget. Every business is different and can use different plans. When you ask the above questions to yourself and get the answers, clarity emerges, and then you can confidently choose the plan most suited to your business. You must use the right tools and resources to succeed in your business in this highly competitive world. So, choose the right HubSpot plan and see your business grow with the tools and features provided with the plan.

Niranjan Reddy leads Hermitcrabs, Inc, an B2B Tech Inbound Marketing agency and eCommerce Agency, Google Certified & HubSpot partner. Who specialize in helping some of the world's largest B2B enterprise tech, tech Start-ups, professional service, and pharmaceutical companies increase and nurture their sales and marketing pipelines. Hermitcrabs, core services include inbound marketing, sales enablement, account-based marketing, modern lead generation digital strategies and web development in HubSpot COS, Wordpress, Magento, and Shopify.