Posted August 22 by Niranjan Reddy
Aug 22 by Niranjan Reddy
What are the Main Essential Tools To Grow Up in Your Business?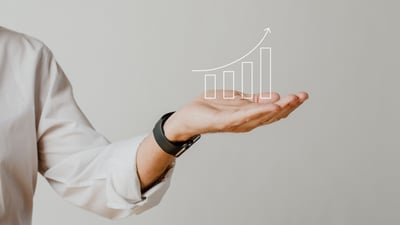 Are you an entrepreneur? If so, you might be aware that starting a business is not easy. It is a challenging endeavor. After establishing a business, you might think that you have planned everything properly. You might also think that you have plans for contingencies. But, as a business owner, you might also have experienced that roadblocks emerge in the way when you move forward. As a business owner, it is equally important for you to spot the right tools along with a solid team that can handle contingencies. Right from building the brand to engaging with clients, the right tools can aid business owners and their teams with increasing productivity. Even, the tools will help you with getting more free time and most importantly, they will help with providing a better experience to customers. The way you use them can make a great difference between your success and failure.
The Best Tools Essential For Your Business Growth:
Thanks to technological advancement these days. Nowadays, many tools are available for businesses to ensure ease of operations and effectiveness of different practices. One tool that will make many of your business operations easier is HubSpot. Along with this tool, we will explore details about other tools that can help with your business growth:
1. HubSpot:
HubSpot is a cloud-based marketing and automation software. This tool will help your business irrespective of its size to support and manage your marketing efforts and sales processes. Above all, with this tool, you can meet the needs of your clients within the same dashboard. This all-inclusive system offers your business the resources required for attracting traffic to your website. Further, by providing you the opportunity to convert qualified leads, it will make your business close new business opportunities. With the robust data analytics offered by HubSpot, your business can benefit as you can arrive at strategic decisions about your customer service, marketing and sales practices. In short, with HubSpot, you can get everything that your business needs for running your inbound marketing campaign successfully. With HubSpot as a single product, you will get to manage many things like:
Third-party integration
Project management
Service hub
Marketing
Content Management System
Sales and
Customer Relationship Management
These are just a few things you can manage. You will surely be impressed with the many features present in each of these areas when you start using HubSpot.
Why Choose HubSpot for your Business?
To help with smart data-driven decisions, HubSpot offers built-in analytics
Centralized processes and information
Effective tracking of your business revenue
Grouping leads by personality
In short, if you are looking for a single convenient tool that will help you with the management of your sales, marketing and support departments, HubSpot is for you. Further, HubSpot will suit if your business wishes to spend money on attracting prospects and converting them into customers and even retaining clientele. It will let you manage customers and prospects effectively besides helping you with evaluating and optimizing the marketing efforts, thereby contributing to your overall business growth.
2. Content Management System:
Further, your business should have a good content management system like WordPress or Joomla. This system will be used by your marketing team as the foundation for any content created for the content irrespective of whether they wish to create a landing page or a blog post for your website. A good content management system will act as a staple for your marketing technology stack. Even, you can integrate your CMS into HubSpot to get better benefits from both these tools that are essential for your business to grow.
3. An SEO Tool:
In case, you wish to grow your business with digital marketing, SEO is something you should care about. Here, an all-in-one SEO tool like SEMrush can help you. For instance, when you search for something in a search engine, in most instances, you might not have gone to the second page of the search results. Otherwise, you might have done it once or twice in your browsing history of many years. According to a study conducted by Google, the popular search engine, about 33% of the clicks go to the first result when a Google search is done. The second result gets around 15% of clicks, while the third gets only 9%. So, the lesser your website ranks in search engine result pages, the lesser the chances that your business website will attract visitors.
Here, an SEO tool will help you with developing a winning search engine optimization strategy. The tool will help you with SEO auditing of your website, keyword research, identifying the backlink opportunities and will track the keyword strategies that your competitors use. Not only SEMrush but also you can find many free SEO tools online these days.
4. A Quality Website:
Before thinking about SEO as a tool, many businesses even today do not have a website. Having a website is the first thing any business should think about these days. A website to any business is like a calling card and a professional picture in the online world. Nowadays, when an individual wish to know about a business, the first thing he/she will do is to visit the website of the company. Besides having a website, it is equally important to make sure that the content of the website provides the information that your visitors should know about your business, products and services. In addition to having a website, it is better to make sure that it has the following features:
Customer support online
Quick loading speed
Accessibility
Easy navigation
The content should be informative and useful to visitors
The website is the first point of contact for your business for your prospective customers. So, you should pay attention to the features listed above.
5. Social Media Marketing Tools:
Some years ago, people were spending at least three hours daily on social media platforms. But, nowadays, they are on social media platforms the entire day other than the hours of sleep. Most of them research companies on social media platforms before they shortlist a particular product or service. So, it is better to make sure that your business remains active on social media channels. Thanks to social media marketing tools! With an efficient tool, you will be in a position to automate certain things on social media platforms. Further, many tools provide the facility to schedule your social media posts. Above all, with these tools, you can even evaluate the performance of your business on different social media channels. In short, these tools can make your social media marketing campaigns even more powerful and fruitful than before.
6. Communication Tools:
You will not deny the fact that no entrepreneur can handle everything by themselves. He/she should have a team to help them with getting things done. In addition to having a team, it is equally important to maintain effective communication with each member. This is why communication tools are essential for the growth of any business. Thanks to the tools that help with effective and easy communication between teams swiftly. Even, most of these tools help by providing the opportunity to create many channels with different teams and topics. Most of these tools let you send and receive private messages such that you can share some business-related information only with some trustworthy people privately. Further, these tools help with the automatic syncing of messages across devices.
For instance, Slack has gained immense popularity as a communication tool for businesses. It comes with many intuitive features like the ability to search chats, quickly share files and integrate with other apps. You can save some important messages, thereby removing the need for tedious phone calls and emails.
7. Appointment Scheduling Tools:
If you have a hard time closing deals for your business, you should not miss out on the importance of appointment scheduling tools. Of course, you might argue that the best way to close a deal is generally a small call. Nevertheless, we generally end up missing out on chances as we fail to set up meetings when we have time to explain our product or service to prospective clients in a detailed manner. You should remember one thing for sure if you wish to succeed in your business endeavors. It is that you should honor appointments as a responsible upcoming entrepreneur.
This tool will keep you connected with your calendar and your conferencing or calling tool. Even, it will connect you to your mailbox. So, with this tool, the entire process of fixing meetings, notifying concerned parties and scheduling the date and time can happen within a few minutes. An appointment scheduler will organize your calls and will avoid double bookings. Even, it can send reminders to concerned parties automatically. In turn, you can get better chances to close deals.
Conclusion:
All these tools can make day-to-day operations in your business easy. Here, HubSpot is good because it offers everything in one spot without requiring you to spend too much as well. So, start using HubSpot today and see the progress of your business.

Niranjan Reddy leads Hermitcrabs, Inc, an B2B Tech Inbound Marketing agency and eCommerce Agency, Google Certified & HubSpot partner. Who specialize in helping some of the world's largest B2B enterprise tech, tech Start-ups, professional service, and pharmaceutical companies increase and nurture their sales and marketing pipelines. Hermitcrabs, core services include inbound marketing, sales enablement, account-based marketing, modern lead generation digital strategies and web development in HubSpot COS, Wordpress, Magento, and Shopify.