Posted March 23 by Niranjan Reddy
Mar 23 by Niranjan Reddy
Best Inbound Marketing Strategies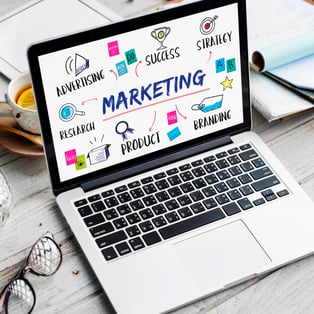 As a business owner, you know that different marketing techniques exist. Among them, inbound marketing strategies are known to be effective in helping businesses grow. These strategies will help businesses achieve this growth. The growth is achieved by developing permanent associations with clients, prospects and customers. This is done by inbound marketing techniques by dragging them to the brand through video marketing. Also, social media marketing, content marketing, SEO are used. Often, inbound marketing tactics are split into four stages. They are attracting, converting, closing and delighting customers. You can understand the phases better from the picture below:

The biggest factor for the effectiveness of inbound marketing methods is the pulling power they carry. Traditional outbound marketing techniques focus on advertising. But, inbound marketing focuses on creating reasons for the customers to visit your business. This can be done by your business by publishing helpful content and personalizing your social media pages and website copy. Also, you can try out different inbound marketing strategies discussed here:
Key Inbound Marketing Techniques:
Call To Action Button Strategy:
You should provide an opportunity for your potential customers to offer their information. When this happens, your marketing professionals can start a conversation with them. Experts in the field of marketing should be aware of a key rule. It is to give before you ask. You can use the call-to-action button as one of the inbound marketing techniques. An effective call-to-action button should help you achieve the following:
It should generate more repeat customers and referrals. It should do it by establishing credibility and trust via personalization.

Should create a one-to-one relationship with each prospect. This is done via content catering to their requirements.

It should get the most out of your marketing budget. It should be able to achieve it by sending highly suitable messages that vibrate with every prospect.

Increase the rate of response and should drive more leads. These things should be done with personalized and laser-targeted marketing messages.
In the present situation, customers do not believe everything they come across online. They have also developed an aversion to pop-ups and other disruptive marketing techniques. For this reason, experts recommend that marketers should give before they ask.
In other words, your CTA should offer something of value to the customers. This offering should be in exchange for the information they share, like their phone number or email. This move can also help you gather defining details that spot their demographic. In turn, you can better understand who your content reaches.
A CTA can be a bold and big button on your blog or portal that requests an action from the visitors. It should state what they will get in return when performing this action. The idea here is to be specific and never make a broad request like "contact us". Some of the examples of valuable content you can provide them are a free trial, tutorials, e-books, and white papers.
Create Great Content:
You can introduce your brand to customers by providing them with valuable content. The content can be in the form of an online video, podcast or blog post. Irrespective of the form of content, it should provide a bridge. This bridging should happen between their interests and the services and products that you will have to offer. For instance, when you take the case of content marketing professionals, they will suggest you maintain a blog. The blog should cover issues of interest to your customers and fitting to your business.
We presently live in a world that gives the utmost importance to content. So, creating high-quality content should be in your mind among the inbound marketing techniques. You can do this not only on your website but also on your social media channels.
Pay Attention to Landing Pages:
Your landing page is where your leads land after they click on the call-to-action button. This page can either be a product page, a whitepaper, a form fill-out page or a subscription service page. Irrespective of the nature of the page, it should be top-notch. To make the landing page bring value, it should have the elements listed below:
Design: This is a key component that can keep your visitors engaged. You can use trust signals, testimonials, images or videos. These design elements can improve the rate of conversion of your landing pages. To decide on the best design to use for your landing page, you can run A/B Tests.

Focus: Spot the goal of your landing page. It can be to motivate visitors to download your guide. Otherwise, it can be to encourage visitors to sign up for your newsletter. Irrespective of the purpose you choose, make sure that there is only a single goal. Here, ensure that the CTA is prevalent and big and above the fold. Also, make sure that the forms are short and restrict the navigation to other pages as well.

Relevancy: The relevancy of the landing page to the CTA is crucial. For instance, if your visitors land on your page from a paid search advertising Christmas cookies, you should not be selling birthday cakes, isn't it?
Have The Best Customer Support Team:
One of the best inbound marketing tactics is to make sure that your business provides the best support to customers. A study suggests that nearly 65% of customers discontinue their relationship with a business after they have come across poor customer handling. So, you should make sure that your business has a stellar customer support team.
Carry out Historical Blog Optimization for On-Page SEO:
Attracting customers is one of the key steps of inbound marketing. To attract them, blogging can help you as an effective strategy. Here, providing them with relevant and informative articles will draw people to your website. Also, it will help with building trust with readers. In turn, they can be converted into leads and then into clients.
Before you spend money on creating new content, you should do one thing. You should look for possibilities to improve the present content's performance. In simple terms, you should do historical optimization. It means that you should optimize your old blog content. In turn, it will become up-to-date and fresh to generate more traffic and conversions as compared to what it already does.
To make sure that your blogs are optimized for SEO, you will have to do the following:
Decide on the intention of your blog post

Choose a topic aligned with your personas

Include a call to action. This call to action should answer the question of what we want our visitors to do after reading this blog

Based on the content themes and blogging strategy, select a focus keyword. Also, make sure that the keyword is present in the following places in the blog:

Title

H1 Header

Meta description

The first paragraph of the body

At least a couple of times in the body

URL

Alt Tag
Ask and Answer Questions on Social Media:
It will not be an overstatement to say that social media has turned inbound marketing into a viral collaborating experience. As against knowing about the companies, potential customers have started following companies on social media. Even, many customers have started communicating with businesses on social media. However, studies show that social media has a very low track record of making conversions possible for businesses. So, it is better not to rely on social media for conversions. Rather, you should use social media as one of the powerful inbound marketing tactics. Even though you might hardly get any conversions from social media, still, it will bring other benefits to your business.
Indeed, you should be present on social media platforms. However, the mere presence of your business on social media is not enough. You should engage in social media. It means that there are real people behind every follower and like on social media, as you know. To connect with those people, you will have to ask questions and should give answers. Also, you should respond to tweets. The more you keep your business engaged on social media, the better you can bring popularity to your business.
Write Enticing Headline:
One of the effective inbound marketing methods is to ensure that you create an enticing headline for your content. Understanding the journey of customers and their requirements is crucial to make great content. however, it is not the only strategy you will have to follow to draw new leads and customers.
Headline, as you know, is one of the most crucial pieces of work. A catchy headline can attract the most clicks and can draw in more traffic. Understanding the value of a headline, you should spend a lot of time crafting a headline. Most importantly, you should ensure that it appeals to your target customers. One of the best ways you can do it is to include a bit of negativity in some of your post headlines. You can understand the impact that a negative headline can create from the chart below: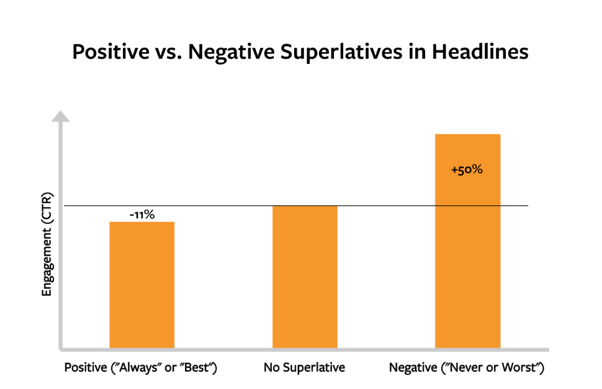 Studies show that business websites with blogs attract more leads as compared to businesses without a blog page.
Conclusion:
Make sure that your business follows the inbound marketing strategies discussed above. In turn, you can get the most out of your inbound marketing efforts.

Niranjan Reddy leads Hermitcrabs, Inc, an B2B Tech Inbound Marketing agency and eCommerce Agency, Google Certified & HubSpot partner. Who specialize in helping some of the world's largest B2B enterprise tech, tech Start-ups, professional service, and pharmaceutical companies increase and nurture their sales and marketing pipelines. Hermitcrabs, core services include inbound marketing, sales enablement, account-based marketing, modern lead generation digital strategies and web development in HubSpot COS, Wordpress, Magento, and Shopify.