Posted July 06 by Niranjan Reddy
Jul 06 by Niranjan Reddy
Best Drip Marketing Tools For Business Owners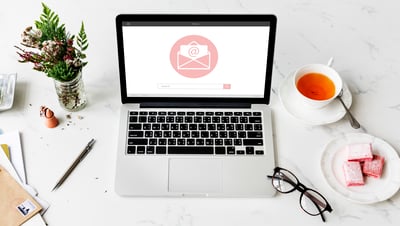 Companies use Drip email marketing tools to reach a larger audience and run their campaigns for a specific purpose. It is an easier way of sending information to many people in one go. The days of sending individual emails manually are gone. If you are an email marketer and regularly need to do mass mailing, the Drip marketing tool is essential for you. You would like to send personalized messages to them without having to go through the drill of sending each email separately. You don't have to do repetitive tasks as it puts your email marketing in auto mode. There are numerous Drip marketing tools available in the market and it is a bit confusing to choose the best. So, in this article, we will describe some of the best Drip marketing tools to make it easy for you to choose one. But before we jump to the list of the best Drip marketing tools, let us briefly understand what Drip email marketing is.
What is Drip Email Marketing?
Drip marketing is basically email marketing wherein a set of specific emails are automatically sent to the selected audience on a fixed schedule. Drip email marketing is known by other names also like Drip marketing or auto email campaign. You can set the schedule according to the time or the trigger like a sign-up or some other action a person has performed on your website, to send the emails. You have the liberty to choose the interval at which the emails would be sent or actions that would trigger the automatic sending of emails. A great benefit of Drip marketing is that you can personalize the emails with the names of the persons to whom you are addressing the emails and respond according to the action they have taken. You can demarcate Drip emails according to the action taken like subscribing to your page, sending some specific information, sending congratulatory messages for taking an action like making a purchase from your website, etc.
There are plenty of Drip marketing tools or software available in the market and each has its own features, advantages, and disadvantages. But if you really want to be in constant touch with your audience through emails and expand your business, only the best would do for you. Here we have selected and described the best Drip marketing tools which you can compare and get the one that meets your requirements. So, let's have a look at them.
Best Drip Marketing Tools
Hubspot
Hubspot is a Drip marketing tool and a CRM (Customer Relationship Management) system woven into one. This means you can not only run your email marketing campaign on it but also have access to sales tools. This way, it allows you to engage with your customers on one hand and on the other lets you capture the leads and convert them into customers. You can easily send personalized emails thanks to its intuitive software which is integrated with the CRM. This helps you to get more conversions. Hubspot provides you unlimited tracking of emails enabling you to get the information as and when the customer opens the email or clicks on any link contained in it. Its autoresponders and drip sequences can be customized. A special feature of Hubspot is smart to send through which you can know the best time to send the emails to every customer or prospect.
Price: The first thing about Hubspot pricing is that you get a host of free CRM and operations tools irrespective of the plan you choose. The free plan of Hubspot lets you send up to 2000 emails every month. But for sending more emails or getting more advanced features, you need to choose from paid plans. These plans may vary according to the number of people you want to contact. Generally, these prices range between $40 to $3200 per month.
Pebbly Email Marketing
Pebbly email marketing software comes with features like autoresponder and auto follow-up. What is best about Pebbly is that there is no limit on accessing these features. This means you can send unrestricted emails to your audience. It comes with a Drip marketing feature which makes it easy for you to schedule your emails. More than 500 templates for emails are available for free which you can customize as per your needs. An SMTP server is in-built into this tool through which you can connect with other SMTP servers also. You also get access to the features like email tracking and there is a capture tool built into it which enables you to secure leads.
Price: Pebbly email marketing tool comes with different plans to suit your needs. To start with, you can send 12000 emails to 1100 customers for free. The second plan allows you to send unlimited emails to 5000 customers for $29/month. If you are looking to target still more customers, then you can opt for a $49/month plan that allows you to send unlimited emails to 15000 customers. And lastly, you can send unlimited emails to 50000 customers for $99/month.
Customer.io
The premium email service offered by the Customer.io email marketing tool gives you everything that you need for your email marketing. Its drip email marketing feature allows you to schedule your mailing as per the availability of the customer, which means it automatically sends the email when the customer is available to read the email. The time zone sending feature of Customer.io allows you to send the emails as per the time zone of your customer. It comes with pre-designed templates from which you can choose for your specific requirements. Otherwise, you can use its drag-and-drop feature. When you do Drip marketing through Customer.io, you can schedule and automatically send the emails according to your customer's activity. This is done through its advanced-rules engine which starts sending emails at the specified time. It also offers workflow automation to build high-performance campaigns.
Price: Cutomer.io offers two price plans. The first one is the basic plan that offers all the basic features at $150/month. The second is the premium plan of $995/month which provides many other features in addition to the ones available in the basic plan.
Mailchimp
Mailchimp is a better-known name as far as Drip email marketing is concerned. Its graphic templates and simple editor make it a quite popular choice for email marketing. Mailchimp offers multiple features to save your effort, money, and time. Some of the features include auto responder, drip emailing, A/B testing, tracking, etc. One of the advantages of Mailchimp is that it can be integrated with many third-party apps which help you in storing data. Another benefit it provides is that you can easily send international mails as well as promotional emails. Mailchimp's email tracker lets you track your multiple email drives. Apart from email campaigns, Mailchimp also allows you to create ads. You can schedule and automatically send emails according to different time zones. It comes with in-built Drip marketing features that allow you to send welcome emails or after-sales follow-up emails.
Price: Mailchimp offers three price plans. Its starting plan is quite cheap but there is a steep hike once the number of your audience increases. In the free plan, you can send up to 12000 emails to a maximum of 2000 customers for free. The growing plan allows you to send unlimited emails for $10/month and comes with features like an advanced testing tool and sending as per the time zone. And the third plan is the premium plan which will cost you $199/month. It comes with enterprise-level features and lets you send unlimited emails.
Sendinblue
This is another one of the best Drip marketing tools available in the market. The best thing about Sendinblue is that its use is very simple and easy. It has a Drip email feature that enables you to run your email campaign by scheduling your emails for a particular day and time and it automatically sends mail as scheduled. Its main features are its responsive design, mail tracker, and reporting. Sendinblue also has advanced features like web tracking. It allows you to send transactional emails which enable you to engage with your customers. You can send emails in drips and track them. Reporting feature enables you to analyze reports.
Price: Sendinblue offers price flexibility in that it offers five pricing plans to choose from. The first is the free plan in which you can send 300 emails per day for free. The second plan is the Lite plan in which you can send 40000 emails per month by paying $29/month. The next is the Essential plan which allows you to send 60000 emails per month for $39/month. The fourth plan is the Premium plan which will cost you $66/month and you will be able to send 120000 emails per month. The last plan is the Enterprise plan which is suitable for those who need to send emails in millions or more. In this plan, you can customize it according to your needs.
GetResponse
This is another tool with a Drip marketing feature. You can schedule and automatically send your emails to your target audience. A very special feature of GetResponse is its website visitor tracker that allows you to track those visitors to your website who have not completed their purchase so you can follow up with them. You can build social media ads with the help of the ad creator feature of GetResponse. Its image editor enables you to customize your images. An additional feature in GetResponse is the spam checker. It tracks the emails that go into the spam folder of the customer and helps you in updating your mailing list.
Price: GetResponse offers four pricing options. To start with, you have a basic plan which costs you $15 for a list size of 1000. Next, you have the Plus plan, It again limits the list size to 1000 but costs $49 because it comes with six extra features which are not there in the basic plan. The third plan is the Professional plan for $99 for 1000 list size with six additional features. And the last one is the Enterprise plan wherein you can get the price customized as per your needs and your requirement for certain advanced features.
Sendloop
Sendloop is an easy-to-use Drip marketing tool that can be used by organizations of different sizes. A good feature of Sendloop is that multiple marketing campaigns can be created, managed, and tracked simultaneously. It can be integrated with google analytics and has an email preview feature. The Drip email is linked to the customer activities and whenever someone signs up, views your website, or there is any other activity by the customer on your site, it automatically triggers the relevant emails. Sendloop allows you to use multiple plugins. It has over 80 templates from which you can select. You can import new users via excel sheets containing contact details.
Price: Sendloop has three pricing plans. The first one is the free plan that allows you to send unlimited emails to 2000 customers per month for free. The second plan costs $14/month for sending unlimited emails to 5000 customers per month. And in the third plan, you have to pay $28 to send unlimited emails to 10000 customers per month.
The above is the top list of the best Drip marketing tools. We are sure you will get the one that meets your requirements from among these tools. And we hope that it will save you a lot of time and effort in getting into the tedious task of selecting an appropriate Drip marketing tool.

Niranjan Reddy leads Hermitcrabs, Inc, an B2B Tech Inbound Marketing agency and eCommerce Agency, Google Certified & HubSpot partner. Who specialize in helping some of the world's largest B2B enterprise tech, tech Start-ups, professional service, and pharmaceutical companies increase and nurture their sales and marketing pipelines. Hermitcrabs, core services include inbound marketing, sales enablement, account-based marketing, modern lead generation digital strategies and web development in HubSpot COS, Wordpress, Magento, and Shopify.