Posted January 30 by Niranjan Reddy
Jan 30 by Niranjan Reddy
Top Ways HubSpot CMS Hub can Convert More Sales than WordPress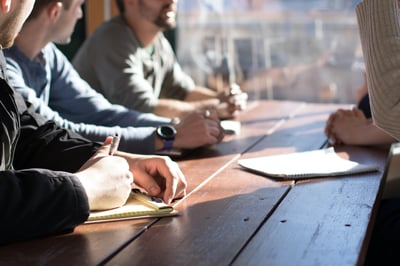 When talking about Content Management System Software, both HubSpot and WordPress hold a prominent position in the minds of users. But, which one is best will be the question before selecting one.
Having an online presence is an important strategy these days for the marketing success of any business. Indeed, in most countries, businesses happen in physical stores. But, nearly 97% of consumers find businesses online even if they place their order physically later. Indeed, you can send a couple of emails here and there. Even, you can use your Instagram account to gain the intended popularity for your business. However, websites are the most powerful way to prove that your business is established and dependable. With the help of a CMS, you can expect the most streamlined method of building a website for your business. When you search for a CMS, you will come across many of them. But, finally, you will decide that you should choose either HubSpot or WordPress.
Which One To Choose?
Now, let us compare these two CMSs on different grounds and find out how HubSpot is the winner in different areas. In turn, you can arrive at an informed decision when choosing between these two:
1. Ease of Use:
Before you choose any CMS or any other tool for that matter, you will be particular about ease of use, isn't it? When things are more complicated, you will quickly feel drained. In turn, the results will be less optimal.
WordPress gained its reputation mainly for its simple design. It offers different themes that make setting up an original yet functional website a simple task. Above all, you can develop a website without any coding knowledge with WordPress. Even if you get stuck, you can find a lot of resources online to get you out of the issue in WordPress.
In HubSpot too, user-friendliness is given the utmost importance. HubSpot has been created with a lot of marketing tools that will help you boost your sales to a great extent. When using HubSpot, you need not have to use plugin after plugin to get your Content Management System Hub up and running in sync with your latest sales and marketing strategies.
Also, in HubSpot, there are A/B Testing and mobile optimization facilities. It means that you can test how well a page performs with another page on your website. You can evaluate the effect of each page on visitors.
HubSpot indeed has some features that need no coding knowledge. But, you can enjoy better customization and usefulness in HubSpot when you are familiar with HubSpot Markup Language or HubL. With this knowledge, you or your developer can create dynamic content for your website. To change or add functionality, your CSS and HTML Knowledge will be of great help.
In HubSpot, you can preview pages side-by-side and can apply CSS/HTML smoothly. You can get help from the built-in atmosphere to test and stage web pages and can enjoy the best organic features of HubSpot for flexibility and design.
Now, you might feel that WordPress is easy to use comparatively. But, the plenty of third-party plugins in WordPress can make you stay in unavoidable and awkward situations. This will not happen in HubSpot. So, when it comes to ease of use HubSpot is the winner.
2. Blogging:
Blogging is one of the tools used by businesses to convert more sales. This is why when you take the case of any CMS platform, blogging will be the key facility. In reality, WordPress started its journey as just a blogging platform in 2003. HubSpot started its journey in 2004. But, in HubSpot, it is hard to say whether blogging started first. However, blogging is an integral part of HubSpot.
Both WordPress and HubSpot can handle landing pages and blogs without any hassle. But, in WordPress, you will need plugins to make forms, which is not required in HubSpot.
WordPress has been created with a focus on business blogging. Right from installation, in WordPress, you can get a quick navigation to the posts tab and you are close to getting this done. Indeed, writing a blog and posting on the web is easy in WordPress. But, from the sales point of view, you should do more than just post a blog, isn't it?
In WordPress, taking the extra mile in content creation needs a lot more work to be done. You should use additional themes and plugins and a bit more work should be done to optimize your blog for search engines with the modern call to action and formats.
On the other hand, HubSpot has SEO built-in into its software. Without any extras, the ecosystem of HubSpot can extend its functionality to add workflows, social media icons, call-to-actions and more.
So, HubSpot is the winner in the blogging category with its ability to convert leads into sales.
Customization:
Indeed, you can use free themes in WordPress to customize your website. But, when you cannot make changes to codes, they are hard to personalize.
Of course, with a paid WordPress theme, you will get a theme editor that will bring down your workload to make your own themes. In HubSpot, you will find maketplace dedicated to pre-built modules and templates.
Above all, in HubSpot, you will find interesting on-page editors. You need not get too much technical when you intend to make some crucial edits. But, you have the flexibility to become technical if at all required. Added to the convenience, web pages that you create in HubSpot are mobile-friendly. But, in WordPress, mobile-friendliness depends on the theme you choose.
In short, from the customization point of view, HubSpot is the winner again hands-down.
Extensibility:
Similar to personalization options, you should also understand how the features of these two CMSs can be extended so that you can meet your business requirements.
When talking about extensibility, it is possible to integrate both WordPress and HubSpot with Marketo and SalesForce. In turn, you can improve how lead generation happens in your business.
The problem with WordPress is that it does not have a tech stack or codebase that could help you at the optimal level to enhance performance of the page, where the speed of loading and accessibility get into the picture. The capability of WordPress when it comes to search engine optimization relies greatly on what plugins are available.
Indeed, site analytics and custom reporting are available both for WordPress and HubSpot. With these tools, you can get an idea of the metrics and dimensions of your website for factors like pageviews and bounce rate. But, for personalized reporting, WordPress needs additional software. But, HubSpot does not need it. In short, the options offered for extensibility are easier to implement and wholesome in HubSpot and not in WordPress, thereby making the former the winner.
Search Engine Optimization:
In WordPress, you will require a WordPress Plugin called Yoast. This plugin will take control over your metadata either on a per-page or per-post basis. But, this facility is not offered by HubSpot.
Indeed, HubSpot focuses on marketing more than anything else. However, there are some issues with HubSpot. For instance, if you are running an e-commerce site and wish that information should be gathered from a database, HubSpot cannot do any good for you in this regard. What HubSpot will do here is scan the web pages that you already have. It will give you feedback on places, where you can apply SEO better. It means that there are pluses and minuses on both sides. You will now consider that on SEO grounds both win. But, in reality, HubSpot is the winner even in this case. How? The reason is that most businesses that have recently shifted to HubSpot from WordPress claim that after shifting, their website performs better in search engine result pages.
Marketing:
You know the important play that marketing can play in improving your sales. HubSpot is an inbound marketing tool itself. In comparison, WordPress has CMS as its heart. So, when it comes to marketing, HubSpot does many better things as compared to WordPress.
When you take the case of CMS Hub of HubSpot, communications from the CMS are sent to the CRM. Also, any leads that you generate via the CMS will be sent as contacts in the CRM.
With this type of facility, HubSpot can help you spot potential customers. In turn, you can pay better attention to them to convert them into customers. On the other hand, WordPress cannot do it. Of course, in WordPress, there are different plugins available that can prompt better optimization for broken links, landing pages and SEO.
When compared to HubSpot, WordPress does not offer many facilities for marketing. So, HubSpot is the winner hands down.
Conclusion:
So, these are a few examples of how HubSpot can help you convert more sales as compared to WordPress. HubSpot stands out in other areas like security and support and video hosting for instance to help you better. Most importantly, there is living proof of how businesses have benefited from HubSpot for increasing sales as compared to WordPress. So, you can confidently choose HubSpot over WordPress.

Niranjan Reddy leads Hermitcrabs, Inc, an B2B Tech Inbound Marketing agency and eCommerce Agency, Google Certified & HubSpot partner. Who specialize in helping some of the world's largest B2B enterprise tech, tech Start-ups, professional service, and pharmaceutical companies increase and nurture their sales and marketing pipelines. Hermitcrabs, core services include inbound marketing, sales enablement, account-based marketing, modern lead generation digital strategies and web development in HubSpot COS, Wordpress, Magento, and Shopify.