Posted January 12 by Niranjan Reddy
Jan 12 by Niranjan Reddy
Essential Reports Your Sales Team Should Build Using HubSpot Sales Hub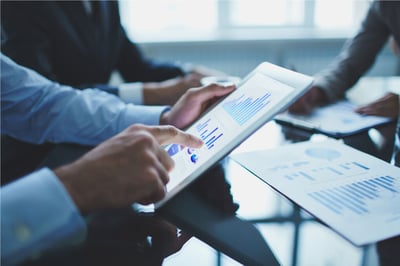 Is your sales team finding it hard to hit the sales goals? Are they facing difficulty with increasing the velocity of sales and unclogging the sales funnel? If your answers to these questions are affirmative, Sales Reports from HubSpot can help. Sales reports can help with improving your sales process. Further, with a sales report, it will be possible for your sales team to fill knowledge gaps. Are you a sales manager in your organization? If so, creating a sales report will allow you to collect hard data from your C-Suite or colleagues. In turn, you can arrive at informed decisions that too at a faster pace.
Sales Report – The Meaning:
A Sales Report otherwise called Sales Analysis Report is a document as you can understand from its name. With this document, you can get to know the trends that affect the operations of your sales team during a particular period. Indeed, the content of the sales report might vary based on your goal. However, most sales reports will encompass metrics like leads, accounts won, revenue and more. The insights you get from sales reports will help you spot the weaknesses and indeed strengths of your sales strategies.
Thanks to HubSpot Sales Hub! It will help your sales team generate some key reports. With these reports, they can know whether the sales goals are reached or not. Above all, they can get a lot of insights to help them increase overall sales and revenue.
Daily Reports:
With Sales Dashboard in HubSpot Sales Hub, it will be possible for the sales team lead to evaluate contact attempts and follow-up timing. With CRM Data, the sales manager can get deep into the data. He/she can do this for generating charts that show them whether the sales team is delivering on its Service-Level Agreement or SLA goals. A couple of important dashboards include:
Fresh leads that were not contacted within specific hours as specified in the SLA
All leads that were not contacted at a minimum of specific times within a specific number of days.
With daily reports, the sales team lead can spot individual sales representatives or teams that fall behind their objectives. When they get to see early warning signs, sales managers can grab the chance to get into the issue and diagnose it. As a result, the sales manager can plan some training sessions that will help either the individual or the team to get back on track.
Not only daily reports but also monthly reports are equally important. What are they? Let us find out here:
Monthly Reports:
With a dashboard in Sales Hub, it will be possible for the sales team to generate monthly reports as well. From dashboards, it will be possible for the sales manager to get a daily update of the most crucial metrics. These metrics will help not only the sales team but also the marketing team. However, with monthly reports, it will be possible to gain a detailed look into the sales strategies and the outcome of each strategy.
Once the monthly report is generated, it is the responsibility of the sales team lead to make sure that it is shared with the entire organization. In turn, it will become easier to create transparency in sales activities. Further, it will let the entire organization know how the efforts of the sales team are creating an impact on the entire business. When generating a monthly report from the Sales Hub Dashboard, the person generating the report should make sure that the report encompasses charts. These charts should quantify the work done by the sales team every day. Here are the charts that should be part of the monthly report:
Sales Waterfall Chart:
This chart should provide information about the actual sales outcome against the allocated quota. From this chart, viewers should be able to visualize the percentage of the achieved goals and the gap between the monthly goal and quotas. The chart should look as given below: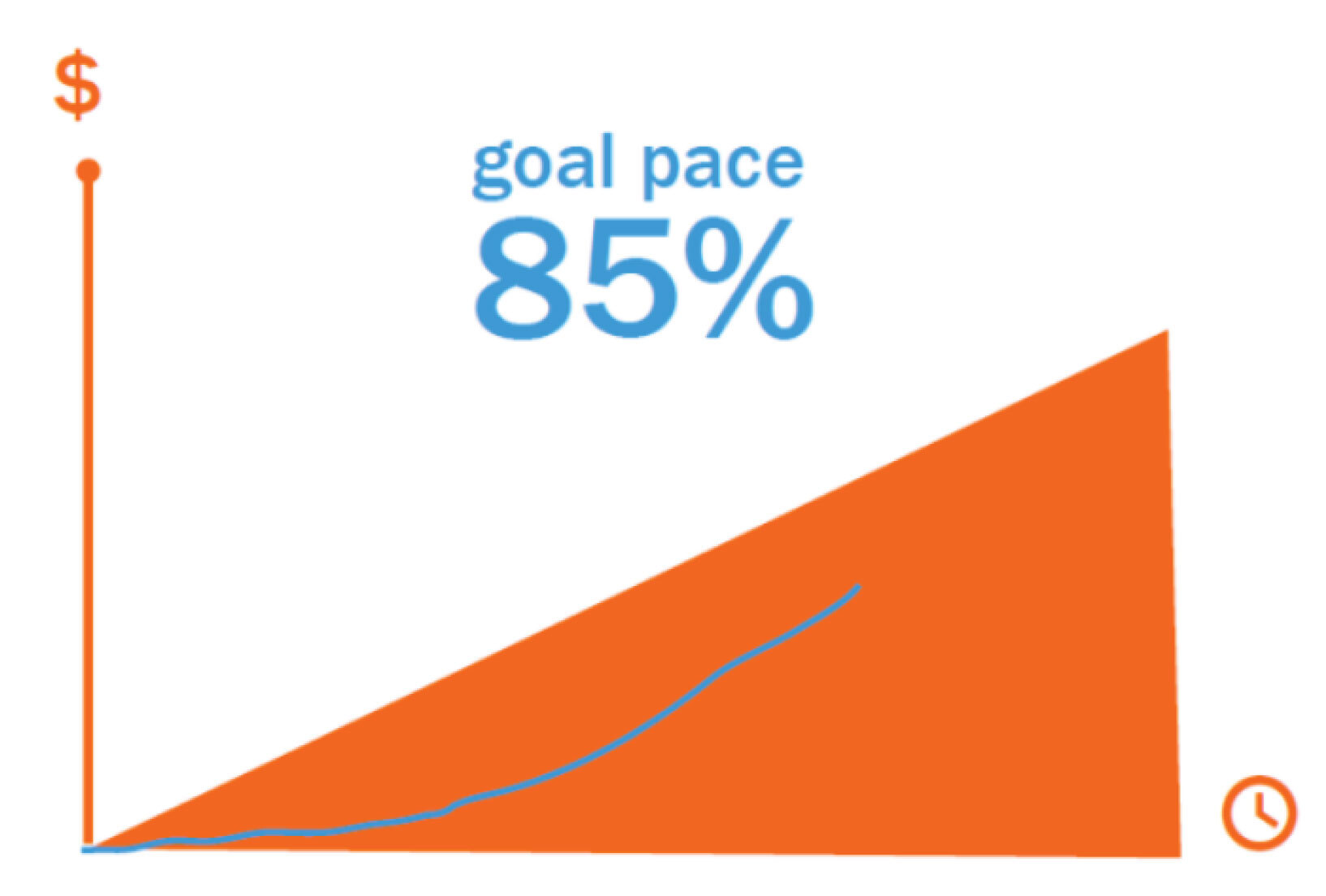 Total Sales Cycle:
The sales team manager should keep an eye on the time it takes for the sales team to convert the leads that the marketing team generated into customers. With this, it will be possible to gain a sense of the sales cycle and the instances in which the sales team was above or below average.
As and when a new marketing initiative was taken by the marketing team, this report should be closely watched. The reason is that from this chart, it will be possible to gain insights into the performance of your efforts from the sales point of view. It will be helpful when the target audience is of different personalities. Let us consider that your business targets customers with varied requirements and preferences. In this case, you will find that the sales cycle is very much different.
Deals in Sales Pipeline By Rep
For any successful sales process, understanding deal states is important. Indeed, more than stages, it is important to understand the ability of the sales leader to split deal stage reporting into particular views like 'by rep'. With this report, it will be possible to offer an at-a-glance view of deal progress in the pipeline of every sales representative. As a leader of the sales team, with this report, you will get to know the training chances. Further, with this report, you can highlight the strengths of the team members and spot strategic gaps in the process that your sales team follows. This can help inform your business on common drop-off points and coaching chances. You can spot gaps in materials that enable sales or probable changes in your pricing model or.
The total of contacts created and worked and the total of deals created and won:
A detailed look into the entire journey of the buyer can help your team better learn the marketing contact-to-SWL flow. From this report, you can gain insights into essential metrics. Examples include deals closed and won, new deals created, contacts worked and contacts assigned. For marketing, this report will help with the delivery of the utmost value via a high-level overview of the types of contact being qualified by sales. Further, marketers will be on the beneficial side from reflectiveness into how effectively recently-created contacts from marketing moves are getting forward in the funnel.
A sales leader would wish to review this report for learning the ratio of new contacts created as against contacts worked to ensure no lead has been left behind. Above all, sales teams will take advantage of reviewing deals that were created versus deals won to better learn the number of chances they require to reach the revenue objectives. As the reports keep track of the metrics revolving around engagement, it can motivate teams to set better goals and improve engagement with their contacts.
Conclusion:
Apart from the reports detailed above, the other reports like sequence enrolment totals and engagement rates and closed revenue amount by communicating with traffic sources are the reports that the sales team should build with the help of HubSpot Sales Hub. Overall, these reports will help the sales team get better insights and they can achieve their overall sales goals.

Niranjan Reddy leads Hermitcrabs, Inc, an B2B Tech Inbound Marketing agency and eCommerce Agency, Google Certified & HubSpot partner. Who specialize in helping some of the world's largest B2B enterprise tech, tech Start-ups, professional service, and pharmaceutical companies increase and nurture their sales and marketing pipelines. Hermitcrabs, core services include inbound marketing, sales enablement, account-based marketing, modern lead generation digital strategies and web development in HubSpot COS, Wordpress, Magento, and Shopify.