Posted June 28 by Niranjan Reddy
Jun 28 by Niranjan Reddy
How To Accelerate Your HubSpot ROI: A Proven Initiative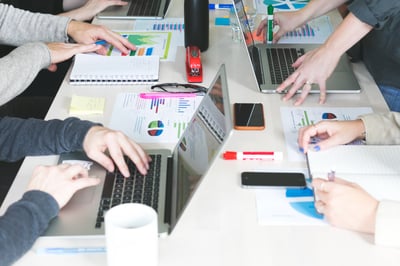 Hubspot is a one-stop solution to all your inbound marketing and sales needs. It makes tracking easy and the collection of data more smooth. In other words, it is compendious. This platform, single-handedly, helps you manage your website; optimize and promote your content on various social media channels, and also coordinate your email outreach. With the help of HubSpot's comprehensive tools you can get better leads and improve the quality of your search rankings. Once you get potential leads Hubspot's innovative toolset tracks, nurtures and contacts them at the appropriate time in the sales funnel making it easier for you to analyze the results and review the process.
Though HubSpot is a trailblazer in the field of marketing and sales, choosing it simply because of the said reason will not bolster sales and lead generation. HubSpot can help you to its fullest if you take the pertinent steps which are a prerequisite in boosting your ROI.
There are a few simple steps you can take as an organization to make the most out of HubSpot. It requires you to get organized, clean up your database and align your sales and marketing teams. Doing this will ensure you are not missing out on any of HubSpot's key functionalities.
Organize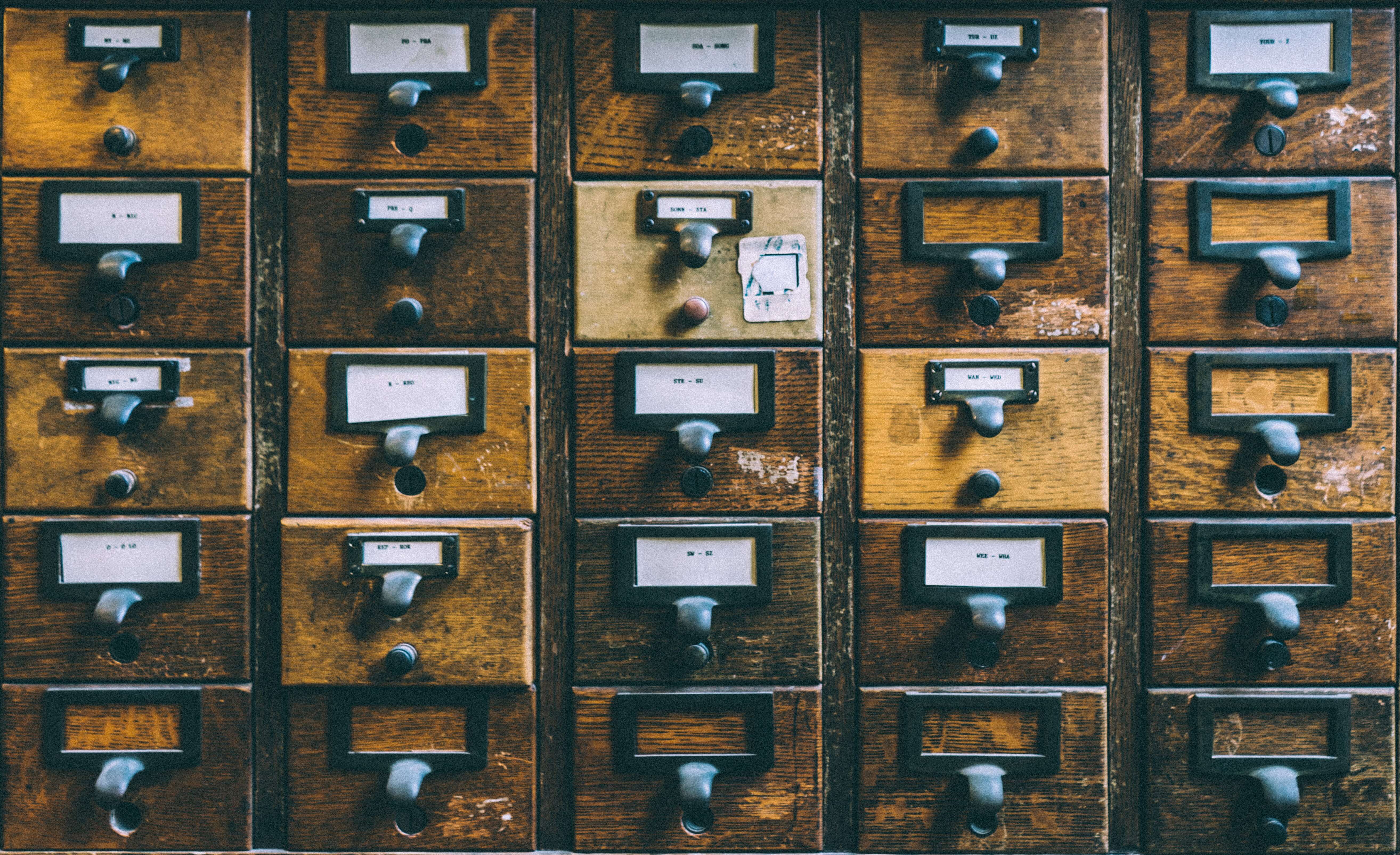 Organize yourself in order to utilize HubSpot to its maximum potential. Rethink your inbound sales and marketing strategy. Mind map the short and long-term goals of your company to better assess your success ratio. Make sure your goals are realistic and at most relevant to what you do as an organization. With the help of your higher management analyze legacied data and work on your budget.
Develop an estimated timeline for your HubSpot goals with your team. This will help them focus on the set agenda and also find clarity about your expectations. Last but not the least, get acquainted with all the resources available for you to get through the process. Make sure you know the team members who are involved in the process and that the responsibility for their specific roles are being duly carried out.
SALES AND MARKETING ALIGNMENT
Every business plan or work process has flaws, which have to be diligently reviewed and tailored to your business's best interests. Aligning your sales and marketing department makes sure that they strive for the same goals and are a synchronized body henceforth.
If you haven't yet aligned your sales and marketing teams now would be the time most opportune.
Here is a checklist to score out before you start with the process of alignment-
• Give your team members the training required to help them work together more efficiently.
• Make sure the marketing and sales tools are properly set up.
Have a strategy outline and service-level agreement for HubSpot processes.
DATABASE CLEANING
Cleaning up your database increases the productivity and quality of workflow. It removes clutter, unnecessary and irrelevant data, and duplicate records. By doing this you can segment and target your leads better, improve email responses and persona identification and find more qualified leads.
When you have successfully completed these steps the rest of the process is comparatively a breeze.
KNOW YOUR CUSTOMERS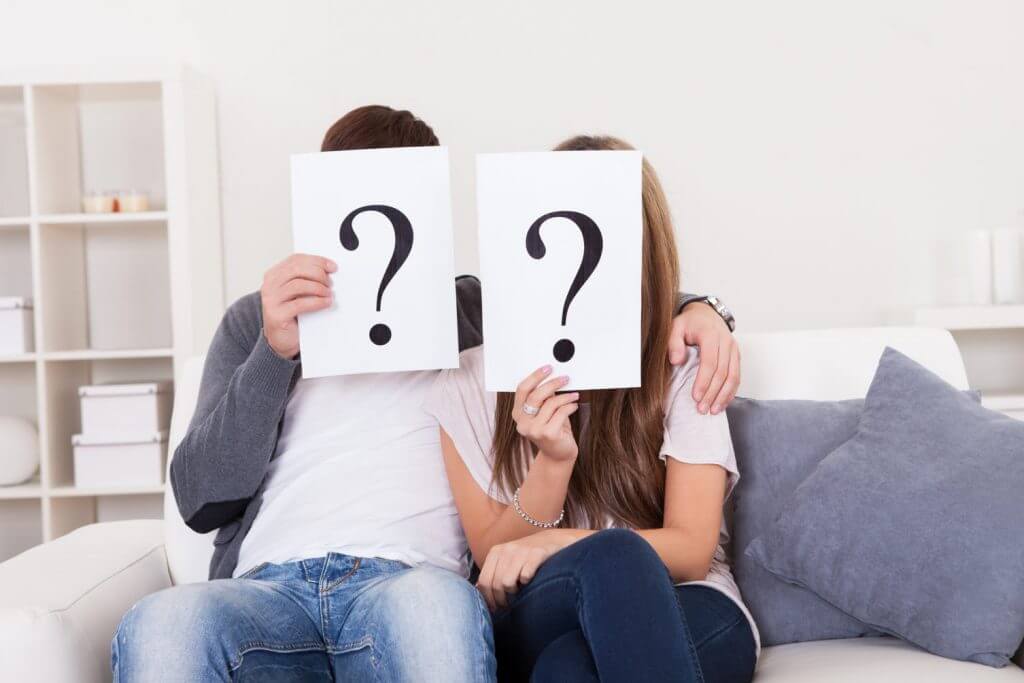 Knowing your customers and their needs is an integral part of building your brand. Having sound knowledge of your customer base will help you know who they are, what they are looking for and why they need it. With the help of this you can target the right audience, at the right time and serve them better.
BROWNIE POINTS TO KNOW YOUR CUSTOMERS:
• Survey or interview your customers
• Get to know their pain points and reason of purchase
• Ask them why they chose you over your contemporaries
• Create the perfect buyer profile and set of buyer personas
• Know about what kind of content drives your customers
• Learn what keywords and phrases are commonly used in a search for your products and
• Know what messages and user experience your customers seek.
Keep in mind that learning and knowing about your customers is a continuous process and not something limited to just one phase of the whole process. And by doing this you can master the advantages of using HubSpot completely. By creating highly targeted marketing campaigns specific to your actual customer base, you'll bring in more qualified leads more likely to convert to sales.
Here are HubSpot's latest features which will help you with the "close and delight" phase of your inbound journey-
Service Tickets
Customer requests and queries can be put together and sent directly to the customer service department in an organized, transparent way.
Conversations
All customer interaction activity is logged in one place. This tool brings customer conversations from all messaging channels like Facebook, Twitter, site pages and Slack into one inbox. This includes conversation tie-ins to HubSpot CRM and the ability to build chatbots to aid the process.
Knowledge Base
This feature helps customers find answers to their concerns on their own without having to wait for customer service or a support representative. It is a list of FAQs that will save time for both you and your customers while building your domain authority.
Customer feedback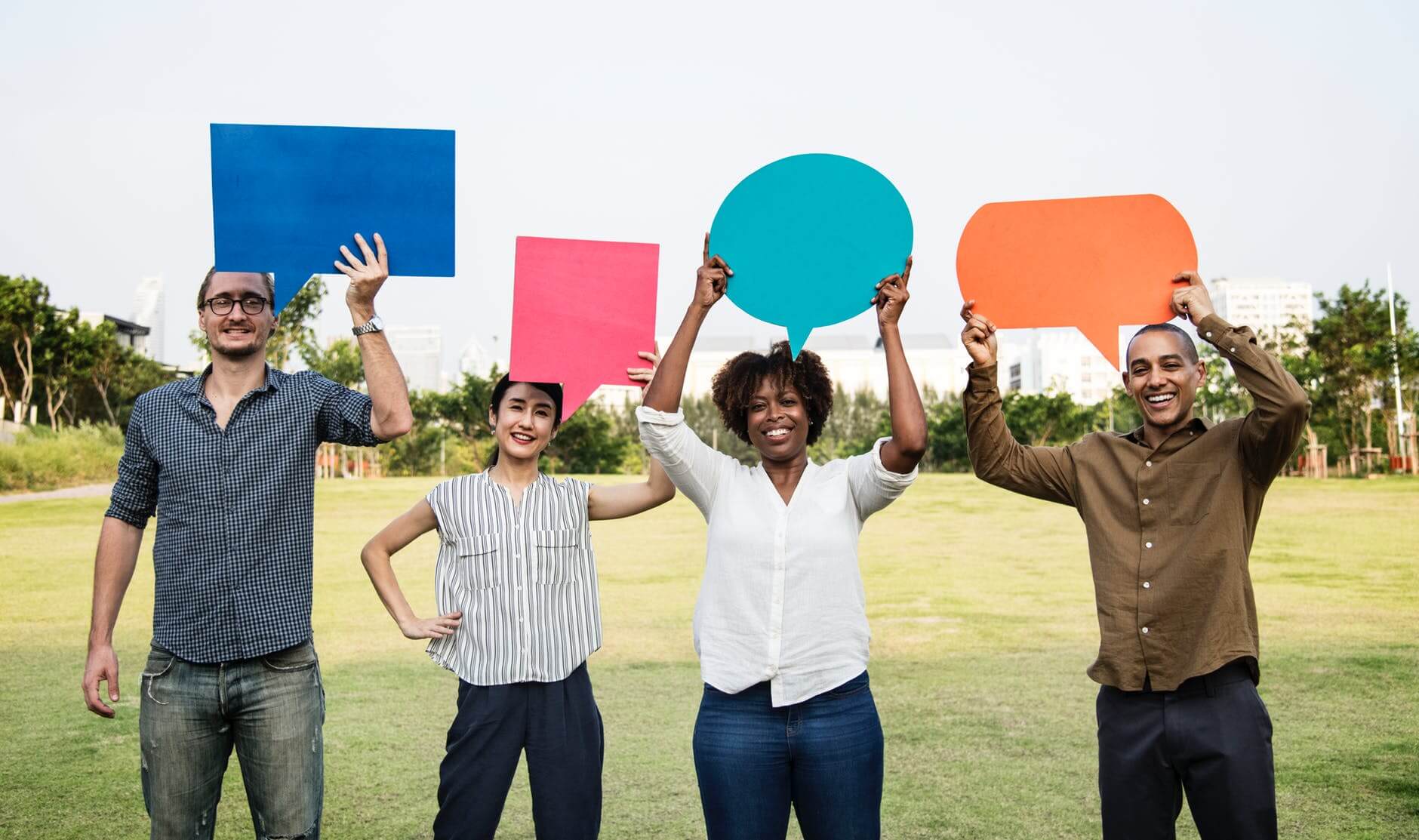 This tool allows you to collect and implement actions you want to take in response to your survey data immediately.
If you have implemented all of the above steps but are not seeing the results and ROI that you desire then your website might be at fault.
It is pivotal for your customers to have an impressive experience when they visit your website as that defines the beginning and continuation of your relationship with them. An optimized and customer focused website is very helpful in effectively using HubSpot's tools.
Simply put, your website should provide the information that the visitors are looking for which is easily accessible. Having said that, this is easier said than done.
Given below is a checklist of questions you should ask yourself to find out where your website stands in terms of optimization-
• Are your website pages optimized for highly searched keywords?
• Is the user experience optimized for customer preferences?
• Can visitors easily find what they want?
• Is your site content optimized for buyer pain points and key messages?
• Are there clear and prominent lead conversion offers?
• Are you using effective landing pages and strategic calls-to-action? . Is your site mobile- friendly?
• Does your site load quickly and consistently?
• Are there any search engine errors or warnings that need to be fixed?
By going through this checklist and addressing those questions you can begin to optimize your website so that it works best with the HubSpot software.
If you have followed everything up until now, the next step would be to put your plans into action. HubSpot will back you with this by helping you set concrete objectives, handle your entire campaign centrally and use embedded analytics to facilitate reporting.
Here is a brief on progressive profiling, identifying new sales qualified leads and getting and keeping new customers.
Progressive Profiling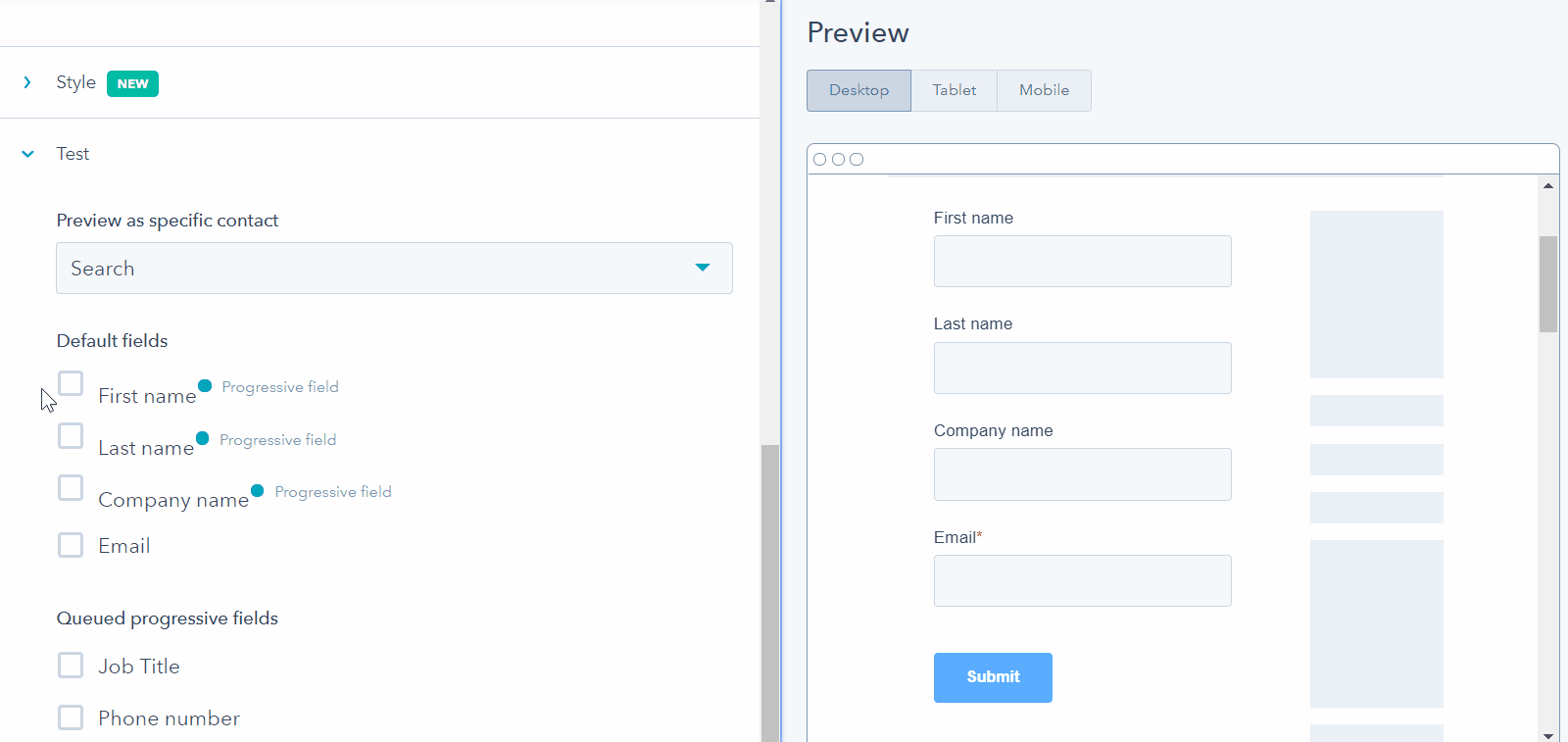 We've already talked about the significance of having to know your customers and it's true - the more you understand the needs of your clients, the more focused messaging and intentional content you can generate, leading to better conversions and overall outcomes. Unfortunately, customers are not always willing to volunteer every piece of information about themselves right away. Many will give up on long forms without completing them or end up giving incomplete data.
The question arises, how to know more about your customers without looking like a stalker? The solution to that is progressive profiling.
The principle of progressive profiling is to increase the amount of information you request from a lead as they move through the sales funnel. For example, in exchange for downloading a piece of content, you can only ask an initial visitor for their name and email address. Now that they are on your email list and getting frequent email offers, as they move to the next phase, you can upload the request. You can then ask for their industry and job title to further segment them in your database. This continues as you nurture the lead: more data for more advanced information.
And there are comprehensive reasons for using progressive profiling. Marketers who do so are more likely to see more skilled leads, finer-tuned buyers and greater conversion rates as a result of offering the visitor with a better experience.
Get New Sales Qualified Leads
The key to getting your leads on the road to being sales ready is to have a committed process to attract and handle them. First, take concrete measures to attract skilled customers, such as identifying top individuals and target markets, creating a content and keyword approach, and identifying channels on which you will distribute and promote your offers and content. Once you've completed the job of getting individuals to your website, the next step is to turn them into leads. Make sure you have relevant conversion opportunities—landing pages, forms and CTAs—ready and visible. To determine conversion rates and approach on landing pages and precious material, you will also need to use different testing techniques.
With enough lead information that enables you to segment and qualify people; intelligent, segmented lists to engage target people; and lead scoring to rank fit and conduct opportunities, you'll be well on your way to offering the tailored, informed experience your potential customers want when they're looking for a product.
Get And Keep More Customers
By evaluating your willingness for inbound sales and assisting your sales representatives get more out of using HubSpot, you will be able to close more deals and maintain your clients happy along the way.
Don't take steps to hasten the process, like:
• Classifying and segmenting leads by buyer persona and target market
• Automating lifecycle stages by lead behavior and fit, and
• Notifying your sales reps based on sales-readiness criteria and behavior.
Help Your Sales Team Better Their Overall Sales Performance By:
• Developing a readily available library of sales content
• Teaching them to effectively use HubSpot CRM and Sales tools to identify, qualify and engage leads
• Encouraging the use of dashboards to monitor sales and marketing progress, goals and activity metrics
• Encouraging documentation of activities using Notes, Emails, Calls, Meetings and Tasks tracking tools
• Providing training to continuously improve results and
• Giving the team access to each other's dashboards to promote transparency and SLA compliance.
Here is how an improved HubSpot ROI can help you!
Case Study
Optimizing HubSpot Software
A Case Study following Uniform Market and how Hermitcrabs made judicious use of HubSpot.
The First Task
Uniform Market recruited Hermitcrabs to offer a fresh, contemporary look and feel to their website and to generate more skilled inbound traffic.
The Process That Follows
By offering continuing website updates, including conversion rate optimization, Hermitcrabs optimized the HubSpot software of Uniform Market. This makes it possible for Uniform Market to capitalize on what works in real time.
The team also introduced a content strategy for the Uniform Market website which included person-specific long-form blog posts, eBooks, webinars and guides. These components generate organic visits continuously and convert visitors into leads.
Finally, email campaigns helped further nurture qualified leads to turn over to the sales team.
The Result:
• 18% increase in website contacts
• 95% increase in leads and
• 51% increase in marketing qualified leads.

Niranjan Reddy leads Hermitcrabs, Inc, an B2B Tech Inbound Marketing agency and eCommerce Agency, Google Certified & HubSpot partner. Who specialize in helping some of the world's largest B2B enterprise tech, tech Start-ups, professional service, and pharmaceutical companies increase and nurture their sales and marketing pipelines. Hermitcrabs, core services include inbound marketing, sales enablement, account-based marketing, modern lead generation digital strategies and web development in HubSpot COS, Wordpress, Magento, and Shopify.