Posted November 21 by Niranjan Reddy
Nov 21 by Niranjan Reddy
HubSpot Account-Based Marketing Automation – Top 6 Hacks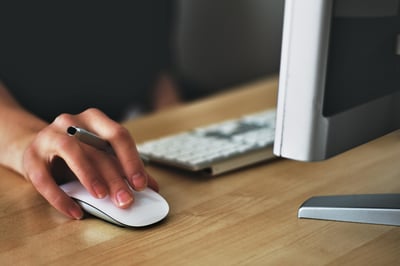 In the present competitive business world, marketing needs personalization. Only then, it will reach the right people at the appropriate time. There is no difference to this rule when it comes to account-based marketing automation. It is a technique that has been gaining popularity in recent years.
A huge part of successful account-based marketing is keeping an eye on and responding to the activity of contacts at your named accounts. Let us consider that you sell your business products in an enterprise space. Also, let us presume that you are thinking about personalizing your marketing towards particular named accounts. In this case, it is crucial that your sales team should know about the actions that people at those accounts take and when these actions take place.
In these situations, the internal notifications and workflows of HubSpot CRM can be the perfect solution. It will help with automating and keeping an eye on the named accounts and alerting the fitting salespeople to their actions.
What is Account-based Marketing Automation?
Account-based marketing shortly called ABM is an attention-based growth strategy, where sales and marketing bring together the creation of personalized purchasing experiences. This happens for a mutually-spotted set of high-value accounts.
Inbound Marketing and Account-based Marketing – The Relationship:
We are particular about combining some foods with some particular side dishes. These are the strongest partnerships that go well with each other enhancing the taste of each other. In the same way, when brought together inbound marketing and account-based marketing are powerful enough to make waves for your business. You might be wondering how this partnership work.
Account-based marketing is a highly-focused marketing strategy
Inbound marketing is more foundational. This growth and methodology permit you to attract more customers via the creation of valuable content and search engine optimization providing a delightful experience to customers.
As against going in the way of your customers and target audience, which is the case of outbound marketing, inbound marketing permits you to more organically provide your audience with the information they require when they need it in actuality.
The relationship between inbound marketing and account-based marketing is that inbound provides the basis for a strong account-based marketing strategy. It does it for efficient and highly-targeted resource allocation of high-value accounts.
Reasons to Use Inbound Marketing and Account-based Marketing Together:
Inbound marketing will help your marketing team to attract target accounts. Then, account-based marketing will quicken the flywheel. In turn, you can win and can satisfy those accounts with an excellent customer experience.
With inbound marketing, you can get a strong foundation for ABM strategies. In turn, you can do efficient and targeted resource allocation for accounts with high value.
With this combined approach, it will be possible for your business to attract a broader group of prospects. The numbers you attract will be more as compared to using one of these methods alone.
When you combine both these approaches, your content has two-for-one value. For instance, you can create a personalized case study for a particular target account that you share on your website as well.
You can implement the strategies associated with both these marketing techniques in a complementary manner with HubSpot's account-based marketing tool and other such tools available in the market.
Hacks for Account-based Marketing Automation in HubSpot:
HubSpot account-based marketing automation can bring different benefits like stronger customer retention, better sales and marketing alignment, shorter sales cycles and scalable acquisition strategy for your business. So, when you make effective use of this tool, your business can benefit even in better ways. Here are some hacks for effective usage of this tool from HubSpot:
1. Use RSS Notification:
One of the most effective and simplest ways to use marketing automation hacks in your HubSpot strategy is via RSS Notifications. However, you can use RSS Notification with a subscription only.
As and when a potential contact subscribes to your blog, HubSpot will immediately send a notification to the client for new blogs published on your website. This is an excellent technique to improve the visibility of your blog post. Further, it will help your team engage with customers by keeping them updated with your brand information. It will also show your prospective customers how much value your business gives to them.
2. Spotting Names Accounts with HubSpot:
When you go on board with your account-based marketing strategy, you will have to look for ways to spot named accounts within your database of companies. The easiest technique to do this in HubSpot is to create a custom company property. You can simply create a checkbox property as "named account". Otherwise, you can create a similar name and can mark it as checked or yes on the targeted accounts that you have already spotted.
In case, you have plans to implement a tiered ABM approach, you can consider using a dropdown menu with items like Tier 2, 3 and 1. When you do this, you can spot and divide named accounts with a single property.
3. Create Dynamic Meeting Links:
You can consider providing your contacts with a bespoke experience with the help of personalized tokens. In the present competitive business world, you know that you are not the only business in your niche targeting your contacts. Therefore, you can assume that your contacts get similar emails every day or once a week.
It means that they can easily overlook your mail. To prevent this from happening, you will have to be unique and you can achieve it only through customization. For your good, you have a workflow tool to aid you with dynamic meeting links.
4. Assign and Sync Sales Owners:
When you run ABM Campaigns, you will have to notify your sales team when their accounts engage with your website or content. When you keep them informed, they can enrich the data that they already have and can respond accordingly. To do this, the named accounts in HubSpot should be assigned to the right owner. To make sure that it happens, workflows and a rule set are required. Irrespective of your account assignment process, the workflow from HubSpot can possibly automate it with the help of either lead rotation rules or if/then branches.
In HubSpot, automation is driven more by individual contacts than companies. So, it can be very useful to turn on the settings on HubSpot to sync HubSpot owners across contacts and organizations. When you do this, you can make sure that the account owner will get notifications for any and all contacts at an account. In other words, it will ensure that no one is left behind in this process.
5. Consider Using Lead Scoring:
Some marketers refer to the Lead Scoring from HubSpot as HubSpot Scoring. The reason is that it permits them to achieve better visibility. The reason is that it is regarded as one of the effective hacks for HubSpot account-based marketing automation.
When you do this, every action that a visitor takes when at your website will help with increasing the visibility of your website. This is why many marketers pay attention to lead scoring. In the process, they pay attention to the behavior of customers. The reason is that every action made by a customer will have an associated score. This score will show whether or not marketing automation helps with sales generation.
Some marketers find HubSpot Scoring complicated, while some find it easy. The difference relies on the strategies they follow. For better results, it would be better to implement sales in the process of designing lead scoring. You can do this through a call to action or putting the visitors in a position, where they can be convinced to click.
6. New Contact Information:
Whenever a fresh contact at a named account translates on your website and shows up in your Customer Relationship Management, it is an indication that your team is doing something right. As soon as this happens, the account owner should be notified immediately. It is better to ask them to review the contact and spot the position they hold. Also, they should find out whether they are in the decision-making unit.
In HubSpot, a workflow will keep an eye for contacts. It will not look for companies that encounter the criteria. However, if you meet the beginning condition, you should do one thing. You will have to check the value of the Named Account property. You should do this on the connected company. The start of a workflow will be triggered by every fresh contact at that named account in HubSpot.
Conclusion:
HubSpot Account-based marketing automation has helped many businesses. Its effectiveness even motivates many businesses to continue using it. When you follow the hacks mentioned above in your HubSpot account-based marketing, you can reap the benefits of many other businesses.

Niranjan Reddy leads Hermitcrabs, Inc, an B2B Tech Inbound Marketing agency and eCommerce Agency, Google Certified & HubSpot partner. Who specialize in helping some of the world's largest B2B enterprise tech, tech Start-ups, professional service, and pharmaceutical companies increase and nurture their sales and marketing pipelines. Hermitcrabs, core services include inbound marketing, sales enablement, account-based marketing, modern lead generation digital strategies and web development in HubSpot COS, Wordpress, Magento, and Shopify.