Posted July 29 by Niranjan Reddy
Jul 29 by Niranjan Reddy
How to Succeed In your business With HubSpot Marketing Automation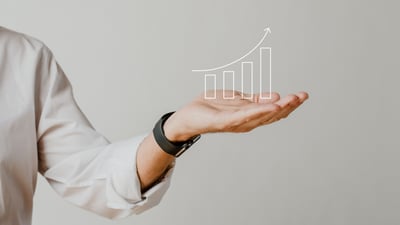 Marketing Automation denotes the marketing efforts and moves that are automated with the help of software. The things that are automated are triggered as and when a consumer subscribes to a blog, makes a purchase or fills out a form or such actions taken by consumers of a business. The marketing department in any organization can automate tasks that they do repeatedly like advertisement campaigns, social media posting and email marketing. The department can do it not only for achieving efficiency in the marketing efforts but also to make sure that prospective customers get a personalized experience. These tasks are done with ease and at a faster pace with the technology that marketing automation uses.
What Can Marketing Automation Do To Your Business?
Businesses these days face a lot of challenges. One of the biggest challenges is lead generation. Even, many businesses struggle to keep the customers engaged all through the journey. To stay ahead in the competition, businesses these days equip themselves with a lot of data. However, the problem is that they do not know how to use the data at hand. This is where HubSpot Marketing Automation can help. This process will help businesses overcome these challenges. The process does it by putting data to work by streamlining workflows. With marketing automation, your business can get the benefits listed below:
Nurturing of leads
Ensures process scalability
Helps with effective data management
Lead scoring
Customized marketing strategy
Customized marketing strategy
Accurate reporting
Increase rate of conversion
Sales and marketing alignment
Efficiency
In short, marketing automation is one of the best ways that any business can follow for creating an advertising program that will grow with the business. Even, this automation will help with aligning other departments like customer service and sales.
Know About HubSpot Marketing Automation:
When talking about marketing automation, different tools are available these days in the market. So, you might wonder how HubSpot stands out. You can consider HubSpot as a central hub. The reason is that it offers a wide range of tools for automating marketing such that your business can establish connections that last longer with your existing customers and also new leads.
You will be surprised to know that HubSpot associates every business-related operation under a single roof. Particularly, businesses that are niche-based are benefiting a lot from the marketing automation software offered by HubSpot. It is known for its effectiveness in streamlining your marketing activities irrespective of the nature of your business. This inbound marketing software will help your business generate attractive prospective leads. It will not stop with attracting leads but will help with converting them into valuable customers. With this software, you can create marketing content that appeals to your prospective customers. Further, you will get the chance to expand the visibility of your business even though many competitor businesses exist in your domain.
HubSpot Marketing Automation Tool will help you right from content management, tracking of activities of users, sending follow-up emails and whatnot. In simple terms, this software will travel with your marketing team to help your business and its products and services get the visibility they aim at. All these activities can be carried out with a single tool called HubSpot Marketing Automation Software.
7 Ways To Use HubSpot Automation:
As you intend to use HubSpot Marketing Automation, here are the 7 different techniques you can follow so that you can ensure your business success:
1. To Automate Email Marketing:
When you use email marketing automation, you can get different types of services like those mentioned below:
You can use the software for triggering emails on the basis of actions like abandoned basket notifications, webinar sign-up confirmations, etc.
Rely on email drip workflows that will help with sending emails at intervals that you decide.
Deliver the requested information or content after filling out a form.
A/B Testing content
Customizing every email that your business sends to customers.
Automatically sending the content with the best performance levels.
Classifying groups on the basis of data and simultaneously sending a particular email to a particular group that will find the email content useful.
The best way to begin with email marketing automation is to see the automation capabilities that your email marketing platform offers. Once you have an idea of the capabilities, you can use them effectively for executing your strategy. Most of the popular email marketing tools out there come with built-in automation functionality. If you are yet to choose a tool for emailing, it is better to go for an option with sufficient automation functionality to meet your business needs.
2. For External Marketing Automation:
When it comes to marketing automation for any business, it can be divided into two. They are external automation and internal automation. Here, external automation involves automatic marketing efforts that face customers. With External marketing automation, you can send away automated SMS messages to your prospective customers. In the same way, republishing or scheduling social media posts is something you can do when it comes to the automation of external marketing messages. You can also automate to unlock new content on your business website at regular time frames. With these efforts supported by HubSpot, you can stay assured that you continue to grab their attention of your prospective customers. Unless your prospective customers are irritated with frequent messages, you are sure to grab the attention. Even, these strategies will help with registering the name of your business in the minds of prospective customers. As and when they are in need of a service or product that your business deal with, they will get the name of your company in mind. This is why external marketing automation is one of the marketing automation techniques from HubSpot that will help your business hit the minds of prospective customers.
3. Internal Marketing Automation:
As mentioned earlier, internal marketing automation is one of the kinds of marketing automation techniques. Internal marketing automation will help with streamlining the workflow within your organization. Some of the examples of Internal Marketing automation techniques that you can follow to ensure your business growth include:
Creation of a strong connection between the marketing and sales department
Lead Qualification and Scoring
Setting up a new marketing campaign or streamlining processes with multiple stages like content publishing.
Sending a message to team members if a team member takes specific actions or meets conditions.
Sending qualified leads between applications like CRM to your email marketing platform.
4. Automation of Data:
Indeed, automation is good for repetitive tasks. In turn, it will help your team get more time to focus on core activities. But, automation is helpful with effective data management in the background. No one can deny the fact that humans are competent enough in drawing insights from data and arriving at conclusions. With these conclusions, they can plan the next steps to follow. But, it is hard for us to manage the data that we use for interpreting things. The reason is that we lack accuracy in taking care of large sets of data or we lack time to do it. Otherwise, many organizations think that there is no need to manage data. But with automated management of data, you can leave the heavy lifting to the machines and can free up to take action on the insights required. Here are some ways to automate data:
Automatically fix or merge duplicate content in your database
For combined reporting in a single dashboard, data from all apps can be combined
Transferring all contact data to your CRM for a centralized database
Two-way updating of contact data. Both syncing between apps and updating with any changes made to the contact list.
Action/trigger workflows that transfer data between two apps
5. Use Marketing Hub from HubSpot:
With the help of Marketing Hub offered by HubSpot, you can do a lot. For instance, you can optimize your content for ranking, create high-quality blog posts, track the performance of your social media advertisements and you can also use the power of videos in your content to name a few. Marketing Hub will help you do more so that every marketing effort turns out to be fruitful for your business.
6. Use Social Media Marketing Automation:
Nowadays, most businesses are aware of the power of social media and they look for ways to make effective use of social media platforms to generate more leads. You might have experienced the power of time-intensive social media marketing techniques. Here, HubSpot can help you with scheduling your social media content. You can even set social media monitoring filters and can automate the process of response. Of course, it might not be as effective as interaction with real humans for your customers and followers. However, it will create a good impression about your business that you at least have a system in place to answer their queries.
7. Use CRM with Marketing Automation:
CRM stands for Customer Relationship Management and you know the value of the best customer relationship for any business. Thankfully, CRM and marketing automation can go hand-in-hand. In HubSpot, with a small change in your database, it will be possible to bring a lot of changes in the internal works. For instance, you can do many things like alerting your sales department about a new business opportunity, lead scoring, etc.

Niranjan Reddy leads Hermitcrabs, Inc, an B2B Tech Inbound Marketing agency and eCommerce Agency, Google Certified & HubSpot partner. Who specialize in helping some of the world's largest B2B enterprise tech, tech Start-ups, professional service, and pharmaceutical companies increase and nurture their sales and marketing pipelines. Hermitcrabs, core services include inbound marketing, sales enablement, account-based marketing, modern lead generation digital strategies and web development in HubSpot COS, Wordpress, Magento, and Shopify.