Posted October 27 by Niranjan Reddy
Oct 27 by Niranjan Reddy
A Detailed Guide On HubSpot Audit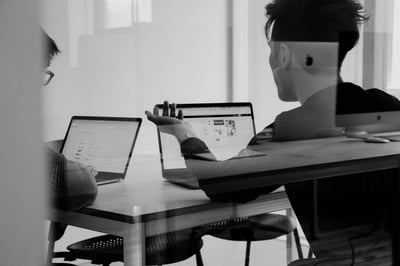 HubSpot is undoubtedly a powerful tool that permits businesses to achieve great things. But, you can get the best benefits from HubSpot only when you make the best use of it. Only when you use it completely, you can benefit from its capabilities for your business to grow in an efficient, organized and measurable manner.


What is HubSpot Audit?
A HubSpot Audit is nothing but a detailed review of every tool that you use in your HubSpot account. With this audit, you will be in a position to spot the areas to be improved and important efficiencies. When you do a HubSpot audit, you can organize and streamline your business processes. In turn, you can refine the overall performance of your business.
The Objective of HubSpot Audit:
The objective of the HubSpot audit is to:
Analyze your HubSpot Account and its usage
Evaluating whether business goals, KPIs and usage are in sync
Help you understand if important tools in HubSpot are under-used
Aid you with checking in on the logistics of your account
Help you walk away with actionable steps
When the HubSpot audit completes, you will be in a position to have an actionable list to optimize the performance of your HubSpot account. But, the results from the audit can provide you with tasks to complete. Some of these tasks can be time-consuming, while some might be quick fixes. Only when you do the suggested things, you will be in a position to make the best use of the tools from HubSpot.
Who Needs HubSpot Audit and Why You Need it?
Everyone using HubSpot will benefit from HubSpot Audit for sure. So, you now know who needs it. But, you might be wondering why you need HubSpot Audit.
Even though everyone using HubSpot needs HubSpot Audit, some situations make it more compulsory than others. For instance, in case, your organization experiences any of the following situations, you would probably want to move an audit to the first position in your to-do-list:
When you are new to HubSpot
You are missing marketing and sales opportunities then and there
When your business faces issues with organizing systems, documents and files.
You have introduced new members to your service, marketing and/or sales teams.
When you are facing technical issues and cannot find a solution
So, now, you know who should perform HubSpot Audit and when. But, why should I do it will be your question. The thing to remember here is that an unorganized HubSpot account can create a mess in your service, marketing or sales process. You will begin to face issues like duplicating information, hard-to-spot file and undependable data. These things can happen in HubSpot if you do not have a solid process in place to follow. In turn, there can be a huge loss of resources and most importantly the precious time of your business. It can even lead to a loss of leads. You do not want these things to happen in your business, isn't it? This is why HubSpot Audit becomes important for any user.
With audits, you can get to see everything out in front of you. You can get to know what you are doing well and what can be improved. You can understand what resources remain unused and how you can benefit from them in the future.
What is Part of HubSpot Audits?
On the basis of the HubSpot package you are using, the tools you use for your business varies. You will have to review and evaluate the particular HubSpot tools that you use during a HubSpot Audit. HubSpot offers a wide range of plans and each plan has varied features under the different tools of CRM, sales, marketing and service. You will have to audit the common tools within them and different packages.
CRM – Snippets, tasks, custom objects, emails, files, templates, landing pages and workflows.
Marketing Hub – Buyer personas, blogs, campaigns, forms, emails and CTAs
Sales Hub – Emails, files, snippets, tasks, templates and other custom objects.
Service Hub – Conversions, feedback, tickets, automation and knowledge base.
How to Prepare For HubSpot Audit?
You can do HubSpot Audits in different ways. You can follow different items like cleaning up HubSpot contacts and reorganizing workflows or you can also update your whole content strategy. Before you get into HubSpot Audit, you can prepare in the ways mentioned below:
Get a Clear Picture of How Much to Handle:
Spot the resources that you presently have. HubSpot audits can turn out to be granular. So, if you end up pulling a list of 10,000 tasks and you have only a couple of people to handle them, it is unrealistic. You cannot expect two people in your marketing team to complete a huge list of 10,000 tasks. But, if you have a larger team, you can get more tactical. With a lot of people, it will be possible for you to delegate tasks with particular timelines attached to them. So, you can handle all the requirements for your audits at the same time.
Align Goals and KPIs:
To ensure that your HubSpot Audit will turn out to be effective, you should bear in mind to keep connecting your assessment back to your broader Key Performance Indicators, which will aid you from falling short of what HubSpot has to offer. You can find out answers to the question of how your service department looks to take care of more tickets per rep. So, before your HubSpot Audit, it is better to make sure that goals are properly aligned.
Get Buy-in from Key Stakeholders:
You can begin this process by asking department heads about their annual or quarterly goals. In this process, you will have to ensure that there is accurate input from the leaders of every department in your organization. Only then, you can align the management, marketing, customer service, sales, and marketing operations departments with the high-level goals of the business.
How to Performance HubSpot Audit?
In case you are planning to audit the HubSpot marketing software, you should do the following for conducting the audit:
Make sure that all data are properly entered into the marketing software
Get a deeper look into the data to find whether there is a hike in visitors to your website on specific days or specific weeks.
Spot the gaps
Create a plan for improving the outcomes
When you follow these four steps, you will be in a position to narrow down, where your gaps are and areas where improvement is possible. This then aids you to set yourself up for success in developing your action plan as a solution to these gaps and grow the first half of your funnel.
Sales Hub Auditing:
When you audit the HubSpot Sales hub, you can follow the steps given below:
Review the deals pipeline
Assess performance in a sequence
Audit activities related to sales
Look at the line items and products if applicable
Clean up task queues by completing the tasks
Service Hub Auditing:
To audit the Service Hub of HubSpot the steps you will have to follow are listed below:
Audit the pipeline of tickets
Get to the knowledge-base engagement for review
Audit surveys
Conclusion:
HubSpot auditing is undoubtedly a good move. You know that regular auditing of your financial records will help you find the revenue that your business has earned in a given financial year. In the same way, with a HubSpot audit, you can get to know how effectively your sales, marketing, service and customer relationship teams have used HubSpot tools.

Niranjan Reddy leads Hermitcrabs, Inc, an B2B Tech Inbound Marketing agency and eCommerce Agency, Google Certified & HubSpot partner. Who specialize in helping some of the world's largest B2B enterprise tech, tech Start-ups, professional service, and pharmaceutical companies increase and nurture their sales and marketing pipelines. Hermitcrabs, core services include inbound marketing, sales enablement, account-based marketing, modern lead generation digital strategies and web development in HubSpot COS, Wordpress, Magento, and Shopify.