Posted February 24 by Niranjan Reddy
Feb 24 by Niranjan Reddy
What is Slack Integration and How to Connect with HubSpot?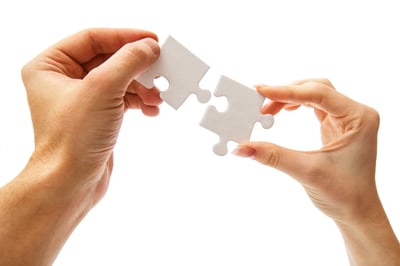 Before understanding how to integrate Slack with HubSpot, it is better to gain a basic understanding of these two effective tools for businesses.
Slack:
Slack, as you might have heard is a messaging app for businesses. It helps people with coming together to get the data they require. It brings together people to work as a single unified team. By doing this, Slack helps with bringing positive changes to the way that organizations communicate. In short, Slack will help you to work in a more inclusive, flexible and connected way.
HubSpot:
HubSpot, again, is a platform that businesses use. They use it for communicating with evangelists, leads and customers. Slack brings together employees in an organization. HubSpot helps with bringing together an organization and its customers.
HubSpot offers the best tools that can help businesses with hosting their landing pages, websites and blogs. With HubSpot, businesses can get help with creating email sequences and effective management of communications with leads and customers. Even, businesses these days use HubSpot to evaluate the success of their marketing campaigns. Many businesses are benefiting from HubSpot because they can also track the behavior of their users.
Slack Integration – An Intro:
Slack integration with HubSpot means that you can connect the Slack App to HubSpot. By integrating both these effective tools, you can manage records and can get HubSpot Notifications in Slack and Vice Versa. Before understanding how to integrate Slack and HubSpot, you should first know the integration requirements to be met:
Slack Integration Requirements:
To integrate Slack and HubSpot, you should have App Marketplace or Super Admin permissions in your HubSpot Account.
Also, you should be the administrator for the Slack workspace, where you wish to install the integration. Otherwise, you will have to get in touch with the Slack administrator to give you access.
Your HubSpot email should match your Slack user email.
Have you previously brought together Slack with your conversations inbox? If so, it will not be possible to bring together the integration once more. Also, you can connect only a single Slack Workspace to HubSpot using the integration method mentioned below:
Connect the Slack Integration:
To integrate Slack and HubSpot, follow two different methods. Here are the details about these two methods:
First Method:
Go to your HubSpot Account and click on the marketplace logo. You can find this logo in the main navigation bar. Then, you will have to tap on "app marketplace".
In the search box enter Slack integration and choose Slack from the outcomes.
In the top right, you will find an option called Connect App. When you click on this option, you will be taken to Slack in a new tab in your browser.
Take a look at the permissions it asks for and allow them accordingly.
Once you give the required permissions, you will be taken back to HubSpot. You will get a confirmative mail communication from Slack that you have set up the HubSpot Application for your Slack workspace.
Points to Remember:
When you integrate HubSpot and Slack using the first method, here are certain things to remember:
The integration will ask for permission to access private and public channel content. This permission is required for supporting live chat with the visitors of your website.
It will ask for Slack Member information. This information is required for bringing together actions in Slack to the right HubSpot user on your website.
In Slack, the HubSpot App uses reactions for providing message status context for the live chat feature in the conversations tool.
You can employ Slack Connect in the integration.
Second Method:
The second method of integrating Slack and HubSpot involves the use of Conversations Settings. Here are the steps to follow when you choose this method of integrating HubSpot and Slack:
Go to your HubSpot Account and click on the Settings Icon that you can find in the main navigation bar.
In the sidebar menu that you can find on your left-hand side, click on Inbox and then Inboxes.
Tap the dropdown menu named "Current View" and choose the "Inbox" that you wish to associate with the channel.
Under the list of associated channels, below the Slack Integration part, click Connect Slack.
It will open a dialog box, where you will have to click the "Connect to Slack" option.
On the screen that follows, click Allow option to permit HubSpot to access your Slack Account. Once this is done, you will be taken back to your Inbox Settings in HubSpot.
Do you wish to control the space in which you should get Slack Notifications to this inbox? If so, you will have to tap the dropdown menu and choose the option called "Slack Channel".
How To Map Slack and HubSpot Email Addresses?
Let us consider that your HubSpot Email account does not go in line with your Slack User Email. In this case, you will get a notification within your app. You will also get an email to Map your HubSpot Email address to your Slack mail account as and when your HubSpot account tries to send a notification to Slack. Here is how you should map your HubSpot and Slack Email addresses:
In the email you get, click the "View in HubSpot" option. Now, your HubSpot will open in a new browser window or tab. It will take you to the integrations settings tab. In this tab, you will get to see a particular notification kind that cannot be pushed to Slack.
Now, take your mouse over the warning icon that you can find following Slack in the upper right. Now, click on the option that reads "Click here to map emails" as shown in the picture below:
In the dialog box, provide your Slack Email address. Now, click on the option that reads "Verify in Slack".
When you do this, a modal will notify you to confirm your email in Slack within the next day. Click on the option called "Done" and get to slack.
In Slack, you will get an instant message. This message will be sent by the HubSpot app for confirming that you intend to map your HubSpot User Email to your Slack User Email. When you get this message, click on the "verify" option to move forward.
Now, you will be taken to the integration settings for the notification kind in HubSpot. To finish the integration click on the "done" option.
How To Disconnect the Slack Integration?
Indeed, you intended to connect Slack and HubSpot. Nevertheless, at times, you might feel like disconnecting both of these tools. In this case, you will have to follow the steps given below to disconnect them:
Go to your HubSpot Account and click on the settings icon.
On your left-hand side in the screen showing up, you will find the option called "Inbox". Under this option, click on "inboxes".
Tap on the Current View dropdown menu and choose the inbox to which Slack has been connected already.
In the Slack integration section, tap Disconnect Slack.
At times, these two tools can disconnect accidentally. To prevent this from happening, keep the "approved apps" option in Slack on. This will keep the other users from getting rid of the HubSpot from within the Slack Workspace.
What will you Get When HubSpot and Slack are Integrated?
With HubSpot and Slack Integration, you can get plenty of benefits like those mentioned below:
You can turn Slack Communications into HubSpot Tasks. With this facility, your sales representative can create a task and connect it with a deal, company or contact in HubSpot. Most importantly, he/she can do it straight within Slack.
With HubSpot and Slack Integration, you can stay connected to activities in your HubSpot CRM. You can also get notifications within Slack. Here, you will get the option to choose the notifications that you wish to get from a wide range of options available like form submissions, document views, follows, mentions and reminders.
With this integration, you will be in a position to save time using Slash Commands. Yes, with this integration you can make sure that your day gets on smoothly with some simple shortcuts. You can cut down the time taken for commands to search for and share a HubSpot CRM contact. Also, you can save time when you intend to provide feedback to the HubSpot team about Slack integration. You can save time because you can do all these things without having to get out of Slack.
With this integration, you can enhance your marketing strategy. For instance, you can get notifications in a designed Slack channel about chat communications getting in from your portal. In turn, it will be possible to improve customer service offering speed by quickening the time to respond.
You can use Slack Commands for gathering information from HubSpot
You can get HubSpot notifications as Slack Messages
It will be possible for you to add a task to HubSpot in Slack with this integration.
Conclusion:
At Hermitcrabs.io, with our expertise in HubSpot Integrations, we can make the HubSpot and Slack integration hassle-free for you. Services, marketing and sales in any business involve building relationships. But it can be hard to form these relationships when your sales or marketing reps spend their precious time completing menial tasks. HubSpot's Integration for Slack aims at saving the precious time of your representatives.

Niranjan Reddy leads Hermitcrabs, Inc, an B2B Tech Inbound Marketing agency and eCommerce Agency, Google Certified & HubSpot partner. Who specialize in helping some of the world's largest B2B enterprise tech, tech Start-ups, professional service, and pharmaceutical companies increase and nurture their sales and marketing pipelines. Hermitcrabs, core services include inbound marketing, sales enablement, account-based marketing, modern lead generation digital strategies and web development in HubSpot COS, Wordpress, Magento, and Shopify.