Posted February 27 by Niranjan Reddy
Feb 27 by Niranjan Reddy
Beginner's Guide to Website Optimization Best Practices and Strategies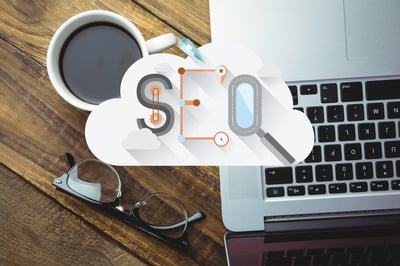 Are you new to the term website optimization? But you come across it quite often and wish to do it on your website as well. If so, you are in the right place. Let us start by understanding what website optimization means. After knowing the basics, let us throw some light on the different strategies you can follow to optimize your website.
Website Optimization – The Basics:
Website optimization is a procedure that involves the use of advanced experiments, strategies and tools for improving the performance of any website. Its purpose is to attract more traffic and improve conversions thereby growing revenue for the website owner.
When talking about website optimization, different aspects are available. Among them, search engine optimization is a key aspect. Shortly called SEO, it pays attention to different pages on your website to rank high on search engine result pages for particular keywords. SEO follows different strategies in such a way that your business prospects can find your brand easily via search engines. On-page optimization is yet another key aspect of website optimization. This technique makes sure that your prospects landing on your website gets the best experience. It even ensures that the prospects do what you expect in your portal so that they can be converted into leads.
In short, when you optimize your website, you will be in a position to tap the untapped market effectively. Above all, you can do this without paying any cost to market your portal. It will also open up the doors for more revenue gains and conversions. SEO is indeed a crucial part of website optimization. Nevertheless, it is not all about website optimization as web optimization involves carrying out other things as well. For instance, a holistic approach to website optimization brings together different disciplines to make sure that your website performs ideally. Here are some strategies followed:
CRO/Landing page optimization
Backend Web Development
Frontend UX Design
Analytics
Copywriting
SEO
Why is it Important to Optimize your Website?
You will not deny the fact that every business loves its website at the initial lunch. Nevertheless, as time passes, conversions and traffic might begin to stink. Visitors might start sending messages and even posting reviews about the frustrating experience they get from the website. As the owner of a business website, you should remember the fact that your website has the power to increase conversions, leads and traffic to your brand. Also, with your website, you can create personalized experiences that can aid your customers to convert at a quicker pace.
Your website can also help your business build trust with the target audience. It will help your brand improve awareness and will generate a better return on investment for the money you spend on marketing your website. To achieve all these things, all you need is a little website optimization. Knowing the important role played by a business website to the overall growth of the business, the importance of website optimization can be rightly comprehended, isn't it?
Best Practices and Strategies for Website Optimization:
1. Use A Content Delivery Network:
Shortly called CDN, a Content Delivery Network is nothing but a set of web servers that are distributed across different geo-locations. The CDN offers web content to end users based on their location. When your website is hosted on a single server, the requests made by all users are received by the same hardware. So, the time required to process each request increases. Above all, the load time also increases in this case, particularly when the users are located at a longer distance from the server. With CDN, any request made by any user from any location will be redirected to his/her nearest server. The outcome is that the content will be delivered at a faster pace to the user and the website will start working at a faster pace as well. Indeed, this is an expensive endeavor to optimize your website. But it is an effective strategy to bring down the load time.
2. Search Intent:
You know that with artificial intelligence and machine learning, deep learning continues to evolve. Each will carry more weight in the Core Algorithms of Google. Search engines, particularly Google aims at understanding the context of a given search query for serving results consistent with the intent of the user. This makes advanced-level keyword selection and research more crucial than ever.
Before you spend time and resources, trying to rank for a phrase, you will have to look at the portals that are presently at the top of the search engine result pages for the particular keyword or phrase related to your business.
When it comes to optimizing your website performance, the contextual relevance of a keyword should align with a search query. There will be some queries and keywords that will not be possible to rank for. For instance, when a person searches for "insurance providers in a particular city" Google will be interested in listing the names of law firms to choose from. Following this search, Google will show a series of dependable law directories as results for the search.
A single firm or an individual cannot supplant those directories. In these cases, you will have to refine your website optimization strategies considering the intent of the search.
3. Bring Down Your Website's Bounce Rate:
The bounce rate of a website is what percentage of people left your portal without visiting more than a single page. So, you can understand that the lower the bounce rate, the better. To optimize your website, you will have to work on the bounce rate of your portal. Here are certain things you can do to reduce the bounce rate in your portal:
Improve feature images in your posts
Reorder posts on category pages so that you can see the most popular ones first
For website navigation, you can try different anchor texts
For any blog post, provide links to related blog posts or popular posts on your website
Increase the speed of your portal
Keep content on your website up-to-date
Improve the readability of posts
Reduce advertisements
Interlink blog posts
Improving the bounce rate will also help with improving search engine rankings for your portal.
4. Use Customer Feedback to Improve your Site:
With customer feedback, you can share ideas and information on improving not only services and products but also overall branding. This is also an excellent technique to understand user experience and spot the features to get rid of or retain.
When you get customer feedback, it will help you create content that is more customer oriented. Not only content it will also help you improve services and products to customers. When a business becomes customer-centric, it will become 60% more profitable. The information you get in the form of customer feedback also aids with brand loyalty. Some of the popular methods to get customer feedback include:
Permit Reviews: It is better to encompass customer reviews on your portal so that users can offer feedback straight on a particular service or product page.
Newsletter: You can use email marketing to contact subscribers to get their feedback. This technique should also encompass a discount or gift as an incentive for the feedback that customers provide.
On-Site Surveys: With this option, you can get the most recent feedback by inserting a form with the help of pop-ups, plugins and widgets.
Net Promoter Score: You can get customer feedback with the help of scales like a one-to-ten rating system. You can modify the possible answers based on the information you require.
Prepare a set of questions related to the needs of your business. Make sure that these questions are adjusted based on the platform you use. Some of the common questions you can ask visitors or customers include:
What feature do you feel missing in my portal?
How will you compare your expectations and experience?
Do you face trouble finding anything?
How did you hear about us?
5. Analyze your Site Data:
A single piece of data might not show an effect. However, when you gather lots of data, you will instigate notice patterns. When some people visit your portal and fail to click on your CTA that might not be an issue. Nevertheless, if a high percentage of users visit your portal and fail to click on your CTA, it is an indication that you will have to make some changes.
Google traffic data and user habit reports will help you in obtaining a clear image. With user habits, you will get to see how users behave when visiting your portal. With Google Search Console, you can track key metrics like the number of sessions, bounce rate and unique sessions.
When using Google Analytics, ensure that you check out behavior reports like exit pages and behavior flows. From these things, you will get to see how people get into your funnel and which pages cause visitors to leave as against continuing or converting.
Conclusion:
Learning to optimize your portal is a crucial part of your Search Engine Optimization Journey. If you do not have a rightly optimized website, it will be hard for Google algorithm might find it hard to understand your site and you will transpire having a tough time ranking for the search phrases you want. With the top 5 tips above, you can optimize your website and can improve its search engine ranking.

Niranjan Reddy leads Hermitcrabs, Inc, an B2B Tech Inbound Marketing agency and eCommerce Agency, Google Certified & HubSpot partner. Who specialize in helping some of the world's largest B2B enterprise tech, tech Start-ups, professional service, and pharmaceutical companies increase and nurture their sales and marketing pipelines. Hermitcrabs, core services include inbound marketing, sales enablement, account-based marketing, modern lead generation digital strategies and web development in HubSpot COS, Wordpress, Magento, and Shopify.