Posted October 03 by Niranjan Reddy
Oct 03 by Niranjan Reddy
Best Tips For Email Marketing That Actually Drive The Results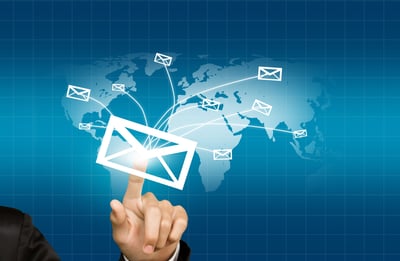 The question which often arises is: How to get the best results out of email marketing? The traditional advertising methods no longer evoke the response they used to some years back. This is because people do not have time or are unwilling to read all the information that comes to them from every direction. They don't want to spend their time going through the pile of information that gets accumulated in their inboxes every day. So, the question asked earlier assumes significance. So, you have only two options left with you. The first one is that you make your email louder and fancier to be noticed through the clutter of emails. The second option is to adopt a new method so that you can reach your prospects in a personalized manner. And the best way to do so is email marketing since it brings you in direct contact with your prospect. This increases the possibility of making a close and long-term relationship with the prospect.
As every business is unique in its own way, you would want to bring that uniqueness to the fore when initially contacting a prospect to make him interested in you. Email marketing allows you to be creative in drafting the message you want to send to the prospect and put a sense of urgency in the prospect when he knows that he is dealing with a real person. This may give you some results, but ultimately, you have to devise a strong strategy and follow some practices to get the best results out of your email marketing campaign. In this article, we will discuss some of the best email marketing practices that actually drive results. These are tried and tested tips for getting better results from email marketing that make your marketing emails stand out in the crowded inbox of your prospect. Let us have a look at them.
Effective Email Marketing Strategies:
Don't use 'No-reply' in the sender's email address:
This is the first thing to be kept in mind while using email marketing. A mail with a mailing address "no-reply@xyz.com" immediately pushes the receiver of your mail away from you. The mail with a no-reply email address looks like having been sent by a bot and loses its personal touch. Also, this takes away the option of replying back from your prospects even if some of them want to reply to your mail. Instead, let your emails go with first names like "sonia@xyz.com". This will build confidence in the prospects and more of them may open the email and care to respond. And who knows how many of them may convert.
Use a catchy sender name:
The first thing a receiver of your mail will notice is the sender's name. Curiosity starts building from there itself. Moreover, a catchy or memorable sender name gives your first impression to your prospect and if it is not good enough to catch his attention, it may prove to be the last one. Your email needs to pop out from the clutter of other emails and catch your prospect's attention. It is also important for building trust. The prospect or the customer must feel different about the email. Building trust is one of the most important aspects of email marketing and using a memorable sender name is the first step toward it. So, make sure that the sender name you use for your marketing emails is memorable and can be easily recognized. The trick is that your prospects must connect with your sender name so that they can easily identify the name every time they receive an email from your side.
Optimize email preview text:
Try to get as much as possible out of your email's preview text and it can give you wonderful results. The preview text is an excerpt of the body of your email that is normally shown next to the subject line of the email. Usually, when you subscribe to some information, you see a line at the top of the email, "email not displaying correctly? Click here." Keeping this helpful warning in the preview of your email can considerably affect your email's open rate. It not only conveys a negative message that your email might not work but also does not provide any insight into the content and purpose of the email. On the contrary, if you include attractive text as a preheader, it will at once boost the chances of your email being opened. In fact, a report says that using an enticing preheader in your campaign email can increase the open rate by as much as 22%. This will help you in getting the immediate attention of the readers and make it appealing for them to open your email. Your preview text should amplify what your email is about which would encourage the recipients to open the email.
Subject your email campaigns to A/B Test:
It is always important to create emails that are effective and have the power to attract people. And the way to find what works the best is through testing. And the most effective way of email testing is A/B testing. An A/B test is a very simple process. You just create two different versions of the same mail. Split your contacts or prospects into two parts and send the two different versions of the email to them. You can use different preview text, subject lines, email body (contact or images), CTAs, or length of the email. You may choose to check any of the above and then analyze the response. For example, if you are testing different subject lines, you will analyze the open rates. Similarly, when you test different email content, you analyze the click rate. You can keep repeating this test for a period of time with different combinations and analyze the results to find out what works best. And then after testing for a while, you arrive at the winning combination of preview text, subject line, and the content of the email campaign.
Choose and establish the correct email frequency:
This is one of the important email marketing practices. Bombarding your prospect or customer with emails is not going to serve much purpose. You have to establish an appropriate frequency of contacting the people. By picking up the right frequency, you can avoid your emails going to the trash folder thus boosting your email deliverability. However, establishing the right email frequency is not an easy task. The goal here has to be to maximize conversions and minimize unsubscribing while keeping the spam complaints under check. You can set your email frequency in such a way that you can build hype for your next email campaign so that people look forward to receiving emails from you. So, establishing the right emailing frequency is crucial. While undermailing might reduce opportunities and presence in the subscriber's inbox, over mailing may result in more subscribers opting out of subscriptions, less engagement, and more spam complaints. There can't be a standard as to how many times a week you should send emails. It all depends on your market and your product.
Keep clear Calls To Action (CTAs):
A successful email marketing campaign is one that compels the subscribers to take action. But sometimes they may not do so automatically. You might need to push them into taking action. The point is that once the subscribers have opened the email, they must know what further action they should take. If you give them a lot of options, they may make a wrong decision or can even get confused. But with fewer choices, you can get more attention, and the likelihood of your subscriber taking the right decision increases. So, your email should clearly state what action the subscriber is expected to take like registering for a webinar or ordering an ebook, or anything else. And for this, your CTA design should effortlessly mix with your email design. Your readers must explicitly know what they are supposed to do next. For this, you can use buttons or simple text. These buttons should be easily accessible. CTAs design also plays an important part and makes sure people can use them on mobiles also. Most importantly, the CTAs should be above the fold which means this information should be visible before the subscriber scrolls down. Otherwise, many subscribers may miss this information as they may not completely scroll down.
Segment the email marketing list:
All people on your mailing list may not have the same needs. Different people have different requirements so it is not advisable to send the same mail to all people. It may work for a time but ultimately you may not be able to get the optimum results. If you want that your customers should get the message according to their needs and preferences, you must create different groups of people with common interests. It may be based on their past behavior, location, or purchases made earlier. Segmenting your email list is not very difficult. You can start segmenting them as soon as you receive their email addresses. When a customer fills up a form and subscribes to your emails, you have enough information about them like their gender, location, their buying behavior, preferences, etc. You can easily put them in the appropriate segment. This segmentation can be automated on the basis of these criteria so that you don't have to update it manually every time. Once you properly segment your audience, you will be able to send customized and personalized emails to them that echo their needs and preferences. This is an effective strategy to boost your chances of getting responses from your customers.
Optimize the landing pages:
These days customers don't have much time to spend on reading and finding the relevant material from an email. They want to see what they need quickly when they click on the call to action button in an email. This makes it important that they are smoothly taken to the landing pages from your email. Therefore, your landing page should reflect the headline and content of your email. When your landing page matches your email content, it provides a better user experience and builds trust. It is equally important that the look and feel of your landing page match your email. Make sure to use tracking tools that will help you in analyzing which emails and landing pages have performed best so that you can make a robust strategy for sending emails. So, creating a landing page that echoes the content of your email goes a long way in propelling the responses.
Create Drip campaigns:
Automation gives a lot of power to email marketers these days. And drip campaign is a smart way to automate small or time-consuming tasks while nurturing your customers at the same time. With a carefully crafted drip campaign, you can persuade your customers to act without spamming them. Sending a series of emails to your subscribers on the basis of certain behavioral traits is called a drip campaign. These behavioral traits trigger the series of emails. These emails could be welcome emails, reminder emails, abandoned cart emails, or updates. For example, you can set up a series of welcome emails offering different incentives to compel customers to come on board. Such targeted drip campaigns keep the customers interested and help in forming a relationship with them. Moreover, this promotes your brand and boosts your image.
Regularly clean your email list:
It is not necessary that all those who have subscribed to your mailing list will engage with you. They may be on your mailing list but might never open your email. It is always heartening to see your mailing list swell with numbers but it is no good if many of them don't take any action. You might not be making optimum use of your resources if your mailing list continues to have such people in it. Moreover, if too many of your emails bounce because of invalid email addresses, your email campaign is bound to get hurt. When some of the subscribers in your mailing list do not engage, it affects your open rate too. So, keeping them on the mailing list is not a good idea although sending emails to more and more people is always tempting. Having such people on the mailing list reduces the impact of your email campaign. So, it becomes imperative that you regularly analyze and clean up your mailing list. The first thing you should do is remove the invalid email addresses that negatively affect your bounce rate. Next, you can remove those who have not engaged for a considerable period of time as they might not be interested in hearing from you. Keeping your email list clean will make your email campaign look more effective and will give you an accurate reflection of the results.
We have given some very important email marketing tips in this article which, we are sure, can actually give you the best results. Email marketing is still a very impactful way of reaching your target customers and generating revenue. The best part of email marketing is the low cost it has and the strong relationships and bonds it helps in developing with your customers. All you have to do is to make use of the best practices and tips described above and you will see your email marketing giving you great results and satisfaction.

Niranjan Reddy leads Hermitcrabs, Inc, an B2B Tech Inbound Marketing agency and eCommerce Agency, Google Certified & HubSpot partner. Who specialize in helping some of the world's largest B2B enterprise tech, tech Start-ups, professional service, and pharmaceutical companies increase and nurture their sales and marketing pipelines. Hermitcrabs, core services include inbound marketing, sales enablement, account-based marketing, modern lead generation digital strategies and web development in HubSpot COS, Wordpress, Magento, and Shopify.