Posted October 31 by Niranjan Reddy
Oct 31 by Niranjan Reddy
Leverage the Potential of Hubspot Emails with the Best Email Consulting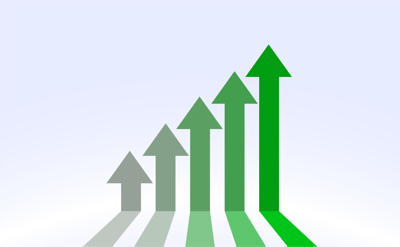 Emails are still considered one of the best methods to provide information to and connect with your customers. Hubspot's email hosting and email marketing tools are a powerful way of giving individual attention to every customer or prospect. And Hermitcrabs offers you high-level consultancy to reap the maximum benefits of these tools.
What are the benefits of Hubspot email tools?
Hubspot has a powerful CRM, and its email hosting tools are built on it. This helps you in individually targeting your customers. You can categorize your customers on the basis of their lifecycle stage with the help of existing CRM data.
With Hubspot's drag-and-drop email editor, you can quickly create beautiful and personalized emails. Let your team not spend too much time designing emails. You can make use of a template or can customize your email design on Hubspot.
All the relevant data about the customers like past purchases, their location, and interests are stored in the Hubspot CRM. You can easily categorize your emailing lists on the basis of these factors. This will help you in sending relevant emails to the right customer at the right time.
With Hubspot's personalization tokens, you can send personalized emails to each of your customers making them feel important.
You can easily link the results of your emails with any marketing analytics. This way you can get detailed reports about the performance of your emails and how effective they are. You can also analyze how many leads they are bringing in and how many prospects are getting converted. Your team only needs to learn how to use this feature.
You would like your marketing emails to be designed in such a way that they stick out in the crowded inboxes of your customers. Hubspot's email marketing tools have everything you need to create an attractive and impactful email marketing campaign. All you need is to have a complete understanding of it. Then you can design and send relevant professional emails
How can we help you with your Hubspot email tools?
Hermitcrabs is a Hubspot partner, so we have better access to their tools and we are better equipped to provide training and support. Our professional consultants help you in designing creative and attractive email campaigns.
We can get you more open and click rates by customizing and personalizing emails for each individual customer.
Scheduling is very important in any campaign. We ensure that your emails are scheduled in such a way that they appear in your customers' inboxes at the most opportune and suitable time irrespective of the time zone they are in.
We will show how you can use A/B tests and analytics to get the maximum results from your email campaigns by analyzing things like which is your most popular content, which is the most liked subject line, etc. And then, based on this analysis, we assist in creating new email campaigns.
Why Hermitcrabs Hubspot email consultants?
We, at Hermitcrabs, have a vast experience in Hubspot. We can help you with all the emails related issues in one place. You can use our email consultancy for everything from Hubspot email hosting to Hubspot email marketing to Hubspot email integration. This means you have a complete package.
Whether you want to send emails from your personal email account or from Hubspot CRM, it is your choice, we are there to make it easy for you either way
We have given great digital experience to our clients over the years and have provided them highest-level services
We have worked with both startups and large enterprises and given them visible results thus earning a lot of goodwill in the process
Having been in the consulting business for years now, we understand the pulse of the market. We understand the pulse of the market. Hiring Hermitcrabs as Hubspot email consultants will bring with it the Hubspot expertise that will go a long way in designing your email campaigns which will be as per the prevailing market trends and the customer needs.

Niranjan Reddy leads Hermitcrabs, Inc, an B2B Tech Inbound Marketing agency and eCommerce Agency, Google Certified & HubSpot partner. Who specialize in helping some of the world's largest B2B enterprise tech, tech Start-ups, professional service, and pharmaceutical companies increase and nurture their sales and marketing pipelines. Hermitcrabs, core services include inbound marketing, sales enablement, account-based marketing, modern lead generation digital strategies and web development in HubSpot COS, Wordpress, Magento, and Shopify.