Posted March 13 by Junaid Ali Qureshi
Mar 13 by Junaid Ali Qureshi
How Can Email Marketing Automation Affect Your Business?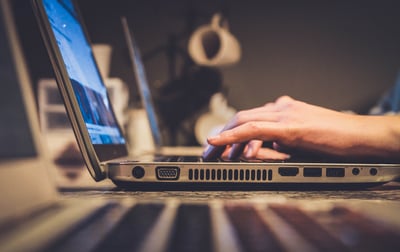 Marketing automation is a powerful software that aims to automate marketing processes to make sending emails faster. Imagine if you have to send a mail to 20,000 people individually? That's really stressful and hazardous to your health. There are various software's that can help you send targeted emails to customers and are free like Mailchip, MailJet and HubSpot amongst others, ecommerce development companies, seo agencies and some top firms use this medium because they know this is the fastest way to send mails to a large database without sending a general blast that may be irrelevant to some people and can be a turn off leading them to unsubscribe from your email list.
Email marketing is one of the best method to reach out to your target audience, build a relationship and tell them about your existing products and services, the new ones and how you intend to make your services better. This makes your business more authentic and you target audience more aware of your business ethics.
In this article, we will be looking at 4 ways email marketing automation can affect your business and they are:
Builds customer relationship
Increases transaction
Saves time
Loyalty program
1. Builds Customer Relationship
When you build a relationship with your customer, it brings about trust, a sense of care and they will want to come back and even spread the word. Imagine responding to a potential customer that has no idea about what you do and you let them know and they purchase, they will definitely spread the word or sending a mail to a new customer telling them "thank you for your patronage", this can go a long way, when you show personal care to your audience, it builds a lasting relationship and email marketing automation can make this more effective.
2. Increases Transaction
Marketing emails with personalized subject line have a 26% higher open rate than those that don't and can have a transaction rate that is six times higher than those with generic messages which is why tailoring emails to participants are helpful. People generally respond to people that call them by their name, same as emails. People will respond or have a look at the mail when the contents are personalized and there are some email marketing automations that let you include personalized fields (like first name and company name).
3. Saves Time
Email Marketing Automation saves time and let you be more productive in the business. After you build the automation it unfolds by itself and you can spend your time on other things, all you need to do is monitor your campaign, analyze and review the reports to see the emails that bring the desired result and don't forget to optimize your email in order to get a larger audience.
4. Loyalty program
Who doesn't love freebies? It is wise for a business to give out free gifts once in a while and automated solutions can register customer loyalty information and send real-time, customized deals and incentives to them. Loyalty programs can also help reduce customer churn, create advocates, and grow a true culture of retention which can affect the business positively when it can retain existing customers.

Junaid Ali Qureshi is a digital marketing specialist who has helped several businesses gain traffic, outperform competition and generate profitable leads. His current ventures include Progostech, Magentodevelopers.online.eLabelz, Smart Leads.ae, Progos Tech and eCig.