Posted August 29 by Niranjan Reddy
Aug 29 by Niranjan Reddy
Why Consider Hubspot As a Content Marketing Platform?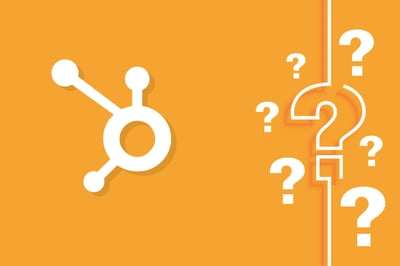 Inbound marketing is a concept that was established by the founders of HubSpot. Now, for many successful digital marketers, this concept has turned out to be the most helpful tool. If you are new to this term, it is nothing but a technique that will help you not only with attracting but also engaging customers to the products and services that your business offers. You can do this using email marketing, branding, search engine optimization, social media marketing and content marketing that are part of Inbound Marketing. If you are into digital marketing, you might have come across the adage "Content is the King". Even though many digital marketers believe in this formula, many feel that it is outdated and this rule does not apply now. In reality, anything that you do in digital marketing needs content. So, even in the present age, content marketing is highly important. Even, you can say that it is the key to the success of digital marketing.
Content Marketing is Not Just About Content Creation:
Do you feel that content marketing involves creating impressive content alone? If so, your perception is not right. It is more than just content. It is a process that encompasses different steps like planning, creation, distribution, sharing and publishing of the content to reach the target audience. When done rightly, content marketing can help with the creation of awareness of your brand. Even, it might help with engaging your target audience so that they can be converted into sales opportunities. You can consider content like electricity. The reason is that it passes through different channels of digital marketing to provide it with the power it needs. To get the best results from the content marketing strategies you implement, you should have a trustworthy platform that will help you with the automation of your efforts as much as possible. Then, you should be able to track outcomes. With many content marketing platforms available these days, HubSpot has proven itself to be highly helpful for businesses to take their marketing efforts to the next level.
What Makes HubSpot Content Marketing Platform Special?
Many users of the HubSpot Content Marketing Platform have expressed that there is no other digital platform that helps them with the creation, publishing, tracking, analyzing and automation of all their content marketing moves like HubSpot. As against using this single all-in-one platform, you have other options for content marketing online as well. To do this, you will need more than 20 software tools. Together, they might help you take forward your content marketing capabilities and efforts. But, the problem is that each one of them works differently. Most of them even do not work together. Further, you cannot share information with one another. It means that you cannot have any actionable intelligence to know which tools work and which do not.
To comprehend details from these many software programs, your marketing team will have to put in a considerable amount of time and labor. Even, they will have to spend time learn how each tool works and how to use them. To relieve you and your organization's sales and marketing teams of these hindrances, the best option available is to use the all-in-one Content Marketing Platform offered by HubSpot.
Why Choose HubSpot Content Marketing Platform?
Different reasons can be pointed out by businesses that already use HubSpot to reiterate its effectiveness. Are you wondering why HubSpot Content Marketing Platform should be chosen? Here are some reasons to consider:
1. Top CRM Platform for Scaling Your Business:
Naturally, every entrepreneur looks for ways to improve their business by increasing the customer base and the resulting sales. Any business HubSpot's CRM platform can help with business scaling. The reason is that with a content marketing platform in addition to managing content, you can manage your business operations, customer service, sales and marketing in a single place. HubSpot offers different tools like Operations Hub, CMS Hub, Service Hub, Sales Hub and marketing hub for managing everything in a single place. Most importantly, HubSpot was made to meet the needs of your business without adding any hard-to-manage complexity.
2. Ease-of-use and Simplicity as Compared to Other CRM Platforms:
Through its user-friendly interface, HubSpot will let you manage different facets of your content marketing campaign. Direct from the CRM platform of HubSpot, you can manage your analytics, email marketing, social media and your website. So, you are relieved of the need of looking for additional marketing tools. If you do not have a writer in your team, you can order articles and critique writing from a dependable writing platform. Thereafter, you can optimize and post the content through the CRM interface of HubSpot. In turn, you can make sure that the content that becomes part of your website best suits the target audience and is SEO optimized as well. As a result, the reach of your website will improve.
3. Customization Options:
The attention to detail and customization that are part of inbound marketing strategy adds value to any business. To help businesses in this regard, HubSpot offers impressive customization options. For instance, Smart Call to Actions is a feature built into your website with HubSpot's Content Optimization System. The whole system is in fact built around website personalization, smart Call-to-actions and responsiveness. Above all, with HubSpot Software everything is part of the platform including your website to make things easier further.
With the help of the Content Optimization System offered by HubSpot, you will be in a position to customize the content of your website to individual visitors. Impressive, isn't it? Yes, you can do customization on certain areas like device, source, language and location or any other detail stored in your contact list. Moreover, the feedback that you can get from the Content Optimization System in the form of Smart Content Insights will help you get all the information that surrounds the visitors of your website. In turn, customization of your website content for visitors will become easier than ever before when you opt for the HubSpot Content Marketing Platform.
4. Remarkable Customer Experience:
Nowadays, the journey of customers is complex. So, providing the best customer experience is turning out to be a challenge for businesses. Of course, technology can help. But, the problem with technology is that it can hinder or help your ability to deliver an impeccable experience to customers. The reason is that when tech systems work in combination with each other, they may lead to miscommunication between teams. In turn, alignment between teams can become hard. They can also lead to a cumbersome experience for users, thereby making it hard to adopt and even to inflexible tech stack, which makes technologies hard to adapt. But, the best solution is provided by HubSpot to make sure that your customers can get a remarkable experience from your business. Here is what HubSpot can do to your Content Marketing Platform: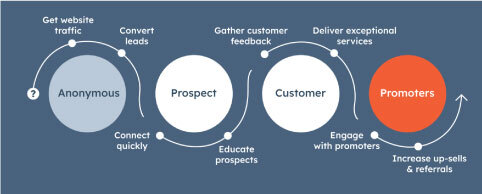 5. Offers A Wide Range of Integration Possibilities:
One of the crucial benefits of HubSpot is that it is known for its ability to integrate with other digital marketing platforms. For integration purposes, it has App Partner Program. With this program, marketers and business executives can easily employ many marketing tools at the same time if they wish to do it. With the integration possibility, you can feel confident that you need not have to abandon the present projects to shift to HubSpot and vice versa. All you can do is simply include HubSpot in your tool stack to take things forward. After doing this, you can continue to centralize all your efforts towards content marketing on HubSpot. In turn, your team can manage analytics and data with ease.
6. HubSpot Automation:
Nowadays, the marketing team in any organization will have to handle a lot of tasks. So, obviously, automating a few of them will bring a lot of time-saving benefits. In fact, as against being a convenience, automation has turned out to be a necessity these days. You cannot see HubSpot without automation as it is in the heart of HubSpot. For instance, when you take the case of Workflow, the marketing automation app of HubSpot will help you with automating many of your marketing efforts. Above all, it can make automation happen in a measurable and contextual manner. Also, with HubSpot Workflows can tap into the entire platform. In turn, the creation of items like email lists can be done on the basis of different criteria like custom lead scores, people, etc.
It instigates with setting the objective of whatever you wish to automate. So, you can start with automating a simple task like sending emails. After this, you can select to develop your contact properties and can include them in a list. Even, you can create and label the emails. Above all, with the scheduling option offered by HubSpot, you can ensure that these things happen at the right time for the benefit of your business.
Conclusion:
So, the list of reasons for considering HubSpot as your content marketing platform goes on and on. These are just a few examples of what you can expect. HubSpot, in short, will help with maximizing and simplifying your efforts toward inbound marketing. It will make your marketing life much easier while taking care of the key task of delighting your customers. In turn, it will help your business grow to new heights.

Niranjan Reddy leads Hermitcrabs, Inc, an B2B Tech Inbound Marketing agency and eCommerce Agency, Google Certified & HubSpot partner. Who specialize in helping some of the world's largest B2B enterprise tech, tech Start-ups, professional service, and pharmaceutical companies increase and nurture their sales and marketing pipelines. Hermitcrabs, core services include inbound marketing, sales enablement, account-based marketing, modern lead generation digital strategies and web development in HubSpot COS, Wordpress, Magento, and Shopify.