Posted March 20 by Niranjan Reddy
Mar 20 by Niranjan Reddy
Do's and Don'ts of Inbound Marketing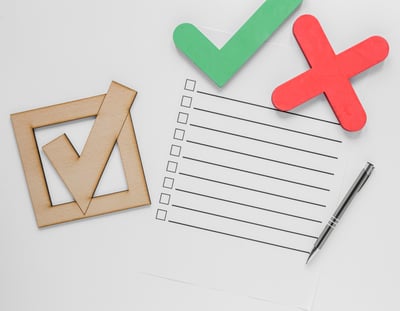 Inbound marketing is a strategy that aims to attract potential customers. This is something like other marketing techniques. However, the unique thing about inbound marketing is the way it does it. It does it by the creation and distribution of valuable content that addresses the needs and interests of customers.
To ensure that your inbound marketing strategies turn out to be fruitful, here are some do's and don'ts to remember:
Do's of Inbound Marketing:
1. Do Identify your Target Audience:
The first thing you will have to do to ensure the success of inbound marketing is to spot the audience. The audience should most probably be interested in your service or product.
The target audience refers to the group of people who are the intended recipients of the message or product you wish to sell. The target audience can be defined based on various factors. Examples include age, gender, location, interests, and behaviors. Even, other demographic and psychographic variables are examples of factors.
For example, a company selling toys may have a target audience of young children. On the other hand, a financial planning firm may have a target audience of middle-aged adults planning for retirement. A movie studio may have a target audience of teenagers and young adults for an action film, while a romantic comedy may target women in their 20s and 30s.
Identifying and understanding the target audience is crucial for effective communication and marketing. By knowing who the target audience is, you can customize your message and products to appeal to the specific needs and desires of that audience. In turn, you can achieve increased engagement, sales, and customer loyalty.
2. Do Create Valuable Content:
Content can play a crucial role in inbound marketing. Conversions play a crucial role in your overall inbound marketing. All content needs resource allocation. Marketers these days will have to create different types of content. The content can be in the form of visuals, audio or even text. The type of content you choose depends on the preferences of your audience. This can contribute to more dynamic and richer marketing efforts. These efforts are intended to offer the best possible experience in association with sales and service to customers. A couple of crucial elements of content in the present situation are value and relevance.
When you understand the target audience better, you can provide them with content that can add value to them. Most importantly, when your content solves the issues they face, they will develop an interest in your business.
3. Optimize for SEO:
One of the important things you will have to do when choosing inbound marketing is to think about SEO. You should think of search engine optimization as a task of a much bigger inbound marketing process. To get content to the eyes of the users, the initial phase of inbound marketing should rely on search engine optimization.
You will have to optimize, podcasts, social media posts, blogs and content with keywords. By doing this, you can ensure that when users search for a particular keyword, your portal shows up. You will have to follow different strategies to bring your website to the top of search engine result pages. Some of these techniques include:
Research keywords
Selection of the right keywords
Creating interesting headlines, meta descriptions, and titles
Link building with other portals with high ranks on SERPs and other posts in your own blog
Content marketing
Optimizing the SEO of your website
Creation of optimized URLs
Good search engine optimization attracts visitors. Nevertheless, SEO does not necessarily convert these leads into repeat customers and sales.
Inbound marketing will have work to convert the sale with forms that probable customers fill out. The other things that inbound marketing will use include calls-to-action and landing pages.
One of the crucial steps of inbound marketing is to make a sale. This needs lead conversion. This can happen with recurring emails and varied kinds of workflows that make the customer communicate with your business. Most importantly, they will interact in the way you wish them to.
4. Do Use Social Media:
Using social media is one of the important things you will have to do in inbound marketing. But, the thing to remember here is that social media alone will not help with conversion. Having a social media account alone is not enough. You will have to ask questions on social media and should give answers. Only when you do this you can engage customers in social media. You can get to them well and can frame your inbound marketing strategies accordingly.
When you use social media in your inbound marketing strategies, you can achieve the following:
Increased visibility:
Social media will help your business reach a wider audience and increase visibility. By creating and sharing valuable content on social media platforms, your business can attract more visitors to your website. In turn, you can improve your brand recognition.
Improved engagement:
Social media can provide your business with an opportunity to engage with your audience. Also, it will help with building relationships with them. By responding to comments, sharing user-generated content, and providing helpful information on social media, your business can build trust and loyalty with followers.
Targeted advertising:
Social media platforms offer targeted advertising options. With these options, your business can reach the ideal audience based on demographics, interests, and behaviors. This means that your business can effectively reach your target audience with relevant content and offers.
Increased website traffic:
Social media can drive traffic to your business website. This is possible by sharing links to blog posts, landing pages, and other content on social media. You can then convert this traffic into leads and sales through effective inbound marketing strategies.
Overall, social media is an important tool for businesses looking to attract and engage with their target audience through inbound marketing. By creating valuable content, engaging with your audience, and using targeted advertising, you can effectively drive traffic and generate leads and sales for your business.
5. Do Make Inbound Marketing A Priority:
Studies show that nearly 84% of small businesses are making effective use of inbound marketing. When inbound marketing is used as the priority, it can bring long-term outcomes as compared to outbound marketing techniques. Indeed, you might not get immediate results from inbound marketing. But, you will see its effects in the long run. Experts suggest that companies using inbound marketing as the key marketing technique have three times better chances for a higher return on investment. This is in comparison with the usage of outbound marketing techniques.
Don'ts of Inbound Marketing:
Knowing what you should do on inbound marketing alone is not enough. You should also know what should not be done. Only then, you can get the most out of your inbound marketing strategies.
1. Do Not Focus Solely on Self-Promotion:
Nowadays, most people do not like pop-up advertisements. So, rather than focus on marketing your products and services, you should focus on providing valuable content. When your business provides answers to their questions, the audience will feel more satisfied and engaged with your business. In turn, you can improve your follower base.
2. Do Not Use Intrusive Tactics:
Avoid using pop-ups and other intrusive tactics that can turn off potential customers. Many businesses use pop-ups and ads along with their content. But, as mentioned earlier, these things are considered intrusive by most people these days. Using these things can be distracting and many people feel frustrated with these hindrances. In turn, they can move away from your website without visiting other pages. Even if you have valuable content on other pages, they will turn out to be invaluable with intrusions.
3. Do Not Neglect Mobile Optimization:
One of the important reasons for the failure of inbound marketing strategies is not checking whether the website and its content are optimized for mobile devices. Nowadays, as you know, most people use their smartphones to access websites. So, if your website is not optimized for mobile devices, your inbound marketing strategies might not work out.
4. Do Not Ignore Analytics:
Google Analytics and other such tools can help you evaluate the effectiveness of the inbound marketing campaign. Overlooking them or not using them can contribute to the failure of your inbound marketing strategies. With these analytics, you can arrive at effective data-driven decisions.
5. Do Not Neglect Email Marketing:
Not using email marketing is yet another thing you should never do in inbound marketing. Email marketing is a crucial part of inbound marketing. You can use email marketing for nurturing your leads and keeping them engaged.
Conclusion:
When done correctly, inbound marketing can be 10 times more effective in converting leads as compared to outbound marketing. You can understand the importance and effectiveness of inbound marketing from the data given below:
Nearly 41% of marketers feel that inbound marketing brings measurable return on investment
Approximately 82% of marketers have observed positive return on investment for their inbound marketing efforts
As compared to traditional marketing, inbound marketing brings three times more leads.
Nearly 91% of consumers choose brands that are authentic in their social media posts.
So, make effective use of inbound marketing to see impressive results.

Niranjan Reddy leads Hermitcrabs, Inc, an B2B Tech Inbound Marketing agency and eCommerce Agency, Google Certified & HubSpot partner. Who specialize in helping some of the world's largest B2B enterprise tech, tech Start-ups, professional service, and pharmaceutical companies increase and nurture their sales and marketing pipelines. Hermitcrabs, core services include inbound marketing, sales enablement, account-based marketing, modern lead generation digital strategies and web development in HubSpot COS, Wordpress, Magento, and Shopify.