Posted January 25 by Niranjan Reddy
Jan 25 by Niranjan Reddy
Top 10 Examples of B2B Tech Blog Designs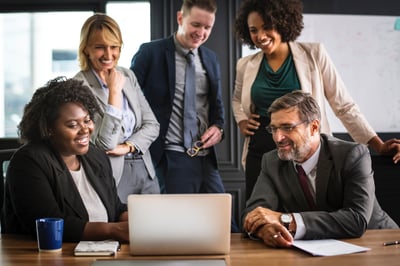 Well, just as your website homepage is like the front door to your business, your blog's design -- much like a welcome mat -- is the front door to your business blog.

If you're not attracting people visually, how will you get them to take the next steps to actually read (and, hopefully, subscribe to) your content?
Once you're done creating the quality content, you still have the challenge of presenting it in a way that clearly dictates what your blog is about. Images, text, and links need to be shown off just right -- otherwise, readers might abandon your content, if it's not showcased in a way that's appealing, easy to follow, and generates more interest.

That's why we've compiled some examples of blog homepages to get you on the right track to designing the perfect blog for your readers. Check 'em out, below.
1. Wistia
2. HubSpot
3. InvisionApp
4. Vidyard
5. Evernote
7. Canva
8. PathFactory
9. SlackHQ
10. Magenta
Don't have time to check each blog home page, check out this video:

1. Wistia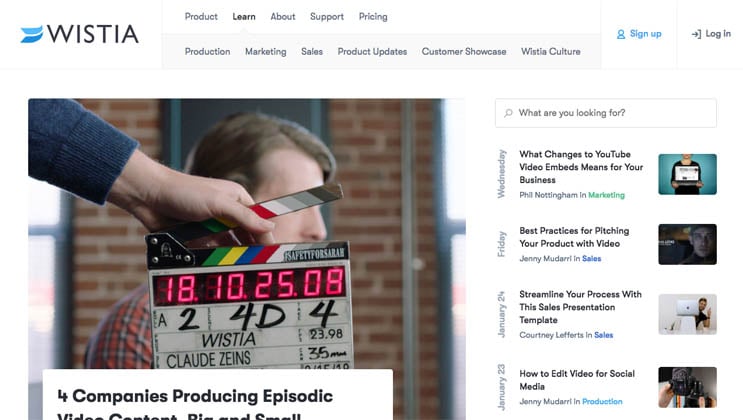 Wistia provides simple software for creating, managing, and sharing videos for business. With a customizable player, detailed analytics, and Soapbox
Wistia blog provides video marketing tips and education along with video production tips.
2. HubSpot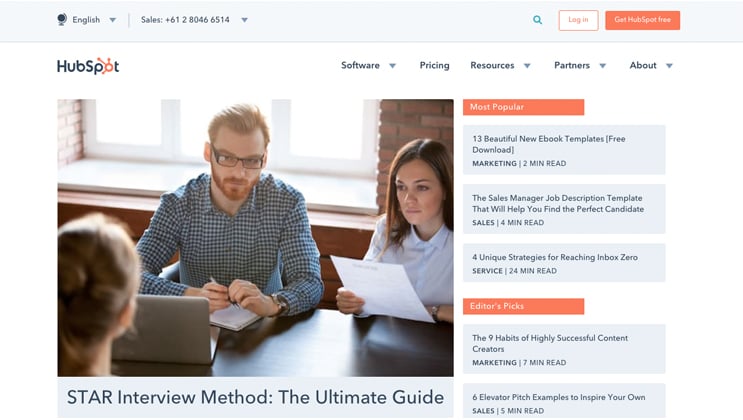 HubSpot offers a full platform of marketing, sales, customer service, and CRM software — plus the methodology, resources, and support — to help businesses grow better.
HubSpot's Blog for marketing, sales, agency, and customer success content, which has more than 400000 subscribers and attracts over 4.5 million monthly .
3. InVisionApp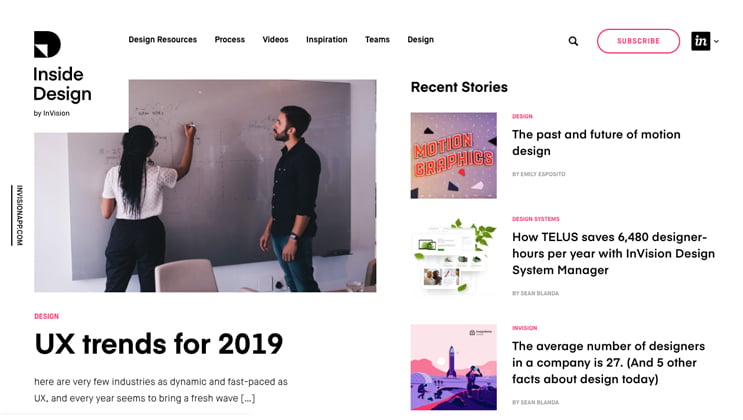 InvisionApp is the digital product design platform used to make the world's best customer experiences. InVision gives you clarity, collaboration, and control of everything you need to power your design process. It allows you to efficiently and simply create interactive mockups for your wireframes and designs.
InvisionApp recently revealed and renamed invision blog to Inside design with
Better discoverability
📖 Improved Readability
🌎 More content from different sources
🙌 More relevant, popular content and videos
🚀 A section for free design resources
4. Vidyard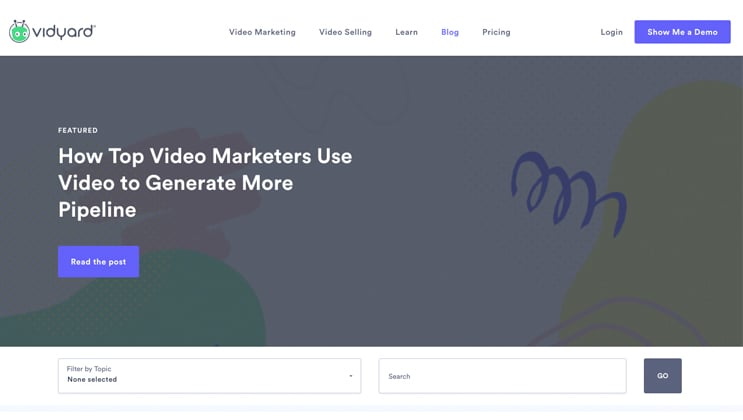 It is an online video platform for business which allows you to increase leads, accelerate your pipeline and delight your customers.
The Vidyard Blog is your one-stop destination to learn everything about the video. Leverage Vidyard blog for content on how to use videos to increase your video marketing initiatives, increase your sales with engagement and to deliver better support to your customers.
5. Evernote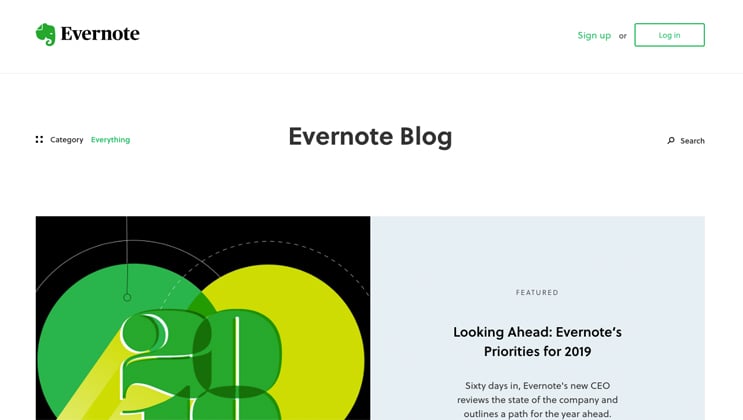 Evernote is the app that keeps your notes organized. Memos are synced so they're accessible anywhere, and searchable so you always find what you need.
Want to improve your productivity? Then Evernote blog is the best place to start.
Digital innovation continues to propel the marketing industry forward, and the pace is mind-blowing. As marketers, we rely on data, analysis, and insights to stay informed and inspired. Think with Google helps uncover the latest marketing research and digital trends with data reports and articles from Google.
7. Canva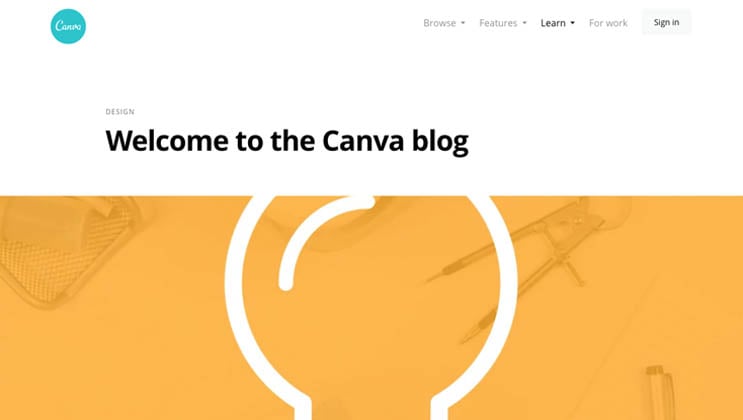 Canva is a graphic-design tool website, founded in 2012. It uses a drag-and-drop format and provides access to over a million photographs, graphics, and fonts. It is used by non-designers as well as professionals. The tools can be used for both web and print media design and graphics
Canva Blog is a great source to learn design tips and inspiration for everyone from beginners to professionals. Learn how to create powerful graphics with the free design tool.
8. PathFactory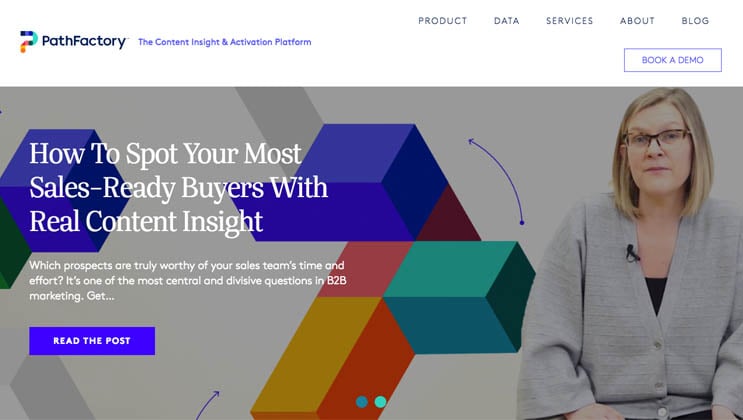 PathFactory takes all of your content and uses it to personalize the experience for every single one of your buyers. Then we tell you exactly how they engage.
9. SlackHQ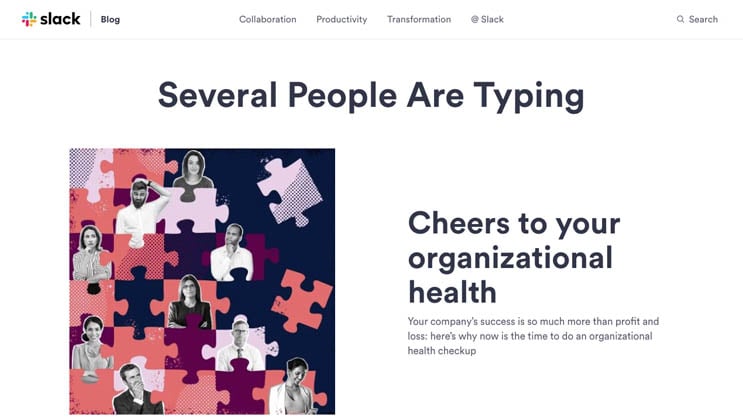 Slack isn't just the fastest-growing SaaS startup in history. It also accomplished the seemingly impossible in just five short years: Slack made work fun. Slack's tagline is "Be Less Busy," but for the first two years of Slack's development, the company was very busy.
10. Magenta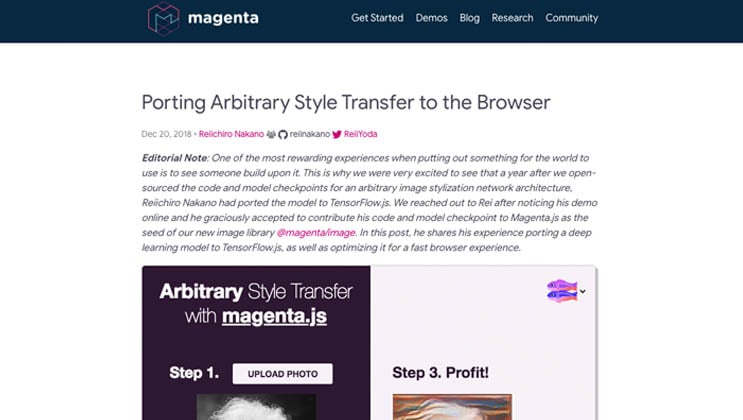 Huge launched Magenta, an digital magazine focused on technology, created by a team within the agency. Magenta is for people who think about the relationship between people, technology and design like it's their job." Magenta is leveraging Medium, the blogging platform owned by Twitter, Medium is a great option for many B2B brands. Several major publications have decided to move to or launch on Medium, most notably Slack developer blog.

Niranjan Reddy leads Hermitcrabs, Inc, an B2B Tech Inbound Marketing agency and eCommerce Agency, Google Certified & HubSpot partner. Who specialize in helping some of the world's largest B2B enterprise tech, tech Start-ups, professional service, and pharmaceutical companies increase and nurture their sales and marketing pipelines. Hermitcrabs, core services include inbound marketing, sales enablement, account-based marketing, modern lead generation digital strategies and web development in HubSpot COS, Wordpress, Magento, and Shopify.