Posted September 20 by Niranjan Reddy
Sep 20 by Niranjan Reddy
Best Hubspot Tools and Techniques to Get Success in Your Sales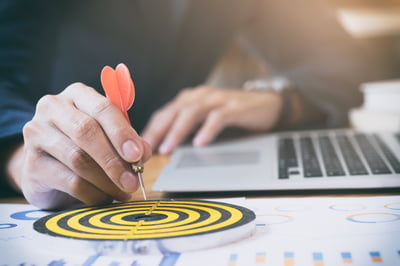 Every company needs to boost its sales but selling a product is no cakewalk. A lot of effort is required to close even one deal. So, companies are always on the lookout for the best tools available in the market and want to employ the best possible techniques in order to succeed in sales. On your part, you have started using Hubspot to grow your sales and want to get the best results out of it. But for that, you need to be fully conversant with the tools and techniques it offers so that your sales team can get the most benefit out of it and can even surpass their goals. You may be using Hubspot but you may be missing some of its features that can greatly help you in enhancing your sales. It is imperative that all the members of your sales team thoroughly understand Hubspot to get the optimum results. Here, in this article, we have compiled the best Hubspot tools and techniques to get success in your sales.
The best Hubspot tools for sales:
The Hubspot tools are designed to simplify your sales team's daily work and help them complete it with ease. With Hubspot sales tools, your sales team can smoothly manage their tasks like sending emails, making phone calls, and scheduling meetings. From sales representatives to sales managers, Hubspot has tools for everyone to plan, create, schedule, and monitor tasks and performance. Let's look at them.
Completing tasks:
With Hubspot's tasks tool, you can keep track of your to-do list for your daily tasks. Your various daily tasks like calling, and emailing can be easily created on Hubspot. When you use the tasks tool, you can set your priorities also. A pending task list is also provided via daily mail. As you complete each task, you can mark it as completed and if you need to do a follow-up, you can create follow-up tasks also. Tasks can be automated on the basis of the stage of the deal at which they are. The tasks tool of Hubspot provides you with an outline of the performance of your tasks and the activities of your contacts on an index page. This helps you in planning in a better way. The best thing is that you can use the tasks tool even on the go with the Hubspot mobile app.
Deal tracking:
The deals tool of Hubspot helps you in identifying and tracking potential opportunities. You can create a record of the deal with information like the amount and closing date of the deal and who owns the deal. With deals tracking you can see if there are any obstacles coming in the way of a deal and remove them at every stage of the deal process. You can monitor all the deals in the pipeline and keep track of their progress. You can set up a deals pipeline that helps you to envision your sales process and find out the possible hindrances. Further, it shows different stages of a deal so that your sales team knows which deal is moving toward closure. In select Hubspot plans, you have the option of setting automation. This means it will automatically create tasks as a deal moves from one stage to another thus reducing your work and helping you in planning better.
Hubspot sales emails:
This tool of Hubspot enables you to send pre-made sales emails. You can send even brand new emails. You can use the Hubspot email extension or you can use an add-in with your email inbox. You can also use this tool in Hubspot mobile app. You can send documents, links, or even pre-made snippets from this tool. You just need to connect the Hubspot sales emails extension to your personal email account and you will be able to send individual mails. If you want to share the communication, you can also add a team account. You can send emails from your personal account but the Hubspot emails extension allows you to log these emails to a contact record in Hubspot and it will inform you when the recipient opens the email.
Scheduling with calendar:
You can create scheduling pages and share them with your prospective clients whenever you need to schedule a demo or a meeting with them. They can then schedule the meeting on your Google, office 365, or Exchange calendar, whichever is connected to your Hubspot account. This also ensures that you have scheduled only one meeting at any given time. Hubspot also provides a calendar sync that can be used with your Google or outlook calendar. This way, you can directly schedule your meetings from Hubspot. When you sync Google or outlook calendar with Hubspot, you can log a meeting in your Hubspot CRM at the same time, create a calendar and send invitations to whomsoever you want to invite.
Conversations inbox:
This is another tool that helps you connect with your prospects. This centrally located tool in Hubspot enables you to communicate with your clients through emails or chats. You can view the conversation which is underway, send replies to the messages, and create tickets. Hubspot allows you to create a specific conversation inbox for your sales team. To this inbox, you can sync a team email address through which each member of the sales team can converse with the customer. You can also integrate a chat channel with the conversation inbox which enables you to create chat flows. These widgets can be added to your website so that all received messages are sent to your conversation inbox where you can reply to them. Hubspot conversation inbox also allows you to integrate Facebook live and/or form channels with it. Having connected all your communication channels with the Hubspot conversation inbox, you can send replies to your customers from any channel from a central location. Further, you can view the engagement history of the customer and get information related to it so that you are able to give relevant replies.
Hubspot tracking code:
Install the Hubspot tracking code on your website and keep track of your prospect's activities and engagement. Whenever a prospect revisits your website, you get notified. This helps your team in planning a follow-up and gearing up for it. You can customize the manner in which you want to be notified when all or some of your prospects or contacts visit your website again. The tracking code is able to track the IP address of every visitor to your site and gather the information available publicly about the person or company associated with that IP address. You can then use this information to plan your sales calls or activities. Likewise, whenever a lead visits your website, you get notified through email or alert notification. You will receive alerts for both the Hubspot and non-Hubspot hosted pages in which the Hubspot tracking code is installed. A link to that person or company's profile page is also contained in the notifications along with the history of their interactions with your company.
These are the tools that help your sales team to succeed. Apart from these tools, if Hubspot is used with certain techniques, it can help your sales team in a big way. Let's discuss these techniques also.
The best Hubspot techniques to succeed in sales
Get your sales team used to Hubspot:
The first thing your team needs to do for succeeding in sales using Hubspot is to get a hang of it. Change is always painful. And to get your team to adapt to Hubspot instead of the traditional means they have been using is not going to be an easy task. The first thing you can do is to inspire your team to use Hubspot daily, even if for a short time, to understand it. Next, you can use Hubspot dashboards in your daily sales meeting. If the deals closed by a particular salesperson are not shown on the dashboard, he or she will be encouraged to get the complete information before the meeting by going through the dashboard. Further, you can schedule and conduct regular Hubspot training sessions for your sales team. These can be interactive sessions where the sales team can put up their questions and queries regarding Hubspot. This way they would learn to make the optimum use of Hubspot to boost sales. Once the sales team gets a full understanding of the working of Hubspot and starts using it on regular basis, they will be able to derive the maximum benefit and leverage the tools provided in Hubspot.
Sales and Marketing alignment:
Aligning sales and marketing is a great way of boosting sales. When both these teams are aligned, marketing can provide the sales team with such leads that they would want to close. And we have already discussed the Hubspot tools that the sales team possesses to close a deal so they can easily convert such leads. So, when both marketing and sales teams work in tandem, this results in more deals being closed and more quickly. Hubspot makes aligning marketing and sales teams easy because its marketing and sales CRM both can work on the same platform thus making communication between the two easier and faster. Hubspot enables both teams can see how many leads have been delivered by the marketing team, and how many of them have been converted by the sales team. The sales team can see their closure rate. This brings greater transparency between the marketing and the sales teams. This transparency allows the teams to see and fill the gaps in their processes. The custom reporting tools of Hubspot also greatly help in aligning the sales and marketing teams together. So, when both teams work in alignment, sales are bound to improve.
Continuous improvement:
This is the key to success in every aspect of the business and so it is with sales. You need to provide continuous training to your sales team to improve their selling techniques and deal closure. Your sales team needs to keep pace with the fast-changing digital world and that includes ever-changing customer preferences also. So, make use of a Hubspot-certified trainer to enhance the skills of your sales team which will go a long way in increasing the productivity of your sales team. Hubspot continuously keeps making improvements, so keep your sales team up to date with the changes made by Hubspot. A well-trained sales team will always sell more than a partially trained team. Moreover, when you continuously train your sales team on Hubspot, they are able to make optimum use of it and get the best results.
The Hubspot tools and techniques that we have described here if used rightly, will greatly boost the performance of your sales team. These Hubspot tools and techniques make your sales team's life simple and easy and allow them to focus more on following up on the leads and closing the deals rather than attending lots of meetings.

Niranjan Reddy leads Hermitcrabs, Inc, an B2B Tech Inbound Marketing agency and eCommerce Agency, Google Certified & HubSpot partner. Who specialize in helping some of the world's largest B2B enterprise tech, tech Start-ups, professional service, and pharmaceutical companies increase and nurture their sales and marketing pipelines. Hermitcrabs, core services include inbound marketing, sales enablement, account-based marketing, modern lead generation digital strategies and web development in HubSpot COS, Wordpress, Magento, and Shopify.