Posted March 10 by Niranjan Reddy
Mar 10 by Niranjan Reddy
Website Redesign Checklist and Strategy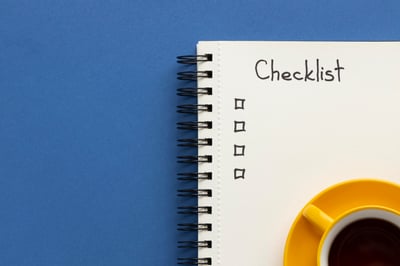 "Website redesign" is a phrase that can make even the most successful marketers tremble. But, when website redesigning is done right, it can play a major role in improving the experience that visitors can get from any website. So, this is used by many businesses as one of the most valuable techniques to improve sales. Experts call the website of any business to be the best sales representative.
Nevertheless, let us consider that you skip steps and cut corners. In this case, a website redesign can simply go off track. In turn, it will cost your business its valuable money, effort and time. As a result, the website can start doing more harm than good to your marketing objective. With appropriate research and planning, you can make your website redesigning successful. Also, in this process you should do it with a little foresight. The website redesign checklist given below will help make your job effective:
Establish a dedicated team of stakeholders:
The first website revamp checklist you will have to tick is to check whether you have assembled the right website task force. When you have a dedicated team, you can avoid having a crowd of people in your website task force. When the number of people is more, there will automatically be an ill-effect on how fast your website redesigning task moves forward.
But, when creating a website redesign task force, you should remember one thing. It is that the team should be cross-functional and diverse. It should be a small group of not more than 5 people. Also, it is better to make sure that they are from different departments in your organization. In turn, you can ensure that you get feedback from people with varied viewpoints. A good web designing task force will have the following professionals:
Designer
Developer
Content Writer
Strategist
Final decision maker
Within this team, you also will have to spot the person, who will lead the project. This person will have the concluding say when it comes to approvals and decisions within the group. Also, this person will be ultimately responsible for ensuring that the project keeps moving.
Define The Goals:
Once you have the team ready, the team should sit together to spot the goals of website redesigning. When defining the objective of the redesign, you should consider both user and business requirements. For instance, the goal of your business can be to increase online sales. From the point of view of user goals, it can be to make it easier for end-users to find products on the website. Let us consider that the user and business goals are properly aligned. In this case, you can make sure that the redesigning will meet the needs of both your business and the end-users. Here are some commonly identified business redesigning goals:
To improve present SEO rankings for crucial keywords
To improve the overall sales generated
To bring about an increase in the number of form submissions and new leads
To improve domain authority
To enhance time on site
To bring down the bounce rate
To enhance the number of visitors and visits
When you redesign a website, it is crucial to ensure that the goals are achievable, measurable and specific.
Spot What is Working and What is Not:
The key reason to redesign a portal is to improve its look, mobile-friendliness, content, features and user experience. The first website redesign checklist is that you should spot what is working and what is not. It will aid you to understand the opportunities and weaknesses of your portal. You should check your website and its analytics like Google Analytics for understanding:
Which pages do well and which are not
From where you are getting users
On which page they are landing and moving away from your portal
What you are missing on your portal
More than analyzing the elements and contents of your portal, there can also be some other factors you will have to consider. For instance, you should check whether the CMS in your portal suits your website. Also, you should check whether the web hosting is enough to host your portal. Once you identify these things, you will get a clear idea of what you wish to do or achieve by redesigning your portal.
Website Content & SEO:
SEO is one of the crucial steps for the success of a new portal. Now, it is time for developing a rock-solid content strategy as you intend to redesign your portal. You can evaluate the existing content and can perform a content audit and SEO. This will help you determine what to keep and what to improve. In the process of review, do the following:
Identify the web pages that are not optimized for Google search
Web pages without any clear call of action or pages with CTA that are not getting any hits
Identify the gaps in the structure of your portal
Spot content that is outdated and does not go with your goals
Identify broken links, errors and issues
Look for poor content that you can upgrade for better results
Content that can be improved to drive more conversions and visits
Strong content that you can use in varied formats
You can rely on tools that will help with spotting the SEO issues in your portal
You can take the case of a blog. Studies show that companies with blog posts on their website have an increase of 63% in traffic as compared to portals without a blog. When it comes to website redesign SEO checklist, content marketing can play a crucial role. It will keep your customers interested and engaged. It is better to engage in keyword research and pay attention to SEO content writing and on-page SEO.
Take Inventory of your High-Performing Content:
Indeed, website redesigning is an excellent way to improve the performance of your portal. Nevertheless, unfortunately, it can hurt your website in many ways as well. For instance, your existing website might have many high-performing content assets that you have already developed. Just because of redesigning if you lose them, there can be great damage to your marketing outcomes.
Examples of such content include high-traffic pages, most viewed or shared content, number of inbound links to individual pages and best-ranking or performing keywords and associated pages. For instance, let us consider that you get rid of a page from your portal that has gathered a lot of inbound links. When you do this, the probability of your website losing its SEO credit is more. As a result, it will turn out to be highly hard for your portal to be found on search engine result pages.
Most web designers do overlook this aspect as they are neither SEO specialists nor marketers. Do not hesitate to remind them about this. By doing this, you can help them along by auditing your portal and offering them the list of updating or maintaining crucial pages on your portal. Do not overlook this website redesign SEO checklist to maintain the ranking of your portal.
Spot your SEO Goals:
The next thing you should include in your website redesign SEO checklist is to spot your search engine optimization goals. Do you look for increasing the search engine ranking for some of your keywords by 10% this year? Are you looking for doubling the number of unique visitors per month? Are you intending to increase organic traffic to your portal than paid traffic?
When you set your SEO goals, you should follow the SMART approach. It means that the goals should be specific, measurable, achievable, relevant and most importantly time-bound.
Optimize the Mobile Version of Your Portal:
Another key thing you should include in your website redesign checklist is to make sure that your visitors to your site via their smartphones get an equally smooth experience as those browsing through their PCs. In this process, decluttering the screen and getting rid of unwanted elements should be done. In turn, you can ensure that only the most essential content stands out on mobile phones. Even, you can think about taking advantage of the mobile website's design features like animations or branded welcome screens.
Apart from providing the best user experience, the mobile-friendliness of your portal will benefit your SEO ranking as well. The reason is that Google uses mobile-first indexing when ranking portals for any keyword searched.
What is your Budget?
Another website revamp checklist is to check whether you have planned your budget for the revamp project. For this project, you will have to consider the factors listed below when evaluating your budget restrictions:
Do you need a complete SEO or content modification, logo changes, a new look with fresh images or an entirely new platform?
Is your present content reusable or an entirely new set of content is required?
What level of support is required? It can be anything like content marketing expertise, SEO, blog management, content management, layout and design
Rather than numbers, you should be particular about quality when deciding the budget for this project.
Conclusion:
Make sure to follow the checklist given above and follow the right strategies to ensure a website redesign success!

Niranjan Reddy leads Hermitcrabs, Inc, an B2B Tech Inbound Marketing agency and eCommerce Agency, Google Certified & HubSpot partner. Who specialize in helping some of the world's largest B2B enterprise tech, tech Start-ups, professional service, and pharmaceutical companies increase and nurture their sales and marketing pipelines. Hermitcrabs, core services include inbound marketing, sales enablement, account-based marketing, modern lead generation digital strategies and web development in HubSpot COS, Wordpress, Magento, and Shopify.