Posted March 30 by Niranjan Reddy
Mar 30 by Niranjan Reddy
CMS Migration Challenges and How to Avoid Them?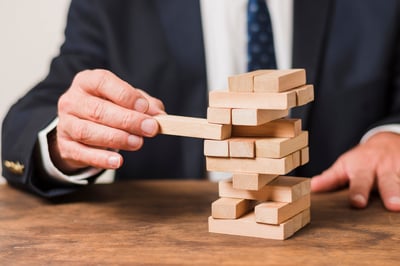 Data migration can be a challenging and daunting task. However, there are a few ways you can bring down the challenges. When talking about challenges in data migration, they can vary based on the complexity and size of your project. However, some challenges are commonly experienced. A few of them include compatibility issues between systems, time constraints for implementation and availability of skilled resources.
Data migration can be hard as it is a procedure that needs a lot of resources, effort and time. It can be hard to get the data from one CMS to another and use it in the new CMS. Nevertheless, applying some best practices when migrating can bring down downtime and can make the process efficient.
Challenges in CMS Migration and Ways to Overcome Them:
Lack of Documentation:
One of the most common challenges in CMS migration is inadequate documentation. This challenge particularly shows up when you intend to migrate data from legacy systems. Without proper documentation, it can be hard to comprehend the data and how it should be migrated. To resolve this issue, you should know CMS migration better. They might provide you with the required documentation. Otherwise, you can get help from a data migration expert, who can take care of the migration on your behalf.
Loss of Metadata:
When you migrate from one CMS to another, there is a greater chance of loss of metadata. It means that you might lose your meta description and meta title for some posts. You can run a scan to make sure that they are in suitable places. In case, you cannot find them, you can carry out a Google Search with the help of "site:URL.com" to spot the metadata before you migrate.
Otherwise, another way you can follow to resolve this issue is to depend upon the data backup to include the lost keyword-rich meta descriptions and title. Otherwise, you can import your metadata to the new portal with the help of a migration expert. You can also do some digging yourself to complete the job yourself if you have time to handle it.
Availability of Data in an Unorganized State:
When you create data from the scratch, it might have multiple versions. In general, you might face messes from duplicates of a file or document or incomplete data sets of a file or document.
To solve this issue, before you move to a new platform, you should clean this data such that it will not be disorganized or messy right from the beginning. With the help of a knowledge management system that is powered by artificial intelligence, data in this case can be deduped after you migrate for bringing down costs.
Losing Search Engine Ranks:
Another common challenge that can arise when you engage in CMS migration is that some of your web pages might lose the search engine ranks that they were enjoying earlier.
In general, after migrating, new sites do many things technically right to make sure that people can continue to find the content they depend upon. The point to remember here is that search engines are capable enough to understand that your old content is in a new home. So, to avoid ranking loss, content migration should be planned early. Otherwise, your visitors will find a 404 page not found error and not the content you have posted.
At the time of migration, it is better to gather existing URLs for every content in your website that will be migrated to the new CMS. Also, when migrating, it should be ensured that 301 HTTP Redirects are in place for each piece of migrated content. This will get users to the right place. Also, it will rightly keep the search engines informed on how to update its index with new website URLs.
Lack of Technical Knowhow:
Another common challenge faced during CMS Migration is that most organizations do not have the needed software tools for migrating to target CMS. This is among the most common migration obstacles or failures of successful moving. CMS migration is not a target-and-fire approach. It needs experienced technical knowledge and calls for testing, planning and resilience at every stage. Advanced technical skills will aid with essential migration challenges like those mentioned below:
Process issues that encompass users, communication, timing, duration, quality control and accuracy

Issues with the quality of data

Issues with system dependency that encompasses bandwidth issues, process dependencies, reports and integrated systems

File format issues that encompass duplicate files, unknown format, linked format, complex format and proprietary format.
These challenges can be effectively handled by experts in CMS migration.
Data Conversion:
Yet another challenge that comes in the way of CMS migration is the data conversion challenge. When you face this challenge, there can be issues with your existing data. It should be transformed properly to ensure compatibility with the new CMS. In your old CMS, the database might have been stored in an outdated format. Otherwise, this issue can occur when the old URL structure for your website is no longer valid. When you face these types of challenges when migrating, you might need a whole new sitemap. The creation of a new sitemap will resolve these challenges with ease.
Inadequate Data Governance:
Lack of data governance is yet another issue that organizations face when migrating CMS. This can contribute to data quality issues and even it can open up the chances of data security risks. To prevent this issue, you should have a proper data governance plan in place. You should have this plan before you start the migration process. This plan should give a clear picture of the responsibilities and roles of the data migration team. It will also outline the data security procedures and data quality standards clearly.
Slow Loading Page:
After moving to the new CMS, you might feel that the web pages in your portal are loading at a slower pace compared to what happened when you were using the old CMS. To check the speed, you should carry out a page speed check to spot pages with low traffic. Also, when checking the speed of your web pages, do the test both on the mobile version and the web version of the pages. Once you spot that some pages are loading at a slower pace than before, you can do the following to resolve the challenge:
You can get help from the tools that Google provides to spot improvements that can be done to improve the loading speed. You can search for page speed insights on Google and can implement the suggestions that Google generates for you. Here, you should be consistent and should use the same speed-testing tool to carry out the required optimization.

Check whether the caching system functions properly. With this move, you can instruct the server to save files to RAM or disk based on the configuration. As an outcome, there will be a considerable reduction in the amount of work needed by your portal to generate a page view. In turn, your web pages will load at a very faster pace. This can happen with the help of an effective caching mechanism.

Ensure that the Content Distribution Network is part of the migration and works rightly. This will considerably bring down the latency and will improve the load balancing, thereby speeding up the time it takes for loading considerably.
Insufficient Data Protection:
One of the common challenges faced during the CMS migration process is the loss of data. Data loss cannot be avoided when transferring at the organizational level. It is hard to depend on a new content straightaway when data loss happens. Loss of crucial data can be disturbing for your portal's overall performance. Nevertheless, data loss will not be an issue when you lose duplicate or junk files that are no longer required. But, even in this case, there can be a risk. The reason is that data related to businesses might contain private or confidential information. In turn, there are chances of ill effects on the daily operations of your business. So, to make sure that no loss of data happens during migration, you should make sure that data backup happens irrespective of whether you feel specific data to be unimportant or important.
Downtime Challenges:
Nearly 70% of businesses from across the world are yet to evaluate how much it might cost for their website to stay down. Studies show that many businesses experience at least six hours of downtime during CMS migration. This time can be costly, particularly if your business offers financial services or e-commerce selling. To resolve or at least reduce downtime, it is better to work with experts in CMS migration. They can plan things in such a way that the CMS migration does not waste the most crucial uptime for your business website.
Conclusion:
These are the top 10 challenges that can come up when migrating your website from one CMS to another. But these challenges are worthy to handle when you make this move to an efficient content management system like HubSpot. Moreover, you can overcome these challenges with ease when you have CMS migration experts by your side.

Niranjan Reddy leads Hermitcrabs, Inc, an B2B Tech Inbound Marketing agency and eCommerce Agency, Google Certified & HubSpot partner. Who specialize in helping some of the world's largest B2B enterprise tech, tech Start-ups, professional service, and pharmaceutical companies increase and nurture their sales and marketing pipelines. Hermitcrabs, core services include inbound marketing, sales enablement, account-based marketing, modern lead generation digital strategies and web development in HubSpot COS, Wordpress, Magento, and Shopify.