Posted August 06 by Niranjan Reddy
Aug 06 by Niranjan Reddy
8 Core Elements of a robust CRM System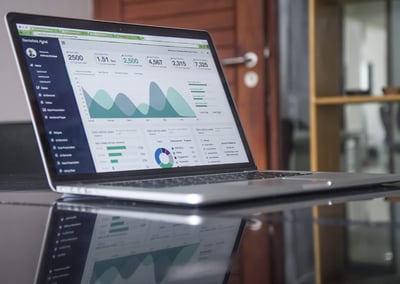 The core of marketing function is a CRM system. The organization still view CRM is a technology deployment project overlooking other aspects of CRM such as vision, strategy, customer experience, collaboration, processes, information and insight technology metrics .But according to me, CRM is a business strategy with outcomes that optimize profitability, revenue and customer satisfaction i.e., organized around customer segments, flustering customer-satisfying behaviors and implementing customer-centric processes.Few in the one in four organizations have taken the challenge of an enterprise-wide approach to CRM in which enterprises know how they want to manage customer value and loyalty.

1. Vision
Your CRM vision is the picture of what customer-centric enterprise should really look like. The definition and Scope of CRM for the organization i.e., the customers with whom they want to have the relationship, the value proposition why the organization is compelled to invest in CRM, the importance and benefits of CRM to the overall corporate strategy and the nature of customer experience to be delivered. So, the vision starts with getting agreement on what is meant by CRM, the definition, the scope what a customer is and the value to the organization.
2. Strategy
CRM Strategy has to fit in overall corporate business strategy which outlines how stakeholder value is to be delivered. It should also inform and be informed by departmental marketing and sales and customer service strategies. So the task of CRM strategy is to lay-out how the vision is achieved is the ultimate aim at the end of the day to create and maintain a customer base that's an asset to the company.
3. Customer Experience
Organisations have to justify the benefits they will receive from CRM.So they must measure the benefits they must receive rather than benefits customer receive. So employees tend to focus on the things that they can understand and influence for example technology, customer data and assets of the organization. So CRM initiatives are often inwardly focused and ironically they provide little value to customers and fail to take into account that value must be created for both sides for successful CRM. So the challenge is to really balance this the benefits for the organization with the customer benefits and to avoid being too inwardly focused. It's really foolish to pretend you understand customers without talking to them.
4. Organisational collaboration
Enterprise-wide CRM normally involves changing internal processes easy in organizational structures, compensation incentives, employee skills and their behaviors. Management must drive the necessary changes through a formal change management program. This involves not just education, communication and training employees participation and modification to incentives and compensation. In addition to optimizing CRM with enterprise, work must be done to include them.
5. Processes
Organisations often have poorly documented customer-facing processes and they often change in response to customer demand. So this means processes need to be agile, they may also be inefficient and fragmented so consequently, the organizations frequently fail to recognize that their customers are having poor experiences.
6. Customer Data
Customer data, and information that's derived from it. Its key to delivering a CRM strategy. The data must be acquired, stored, analyzed, distributed, applied throughout the enterprise and potentially to its business partners. It should happen in a timely manner. Its the basis of customer knowledge and effective cross-channel interaction. Achieving quality information requires hard work behind the scenes. Most enterprises,their CRM information capabilities are poor because they have numerous fragmented database and they lack in on-going master data management strategy. So organizations really need to determine where they will source all the different kinds of customer information from both internal as well as external systems and sources. How will they ensure that there are a strong data governance and an effective data quality framework?
Where and how will they generate the right customer insight and how they will create customer information insight the blood supply for the organization. Customer analytics is now a key battleground for differentiation through superior CRM or algorithms are becoming priced organizational assets.
7. Technology
CRM involves much more than technology. For the smallest organization the CRM initiative can be delivered without technology particularly if the process is the knowledge of customer are stored in one individual's head but for large organisations, this approach will not scale. Technology enables large organizations to behave like smallest organizations. More than 80% of CRM applications are bought rather than built. Most mid-sized businesses and even large organizations their CRM based technologies are fragmented because each department protects its autonomy. Integration is key to the CRM integration, it is also important to integrate with non-CRM applications like financial systems with supply chain management solutions, legacy tools and frequently business partner systems. More CRM applications focus on handling customer-facing processes some are analytical for tasks such as customer segmentation and predicting customer needs for cross-selling. Very few are social CRM applications that enable customers to communicate with each other or with a supplier in a collaborative manner.
8. Metrics
Organisations must set measurable CRM objectives and then monitor indicators if they need to deliver the financial business benefits. So metrics are essential for linking CRM initiatives to measurable business value and then for engaging business sponsors and stakeholders. They not only gain the level of success but they also provide the feedback mechanism for the continuous development of strategy and tactics. They act as tools for change management. They are vital for the structuring of employee incentives. CRM metrics must follow and they must measure the organization CRM strategy. There are two primary challenges in developing CRM metrics 1. Understanding the linkage points between the levels and 2.Avoiding overly complex or simplistic internal or external measures of CRM success and failure

Niranjan Reddy leads Hermitcrabs, Inc, an B2B Tech Inbound Marketing agency and eCommerce Agency, Google Certified & HubSpot partner. Who specialize in helping some of the world's largest B2B enterprise tech, tech Start-ups, professional service, and pharmaceutical companies increase and nurture their sales and marketing pipelines. Hermitcrabs, core services include inbound marketing, sales enablement, account-based marketing, modern lead generation digital strategies and web development in HubSpot COS, Wordpress, Magento, and Shopify.