Posted February 07 by Niranjan Reddy
Feb 07 by Niranjan Reddy
Sales Integrations to Supercharge Your HubSpot CRM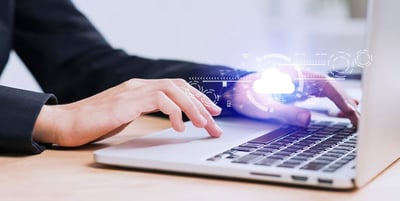 HubSpot, as you know, is a suite of effective service, sales and marketing tools. HubSpot is known for its tools to equip teams to improve the journey of buyers, drive conversations and engage new audiences. When it comes to sales teams in organizations, studies show that companies have achieved nearly 92% more deals closed after using HubSpot for a year. Immediately upon using HubSpot CRM, there will be an improvement in the workflow of teams. Also, it instantly helps with reducing data silos. HubSpot believes in and follows centralization. So, the software is one of the most integration-friendly CRMs in the market.
Sales Hub in HubSpot:
The Sales Hub from HubSpot encompasses three plans. They are a starter, professional and Enterprise plans. These are paid plans when there is also a free option. Indeed, the paid version of HubSpot Sales Hub has plenty of features as compared to the free version. But, you can get some attractive features with HubSpot Sales Hub free version as well.
Sales Integrations – An Intro:
Sales Integrations aid sales teams to integrate their prospects, techniques and tools with the help of HubSpot. Organizations will be in a position to bring together their sales, support and marketing activities in a common location. In turn, teams can refer to, analyze and access records as required. Integrations and upgrades are keys to improving the return on investment of HubSpot CRM. It aids with achieving the full potential of powerful software programs across the organization.
The HubSpot Integration is a seamless association between the third-party application and HubSpot. It means setting up the link is simple and will not cause any issues. You will be up and running just in a few minutes.
Popular Sales Integration Tools with Native Integrations for HubSpot CRM
As a person leading the sales team in your organization, it is better to be aware of a few tools with native integration with HubSpot CRM.
HubSpot Integration for Outbound Lead Generation:
When it comes to outbound lead generation, you can find tools with native integration under different categories. Examples include outbound calling, sales engagement and list-building tools.
Tools for Building Lists:
Vainu for HubSpot
LinkedIn Sales Navigator
Leadfeeder
LeadSpace
LinkPort
Tool for Sales Engagement:
Tools for Outbound Calling:
Phoneburner
Aircall
Dzinga
Acefone Extension for HubSpot
Fireflies.ai
HubSpot Integrations for Inbound Lead Generation:
Tools to Capture Leads:
Unbounce
Gravity Forms
Typeform
Tools for Inbound Calling:
Tools to Nurture Leads:
You can get insights on these tools for improving your sales. You should be in a position to choose those HubSpot integration tools that are customized to the lead generation process you follow. In turn, it will help you set up a pipeline and scale your business.
Tools For Other Purposes:
To Supercharge your HubSpot CRM concerning sales, you know the importance of communications, database sync and lead routing. For these tasks, there are some effective tools that you can rely upon. Integrating these tools with your HubSpot CRM will be beneficial in many ways. Here are some details to know:
Communication Tool
Vidyard:
When you integrate Vidyard with your HubSpot CRM, you can get the benefits listed below:
The integration will help with the conversion of viewers into leads. Also, it will let you add Call-to- actions and forms straight into your videos. It will let you track video engagement for improving sales and content follow-up. With this tool integrated with your HubSpot CRM, you can see what videos are watched by your prospects. Even, you can know the number of prospects watching the video. In turn, you can improve the video content and can give more context to your sales Follow-up. From the data you gather from your HubSpot, you can make Vidyard videos that are helpful for your target audience.
Database Sync:
SalesForce:
Does your sales department already use SalesForce? If so, you can instantly sync all information related to your contacts from the SalesForce database into HubSpot. You can do this once you establish a connection between HubSpot CRM and SalesForce. In turn, you can work with your sales representatives to get revenue reporting and strong lead intelligence. You can combine the work of your sales and marketing team. In turn, the members of both teams can access any information from either system at any given point.
Lead Routing Tool:
Distributely:
Indeed, the native lead routing capabilities of HubSpot are crucial for any Sales Team. Nevertheless, with growing expectations of customers and quotas, high-growth teams will have to improve the resources available and should leverage improving integrations for supporting scalable lead routing.
This tool has been built purposefully for HubSpot by New Breed. This tool now offers advanced and custom lead routing. It does it by seamlessly associating with the HubSpot CRM. Further, it offers similar scalable and simple automation for tickets in HubSpot. In turn, it becomes easier for support teams to scale quickly to delight customers. When you integrate this tool with your HubSpot CRM, you can get a lot of benefits for your sales. For instance, availability and capability management will become easier. In the same way, you can get other benefits like customized routing and simplified workflows.
MeetRecord:
With MeetRecord, it will be possible for your sales team to gather data from video calls. Further, they can implement training in real-world scenarios. Also, they will experience a reduction in the time required for closing deals. This app comes with some noteworthy features to improve your sales to new levels.
Qwilr:
With Qwilr, you can create, send, and track quotes and proposals more conveniently. It will help your sales team with automated quoting, accounting integration, document management, customized branding, and access controls/permissions.
Conclusion:
You are right that HubSpot CRM is a powerful and complete tool by itself. Nevertheless, one of the factors that make HubSpot so appealing for organizations is the huge choice of integrations available. With these integrations, you can supercharge your HubSpot portal within a few clicks and can improve its powers to new levels. In turn, all teams in your organization will benefit including the sales team.

Niranjan Reddy leads Hermitcrabs, Inc, an B2B Tech Inbound Marketing agency and eCommerce Agency, Google Certified & HubSpot partner. Who specialize in helping some of the world's largest B2B enterprise tech, tech Start-ups, professional service, and pharmaceutical companies increase and nurture their sales and marketing pipelines. Hermitcrabs, core services include inbound marketing, sales enablement, account-based marketing, modern lead generation digital strategies and web development in HubSpot COS, Wordpress, Magento, and Shopify.