Posted April 21 by Niranjan Reddy
Apr 21 by Niranjan Reddy
How to Use the HubSpot Website Design Platform for Maximum Impact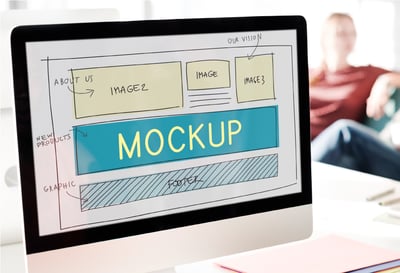 HubSpot's website design platform is an intuitive and powerful tool that helps create stunning websites with ease. It provides a range of features and tools to help businesses better engage with their customers, generate leads, and improve their overall web presence. This article will discuss some of the best practices for using HubSpot's website design platform to create a high-impact website that meets all your business needs. We'll cover topics such as selecting the best template for your website, designing eye-catching visuals, optimizing loading speed, and utilizing advanced features such as personalization. By following these tips, you can ensure that your website makes a lasting impression on visitors while driving conversions and improving customer experience.
Using the HubSpot Website Design Platform, businesses can customize their website to match their brand while still providing an effective experience to visitors. The platform has a wide range of features including custom Page Builder tools, integrated analytics, A/B testing capabilities, and more. With these tools, businesses can easily create unique webpages that are tailored to their target audience and maximize the impact of their website.HubSpot's website design platform can be an incredibly powerful tool for businesses looking to create a compelling online presence. Here are some tips on how to use it for maximum impact:
Understand your audience: Before you start designing your website, it's important to understand your target audience. Consider their demographics, interests, and needs. This information will help you create a website that is tailored to their specific preferences.
Use HubSpot's templates: HubSpot offers a variety of pre-designed templates that you can customize to fit your brand. These templates are mobile-responsive, so your website will look great on any device.
Create a consistent brand identity: Your website should reflect your brand's personality and values. Use HubSpot's design tools to create a consistent brand identity across your website, social media channels, and other marketing materials.
Focus on user experience: A good website should be easy to navigate, visually appealing, and provide a seamless user experience. Use HubSpot's design tools to create a website that is intuitive and easy to use.
Optimize for search engines: HubSpot offers a variety of tools that can help you optimize your website for search engines. Use these tools to improve your website's ranking on search engine results pages.Integrate with other HubSpot tools: HubSpot offers a suite of tools for marketing, sales, and customer service. Integrate your website with these tools to create a seamless customer experience.
Analyze and optimize: Use HubSpot's analytics tools to track your website's performance and identify areas for improvement. Continuously optimize your website to ensure maximum impact.
Overall,using HubSpot's website design platform can help you create a powerful online presence that resonates with your target audience. By focusing on user experience, brand identity, and optimization, you can create a website thatdrives traffic, generates leads, and ultimately grows your business.
HubSpot is a powerful website design platform that helps business owners create websites with maximum impact and visibility. With the help of its intuitive user interface, businesses can easily and quickly create stunning yet functional websites that attract customers and generate leads. In this article, we will explore how to use the HubSpot website design platform for maximum impact. We will discuss various features available on the platform such as drag-and-drop tools, customizable themes, SEO optimization, analytics tracking and more. With these features, you can create a website that is optimized for search engines and tailored to your business's needs.With the HubSpot website design platform, businesses can create an effective and professional website with ease. This platform allows users to customize their site according to their needs and preferences, enabling them to create a website that stands out from the competition. Furthermore, its features make it easy to track site performance and optimize for maximum impact. By leveraging HubSpot's tools and features, businesses can ensure they are
getting the most out of their websites.HubSpot is a powerful website design platform that can help you create an amazing website for your business. With its user-friendly interface, strong design capabilities and extensive library of resources, HubSpot is the perfect tool to help you create a website that stands out from the rest. In this article, we will discuss how to use the HubSpot platform to maximize your website's impact and visibility. We will provide tips on how to use its various design tools, development options and customization options to make sure that your site looks great and performs well in terms of search engine optimization (SEO). Additionally, we will discuss how the platform can help you track key performance metrics such as visitor engagement and conversions. By following our advice, you can be sure that your HubSpot website has maximum impact!
HubSpot's website design platform is a powerful tool that can help you create a website with maximum impact. With its easy to use drag-and-drop interface, you can quickly create professional looking websites that perform well on all devices. You can also take advantage of the platform's advanced features such as customizing pages for specific audiences and integrating analytics to track performance. In this article, we'll discuss how to get the most out of HubSpot's website design platform, from creating effective content for your audience to optimizing your site for search engine rankings.With HubSpot, you can create a website that looks professional, functions seamlessly and has maximum impact on your customers. Whether you are a small business owner or an enterprise that needs to create a website from scratch, HubSpot's powerful platform offers easy-to-use tools to help you craft the perfect website that speaks to your target audience. With its intuitive drag-and-drop design tools and comprehensive features like eCommerce integrations, SEO optimization and more, HubSpot gives you the power to create engaging content and maximum impact for your business.

Niranjan Reddy leads Hermitcrabs, Inc, an B2B Tech Inbound Marketing agency and eCommerce Agency, Google Certified & HubSpot partner. Who specialize in helping some of the world's largest B2B enterprise tech, tech Start-ups, professional service, and pharmaceutical companies increase and nurture their sales and marketing pipelines. Hermitcrabs, core services include inbound marketing, sales enablement, account-based marketing, modern lead generation digital strategies and web development in HubSpot COS, Wordpress, Magento, and Shopify.