Posted August 16 by Niranjan Reddy
Aug 16 by Niranjan Reddy
5 Awesome Reasons Why You Should Attend Magento Meetup in Singapore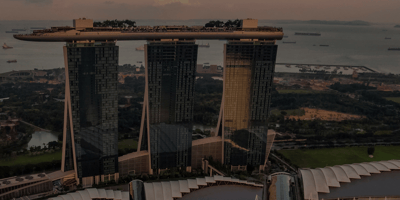 Because it is the first ever Meet Magento Conference in Singapore 😉. There are a lot of ways to keep up to date with the Magento industry. The community is incredible and you're almost never left in the dark on new developments. So why should you dedicate time to travelling to and attending a conference, especially when it's all already available online?
Meet Magento Singapore is just around the corner, which means it's time to remind ourselves why it's worth making the journey to these events in person, and how they can benefit you and your eCommerce store.

1. Some Great Follow-Ups to Imagine 2018
Imagine 2018 has come and gone, but it left a trail of questions and new challenges in its wake. Meet Magento SG is an excellent opportunity to follow up on some of those questions. As are any other Magento events. Sessions such as Next-Generation Shopping Experiences with Magento and PWA are a perfect example.

Much was talked about PWAs and how they would integrate with Magento at Imagine 2018. However, ultimately we were left with an announcement of the Progressive Web Applications Studio, and not much more. Next-Generation Shopping Experiences with Magento and PWA will build on what's already available and talk about ways of making Magento stores run faster, now. There will also be a panel about PWAs too, allowing for everyone to contribute to the discussion and ask the questions they think need to be asked.
2. A Great Chance to Share Knowledge and Learn From Other Community Members
One of the best things about these Magento events is that they provide an opportunity to network with other Magento users. While the sessions can be great for picking up on specific knowledge and industry developments, just talking to fellow devs or users can provide insights you otherwise miss.

3. Learn About Customer Experience
The Future of CX: Engaging the Channel-Less Customer Which is Special Keynote Track from Nicholas Kontopoulos . Everyone is using smart phones, not just millennials, it's everyone. Everyone is becoming reprogrammed as a result. Focus CX means helping people and understanding where to add value, and then technology becomes an enabler. Which is the critical element of digital transformation.

4. Find More Ways to Optimise
With each Meet Magento event comes a host of optimisation strategies that extend beyond the Magento platform itself. These strategies are designed around minimising pain points for both you and your customers, by extending functionality or just making practices more efficient.

5. It's Singapore
Attending Meet Magento SG means you're going to be in one of the world's busiest and most exciting capitals. If don't much about Singlish, this 100% means it's time to do a little exploring. From huge tourist attractions like Marina Bay Sand (Venue) and Gardens by the Bay (near the Venue) to Sentosa island located just a short train from Marina Bay Sands, Meet Magento SG will be a conference location you won't forget. We look forward to seeing you there!
Meet up with us at Meet Magento Singapore
Our team will be at Meet Magento. We're looking forward to an inspiring event and spending time with like-
minded people, see you there!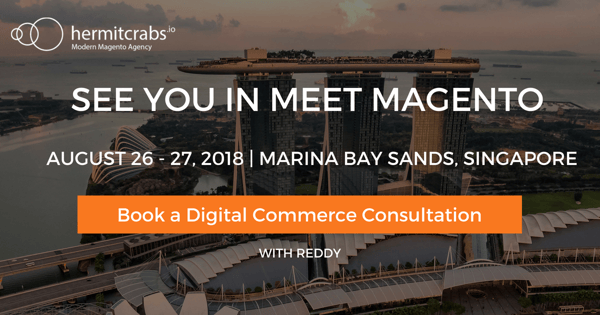 Niranjan Reddy leads Hermitcrabs, Inc, an B2B Tech Inbound Marketing agency and eCommerce Agency, Google Certified & HubSpot partner. Who specialize in helping some of the world's largest B2B enterprise tech, tech Start-ups, professional service, and pharmaceutical companies increase and nurture their sales and marketing pipelines. Hermitcrabs, core services include inbound marketing, sales enablement, account-based marketing, modern lead generation digital strategies and web development in HubSpot COS, Wordpress, Magento, and Shopify.