Posted March 27 by Niranjan Reddy
Mar 27 by Niranjan Reddy
Top Reasons to Choose HubSpot CMS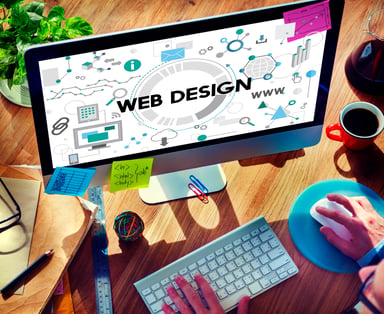 When you start searching for the best CMS for your website, you will come across many of them. When it comes to CMS Market, WordPress continues to rule the market. This CMS until 2022, had more than 65% share of the CMS Market. On the other hand, HubSpot CMS had only a 0.4% market share in the same period. Despite the least market share comparatively, HubSpot CMS can turn out to be an amazing choice if you look to build a strong website for your business. Before exploring the reasons to choose HubSpot CMS, let us start by understanding what is HubSpot CMS.
What is HubSpot CMS?
HubSpot is a USA-based organization. It is involved in the development of service, sales and marketing software. The possibilities that developers and marketers can get from HubSpot Software or a Software-as-a-service platform are endless.
HubSpot is a CRM platform that brings together everything, thereby scaling the needs of organizations to deliver a best-in-class experience to customers in a single place. HubSpot offers a non-cobbled and crafted solution that helps organizations grow with tools that are not only powerful but also better together. When you choose HubSpot, you will keep your customers in the first place. Also, personalization is easy in HubSpot and it brings teams together through a connected CRM. In short, with the HubSpot platform, you can create a delightful experience for your customers. HubSpot is the best platform to scale your business. You can access operations, content management, customer service, sales and marketing operations in a single place with HubSpot.
Why Choose HubSpot CMS? Top Reasons Explained:
To be honest, HubSpot CMS will provide your business with endless opportunities to grow. However, to make it easier for you to understand the worth of this integrated tool, here are some reasons to opt for it:
All-in-One CRM Platform:
One of the crucial reasons that make HubSpot unique is that it is offered as an all-in-one tool. It means that you can easily manage your business management, operations, support, marketing and sales teams via HubSpot. It means that your business can evolve in multiple directions. Inbound marketing is the key thing possible with HubSpot. With inbound marketing, you can engage in quality traffic generation. With HubSpot CMS, you can get everything right from website-building tools. With these tools, your marketers or technical team will be in a position to create a quick, responsive and clean website and blog for your business.
With HubSpot, you can get plenty of tools for nurturing, scoring and capturing leads with the help of automatic emails and workflows. When you go for HubSpot, you can replace different tools that you have already been using in your organizations. For instance:
For website development, as against Webflow, Wix or WordPress, you can use HubSpot.

For Marketing Automation and Email Marketing, HubSpot can be the best replacement for Marketo, Active Campaign and Mailchimp.

HubSpot can meet your CRM needs in the place of Salesforce, MS Dynamics and Pipedrive.

Instead of Freshdesk and Zendesk for live chat and customer support, you can use HubSpot

If you have been using Zapier for connecting systems and data synching, you can use HubSpot from here on.
In short, in the place of many tools that you are already using, HubSpot can function as a single tool that can perform many tasks.
To Quicken Tasks:
One of the important reasons for many businesses shifting from their traditional CMS is that they are experiencing slow performance. In the present situation, developers are forced to concentrate more on security concerns, server issues and GDPR. So, developers love HubSpot as it has empowered them to do the work they need to get the expected outcomes.
With HubSpot CMS, there will not be frequent requests from the marketing team to update things then and there. Developers can get updates automatically and they can focus on solving the complex issues that they love to solve. They need not have to focus on small things like form or font updates on the business website. A table that compares the HubSpot CMS with traditional CMS will help you better understand how HubSpot Stands out:
| | |
| --- | --- |
| HubSpot CMS | Traditional CMS |
| Flexible to the marketer | Rigid to the marketer |
| Security is built-in | Security should be done as an addon |
| Architecting experience | Building servers |
| Constant optimization | Frustrating redesigns |
| Adapts to customers | Adapts to your systems |
| Investment for business | An expense to the business |
Personalize for Every Visitor:
Nowadays, you know that personalization is something that attracts prospects to your business. The HubSpot CMS is automatically integrated with its CRM. So, you will be in a position to personalize the experience that customers get from your business. From the first site visit of a visitor, via every single marketing move to sales and even service, personalization is possible. So, as against sending out generic content to a broader audience, you can dynamically customize your content to individual visitors. In turn, you can make your marketing messages valuable with a human touch. This will be an impressive move from the point of view of prospective customers.
In-Depth Market Analysis:
With HubSpot CMS, you can find answers to the questions listed below:
Which channels on your website attract customer profiles the best?

What is the conversion rate for the marketing funnel?

Which is the most popular and the least popular in attracting visitors to my website?

What is the return on investment of each of our marketing campaigns?

What is the contribution of a specific page to the income generated by marketing activities on the business website?
HubSpot can provide answers to the questions listed above with its powerful Analytics module. Above all, with this module, you can find out more information:
You can comprehend which categories of your future customers respond better to one of your communication channels. Also, you can identify why they respond.

You can automatically distribute reports to your team members.

If given suitable access, the merchant can choose any web page to track its activity automatically.

The module helps you to gather all crucial marketing and sales metrics on a single virtual dashboard

You can get the reports generated either as per the templates that HubSpot suggests or you can create a format for the report yourself.

Popular report templates in HubSpot like Sales Funnel and Marketing Funnel are just a click away from you.
Smart Content:
Some traditional CMSs have gained popularity for permitting users to simply manage the update the content on their website. But, HubSpot CMS stands special by taking a step further into this. It works by delivering targeted content to particular groups of people.
HubSpot configures smart content either based on the journey of a buyer or a contact list. As against creating generic content for a broad group of audience, HubSpot lets you create customized and particular messages for new visitors. You can also customize the content for repeat visitors and qualified leads based on what they need. With this revolutionary approach, you can get a new outlook on your content strategy.
Anti-Hack Security Feature:
In the internet world these days, nothing can be stated as entirely secure. Any information is prone to attack by hackers. As a responsible person in your business, you should be concerned about the security of your website. The feature of HubSpot CMS that should be highlighted here is that it comes inbuilt with Secure Sockets Layer Certificate. Yes, the SSL certification of HubSpot considers the traffic of your website and the security of data to automatically block sensitive information. Above all, the support team of HubSpot CMS safeguards your portal around the clock. Above all, the firewall provided by HubSpot CMS works like a wall between your website and hackers. When your website is secure, visitors will automatically visit your portal with confidence.
Better Ranking on Search Engine Result Pages:
You will not deny the importance of a better ranking of your portal on SERPs. Only when your website has better ranks, it will attract more visitors. With HubSpot CMS, you will get an inbuilt SEO tool. With this tool, you can frame your content in such a way that it ranks on search engines. Further, the security of your website also helps it rank better by search engine spiders. So, if you want your website to rank better, it is time to consider moving to HubSpot CMS from your traditional CMS.
Accessible Anywhere and Anytime:
Another reason for the popularity of HubSpot CMS is that it is completely cloud-based. It means that you need not have to install another program on any of your devices to access your HubSpot content. You can work on your website anywhere and anytime if it is associated with HubSpot CMS. Indeed, you should have a stable internet connection. Nowadays, this is something that has turned out to be important for all.
Conclusion:
Now, you know the top 8 reasons to move to HubSpot CMS. It can bring you many benefits. To explore its benefits, you can start trying it with a free version before you opt for a premium plan.

Niranjan Reddy leads Hermitcrabs, Inc, an B2B Tech Inbound Marketing agency and eCommerce Agency, Google Certified & HubSpot partner. Who specialize in helping some of the world's largest B2B enterprise tech, tech Start-ups, professional service, and pharmaceutical companies increase and nurture their sales and marketing pipelines. Hermitcrabs, core services include inbound marketing, sales enablement, account-based marketing, modern lead generation digital strategies and web development in HubSpot COS, Wordpress, Magento, and Shopify.