Posted June 15 by Niranjan Reddy
Jun 15 by Niranjan Reddy
How To Pick The Best Theme For The Website?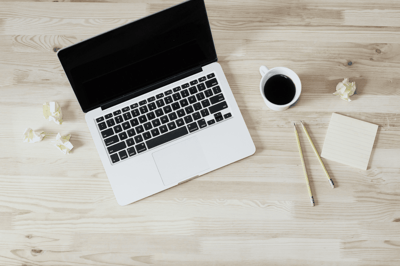 Building a website is like building a home or office. You don't build these every day. You spend a lot of time planning the layout and design. You have a certain vision and want your architects and building contractors to get that vision and build accordingly. You are very particular about the color shades and the appearance from the outside and the comfort inside the building. You want your home or office to look attractive from the outside and comfortable inside. The same thing goes for your website also. So will you not follow the same process when you build your website? Would you not want it to look good from the outside and be easy to operate and navigate inside? But the question is how will you do that? One of the best ways to do that is by using a tool like Hubspot CMS that enables you to build powerful, stunning websites and by picking the best theme for your website.
Your website is like your sales and marketing team. Window to the world of what you do and offer. In today's digital world, in most cases, it will be your customer's first interaction with you or your organization. And as they say, "The first impression is the last impression". It may not be the last impression practically speaking, but your website could leave a lasting impression if the website theme is chosen with great care and wisdom. Although it is a common saying "don't judge a book by its cover", in practice it doesn't really happen. It takes just a fraction of a second for a visitor to your website to form an opinion about it and decide whether to continue or leave. Not convinced? Look at your own browsing history and you will know. Therefore, you need to choose only the best theme for your website. So why not develop your website with your own developers and locally with Hubspot CMS? After all, you want security and structure so that you don't have to keep your focus on infrastructure all the time.
Things To Consider Before Selecting A Theme
So after all the emphasis on choosing the best theme for your website, you may ask how to pick the best theme for the website? Choosing the right or the best theme for your website may prove to be a little overwhelming, especially with an endless number of freely downloadable and paid options available on the web. Anyone can get confused and lost in the sea of alternatives available. But relax! We are going to make it easy for you.
Like your home or office, the theme of your website gives a feel of your website and it is the style and overall look of your website that will be the first point of attraction for the visitor. So, before you embark on your journey to choosing the best theme for your website, take some time to consider some factors which are important for selecting a website theme. Here are some of them:
Knowing what kind of website you want to build

This is the first and the foremost thing to keep in mind before starting to look for a theme. You might say, it is pretty obvious. How can one select a theme without knowing what kind of website has to be built? However, it is not always kept in mind. But the danger here is that you may be tempted to go for a visually appealing design than something that is more suitable for your website. A CMS like Hubspot will make it easy for you to build a website with developer-friendly tools, templates, and technologies so that you are not swayed by visual appeal only.

Take it easy and spend time

The next thing to consider is that do not hurry. You must have patience and spend time carefully looking at various options. Because you might be able to start your website quickly by rushing things but in the long run, it may prove to be counterproductive as you may have missed certain features in your selected themes that were essential for your kind of website. So take it easy and do not try to rush things. You want to build a fast, secure, and reliable website.

Cost and quality

You will get plenty of options for themes. Some free, some paid, some customized, and some premium. You may feel overwhelmed by the sheer numbers. And the cost may be a major factor in your choice of a theme. There may be a temptation to go for free themes. However, the thing to consider here is that not all but some free themes come with problems. If you choose a free theme, you may find later that it lacks in quality and you may not get any technical support. Then, instead of saving some money, you may end up spending more money trying to fix the problems. So, try to make a balance between cost and quality.

Make your website responsive

This is a given thing. Because if your site does not respond, it is as good as not existing. If you choose a responsive template, it will allow the users to adjust the layout of your website according to their screens and devices. Times have changed, and people access the net on many different devices. So it becomes imperative that your website responds to any kind of device. To keep your website responsive, you will need a responsive support team. So always look for a support team that will respond quickly. An example of that is software like Hubspot that provides just that.

Opt for SEO friendly theme

There is no gainsaying that you want your website to rank at the top in search engines and reach maximum people. And to achieve that, you need to have a website theme that can be easily optimized and navigated. Even if you go for a visually beautiful theme, make sure that it is SEO friendly.
Now that you know what factors you have to consider before starting to select a theme for your website, let's get on with the process of choosing the theme for your website.
How To Pick The Best Theme For The Website
You must look for the following things in any theme that you choose for your website. These play a vital role in enhancing the user experience and making visitors come back to your site or spend more time on it.
Design - Keep It Simple
You will find a templates library in most of the themes. In this library, you can look for a variety of templates that suit your business or niche. Let's say you are into the travel business, Then you can search for "travel and tourism" templates. The design of your website should be aimed at providing the visitor's information they are looking for and helping them achieve their goals. And a simple but attractive design will go a long way in ensuring that. Do not choose a complicated theme with a lot of animations.
Make Sure Developer Support Is Available
This is a mistake many people make while choosing a theme for their website and then repent later. The platform that you are using for your website constantly changes and makes advancements. And you have to keep pace with it since you will be required to make updates to your website as per the changes in the platform. It is a rarity that any website has not had to make any updates. Make sure that you have the information about the developer of the chosen theme. It is generally available in the theme marketplace. Here Hubspot can be of great help as it will handle all your tedious tasks on the website like platform updates and security. So it can prove to be a great asset.
Mobile Suitability
As we all know, most of the web browsing these days is done on mobile handsets. Although almost every modern theme is usually mobile-ready, that doesn't mean that it will provide the mobile user the best experience. Your website may pass Google's mobile test but it may still give a very bad mobile experience to the user. So, the next step is to pick a theme that is quite adaptive. And the best way to do this is to put different themes through the wringer on mobile and tablet devices.
Loading Time
The website loading time is one of the most important factors in the ranking of a website on the search engines. So choose a theme that is fast to load. Speed has to be given serious consideration for choosing a theme. Because an increase in speed will bring a decrease in the bounce rate and an increase in the conversion rate. You can easily check the speed of a theme. Just go to their website and look for the demo site. After getting to the demo site, you can check the loading time of the theme by just running the URL on any speed hacking tool. Once you are convinced about the speed of the theme, you can make your decision about whether to go for that theme or not.
Compatibility With Other Browsers And Plugins
This is a very important step in your search for the best theme for your website. You must test your chosen theme on all the leading web browsers to see if it provides the same level of user experience on all browsers. There are so many different browsers, types of devices, and so many operating systems that are being used today, that you just don't know who will visit your website on which operating system or browser and on which device. So the user experience has to be uniform. The same holds true for plugins also. Although most good themes do not have compatibility issues as far as plugins are concerned, in case you are looking to use any particular plugin, make sure to check that your selected theme is compatible with that plugin. For that, you can visit their website and get the information.
As promised, we hope we have made it easy for you to pick the best theme for your website? So, get up and get going!!

Niranjan Reddy leads Hermitcrabs, Inc, an B2B Tech Inbound Marketing agency and eCommerce Agency, Google Certified & HubSpot partner. Who specialize in helping some of the world's largest B2B enterprise tech, tech Start-ups, professional service, and pharmaceutical companies increase and nurture their sales and marketing pipelines. Hermitcrabs, core services include inbound marketing, sales enablement, account-based marketing, modern lead generation digital strategies and web development in HubSpot COS, Wordpress, Magento, and Shopify.